You're just one touch away from creating a smart home through the Panasonic innovative technology with the new WiFi enabled Panasonic WIFAN.
When it comes to creating the perfect sanctuary at home, convenience is always key. Panasonic has introduced the WIFAN with the ultimate convenience in mind — with just one mobile app allowing you to control up to eight ceiling fans at once. Made to be hassle-free and time-saving while also being energy-efficient, the Panasonic WIFAN is the answer to home solutions.
Offering unmatched opportunities for customisation, with the WIFAN you can fine-tune your favourite presets for each and every fan at home, whether it's the fan's speed or turning the lights on and off — an added security feature, especially when you're away from home or for your beloved pets.
The power of WIFAN in the palm of your hand
Giving you absolute control of the fan's functions, the WIFAN works in three ways: regularly via remote control; directly through mobile app control; and remotely with the mobile app.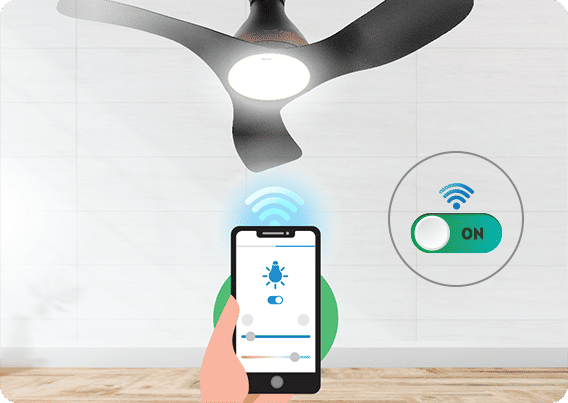 The app, available on both the App Store and Google Play, connects your mobile device to the WIFAN through your WiFi network, and allows you to control up to eight WIFAN ceiling fans at one time. Once the fan is synced with your mobile device, you'll also be able to control it remotely away from home.
Form follows function
The WIFAN comes built-in with a new-generation DC motor unit, which is far more compact than an AC motor and produces a much higher air volume. It also uses less energy and operates quietly, thus keeping the peaceful vibe for your sanctuary. What's more, with its new innovative blade design — shaped like an eagle's wings — the WIFAN covers a wider area for air delivery and stronger air flow, so you won't need any additional air moving products to enjoy the comfortable breeze.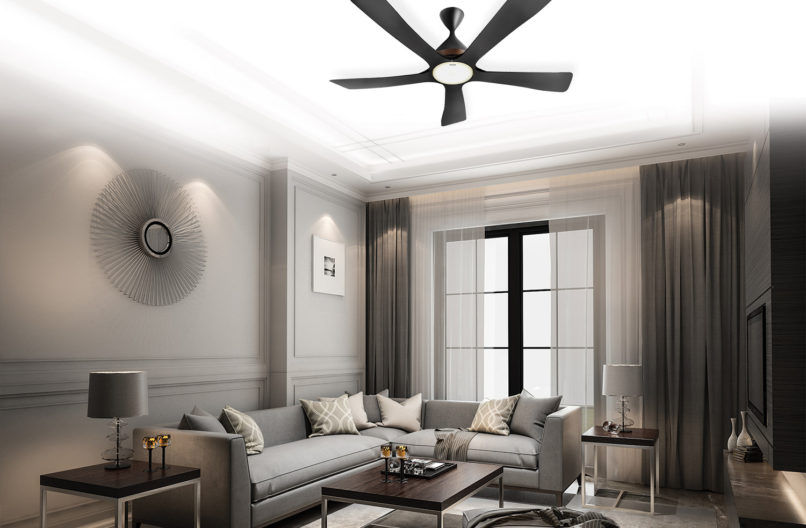 Complete with a Yuragi function that creates a 'natural breeze', the WIFAN truly aims to maximise your comfort. With the application of a sophisticated formula that anticipates the air velocity and wind force, the Yuragi function equips the fans with a fluctuating pattern that generates a gentle breeze, giving you a peaceful and pleasant feeling.
On top of providing you with that easy-breezy atmosphere, the WIFAN also comes with LED lighting incorporated into it. The ceiling fan provides you greater spatial value with the lighting incorporated into the fan. LED bulbs are aptly used due to its long lifespan and also simply because it is energy-saving — which means that there's no need to constantly change the light bulb, and it can reduce unnecessary waste. The colour temperature can also be adjusted to suit your needs and preferred comfort level; warm for a cosy night in or cool-white for when you're looking to focus during the day.
Stylish and versatile
The WIFAN delivers what it aims to, without compromising on its looks and appearance. The fan's contemporary design offers versatility when it comes to matching your home's aesthetics. Available in various models, you can choose between a 3-blade or 5-blade model according to the space in your home and what might look best.
To learn more about the WIFAN by Panasonic, visit its official website. You can also try out the AR filter to give you a better idea of what the WIFAN will look like in your own home by visiting its Instagram page and YouTube channel.