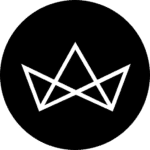 Travel to six cities around the globe with Nespresso World Explorations coffee capsules
You need cravings and lots of imagination to discover coffee cultures and traditions from all over the world with the latest Lungo coffee range from Nespresso.
Are you dying to hop on the next flight to anywhere in the world, just to satisfy the wanderlust in you?
Three. Deep. Breaths. And close your eyes.
Imagine yourself talking a slow walk around Vienna, exploring its art scene, art galleries and the Kunsthistorisches Museum, and then stepping into a cosy coffee house to check out the city's unique coffee culture. You order the melange, a Viennese-style cappuccino, to go with an apple strudel. Let time pass, as you feel the 19th century atmosphere set within the Gothic and Baroque architecture, flipping through your favourite book while sipping your coffee.
Or picture yourself in the bustling streets of Shanghai, pausing a moment for a quick coffee fix in one of over 8,000 coffee shops scattered across the city. You ask for a pour-over to go, and continue your walk towards the Bund.
If we've ignited that wanderlust even stronger, allow us to invite you to experience travel all over again through coffee with the latest Nespresso World Explorations coffee capsules. We'll be taking you to six cities, each with its unique coffee culture and distinct flavours. Are you ready?
Wake me up in Cape Town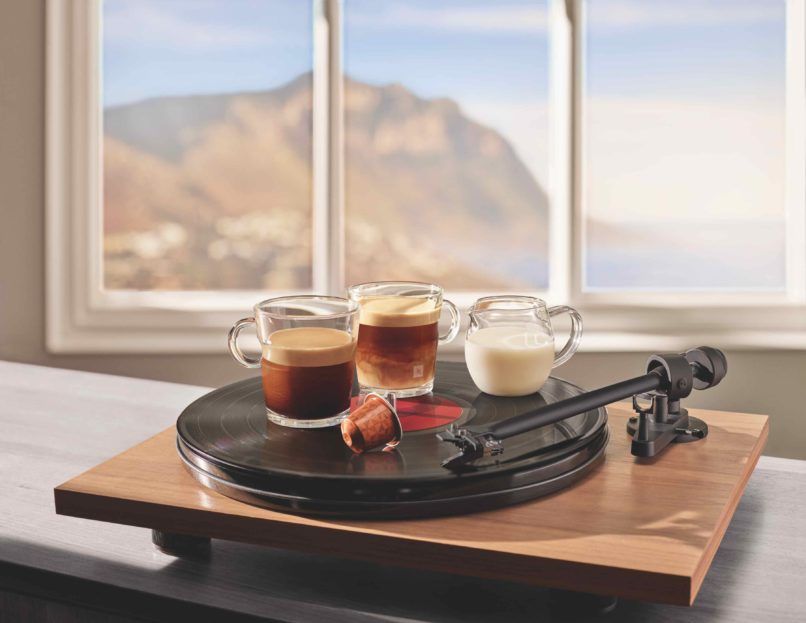 Wake up your senses at the coastal city of Cape Town with the aromatic allure and spellbinding power of a strong cup of artisanal coffee from its burgeoning coffee scene and the many roasters making their unique blends. Take the minibus taxi to Truth Coffee Roasting for the 'World's Best Coffee Shop', taking a sip of its single origin coffee in its trendy steampunk-themed interiors.
Immerse yourself fully into South Africa's coffee culture with the Cape Town Envivo Lungo, that blends Indian Arabica and Robusta to deliver an intense and full-bodied Lungo with a punchy, bitter note and woodsy aroma. With an intensity of 10, enjoy its strong taste of smooth roasted notes that complements perfectly with a splash of milk — just like how the locals like it. You can also create a dynamic pairing of classic South African flavours by combining the Cape Town Envivo Lungo with apricot jam, ginger powder and whipped cream.
Sweet escape to Buenos Aires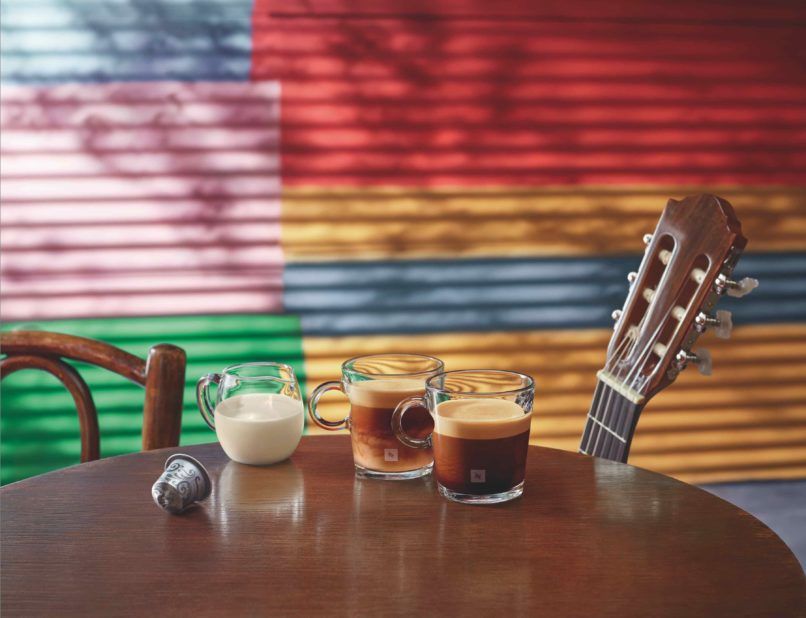 Wander around the magical city of Buenos Aires and you'll spot cafe after cafe, some artisanal and some traditional, as you enjoy the aromatic scent of roasting coffee wafting through the streets. You find it hard to make up your mind but you end up in a third wave roastery, attracted by its charm. Instead of the usual flat white, you opt for a classic double cortado, a typical coffee with equal parts espresso and milk — without sugar, just the way the locals do. But if you like something creamier, have a go at the cafe con crema, a nice dessert coffee served with a dollop of cream instead of milk. Then, you find refuge from the urban chaos, as you sip your coffee while watching people passing by.
Argentinians love to have coffee with a sweet treat like alfajores, chocotorta, and medialunas, that is a sweet croissant ubiquitous in cafes across the Argentinian city. With its vibrant food scene where sweetness prevails, the Buenos Aires Lungo blends a gently roasted Colombian Arabica with Ugandan Robusta to deliver distinct cereal and sweet popcorn notes. Taste the smooth and mild coffee with a splash of milk, that's perfect for midday to fuel you up for the rest of the day. You can also enjoy this latest range with a sweeter touch, by making a milky caramel coffee at home — a cup that transports you instantly to the birthplace of boho and tango.
Share the love in Stockholm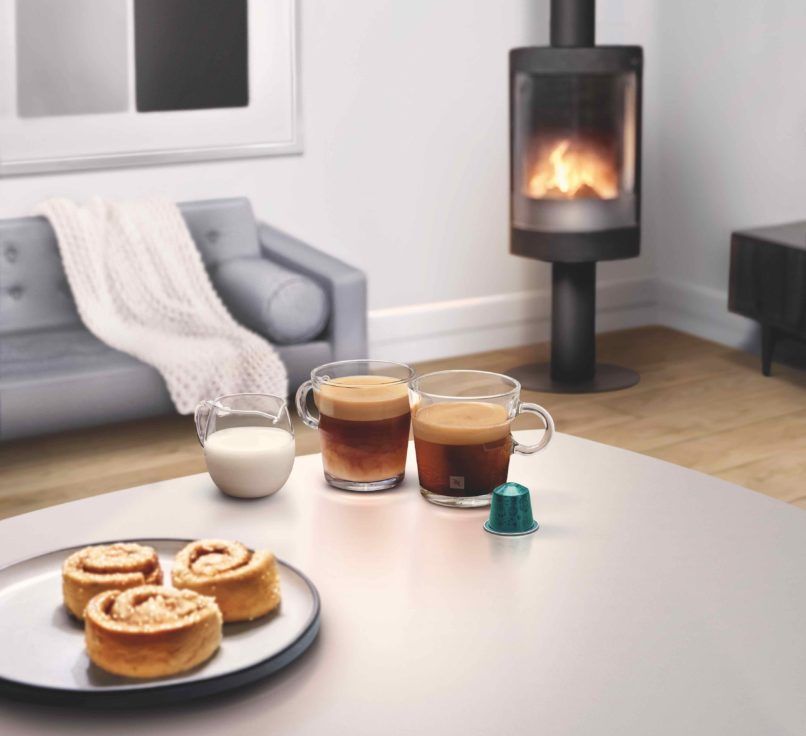 In the old days, coffee was only reserved for the aristocracy in Sweden. Despite several decades of coffee ban which ended in 1822, the Swedes are actually among the highest consumers of coffee in the world. When in Stockholm, you'll be invited to partake in the communal ritual of fika, which translates to coffee and cake break, or more specifically the Swedish art of slowing down. Always with a coffee in-hand, and a sweet treat on the other, enjoy the company of friends and even strangers when you become part of this commune.
If you're a shutterbug, venture around the quaint city with plenty sightseeing opportunities while stumbling upon cafes offering freshly brewed coffee (Swedes love their coffee very strong) and kanelbullar or cinnamon rolls. Turn that leisurely wander through Stockholm into reality with the Stockholm Fortissio Lungo that recreates the aromatic profile of Swedish coffee by coupling Monsooned Malabar with Colombian Arabica for an intense, sweet cup with a hint of bitterness. Spice up your coffee break with this barista-approved black coffee recipe, by infusing cinnamon power, fresh nutmeg and clove into a cup of Stockholm Lungo. Enjoy the warm accents of spices that intensify the bittersweet profile of the coffee — a perfect pairing with any sweet pastry.
Quiet afternoons in Tokyo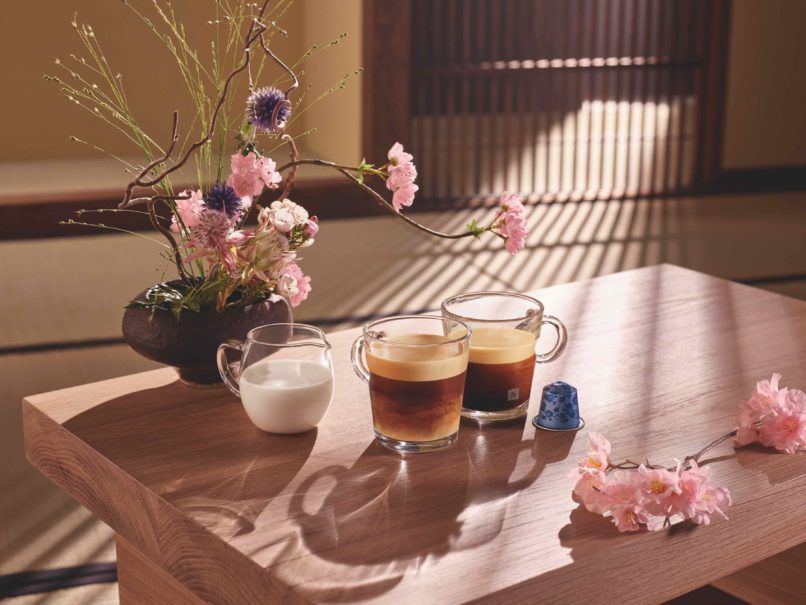 Think spring and fluttering cherry blossom petals, carpeting the city in soft pastel pink. While you experience a piece of Japanese history and Tokyo's modern sights, take a pause at a kissaten, an older-style coffee shop — order a well-crafted cup, snap photos for Instagram and recharge your batteries. Enjoy the beauty of quietude and let Japan's coffee culture, coffeedō (the way of coffee) take your thoughts away.
In the same frequency of elegance and balance, let the Tokyo Vivalto Lungo capture the complex, floral notes with a hint of acidity and a mix of refined Ethiopian and Mexican Arabicas. To enjoy like a local, extract this long black cup and take time to savour its aromas on quiet afternoons, by the window, accompanied by a Lo-Fi playlist. And if you want to incorporate the way of tea (sadō) into the equation, combine the Tokyo Lungo with matcha and milk to orchestrate a song to your palate — a rainbow of sophisticated taste balancing the delicate floral notes of Tokyo Lungo with umami of matcha.
A touch of old and new in Shanghai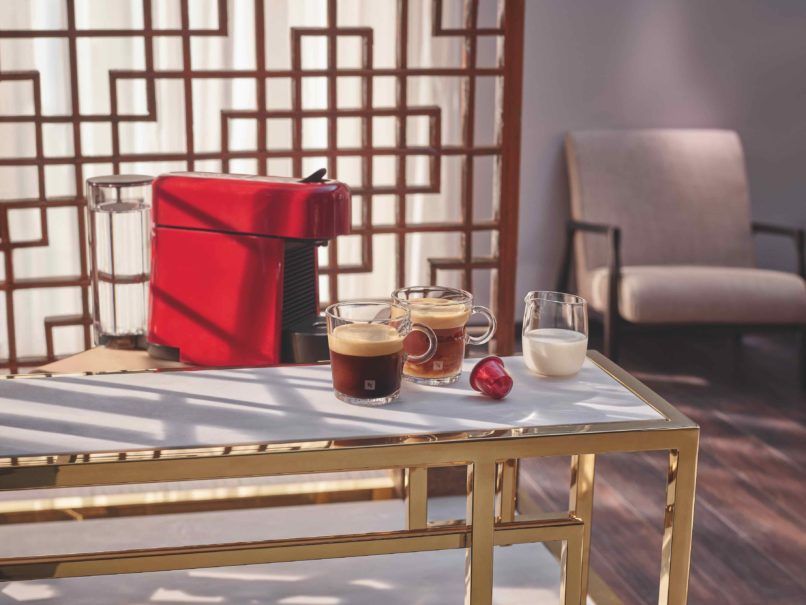 Once you've marvelled at the Bund and enjoy the scenery at Yu Garden, travel back in time to the former French Concession Shikumen as you while away a few hours in the afternoon. Take a brisk walk along cobblestone streets, enjoy a cappuccino, or shop at the many boutiques in the area. With over 8,000 coffee shops around the city, you may find yourself having your third or fourth cup of coffee right before sundown.
With China's newly developed modern coffee scene on the rise, Shanghai Lungo captures the emerging Asian coffee culture with a distinctive light roast blend that combines Kenyan, Chinese and Indonesian Arabicas. Sample the berry notes and fine acidity that are best enjoyed as a longer cup to truly appreciate the drinking experience like a local. It is also a great coffee on-the-go, a quick perk-me-up drink to keep you fuelled through your day. Or add a dash of ginger spices to elevate the buttery, nutty, and bittersweet notes of the coffee.
Immerse in coffee culture in Vienna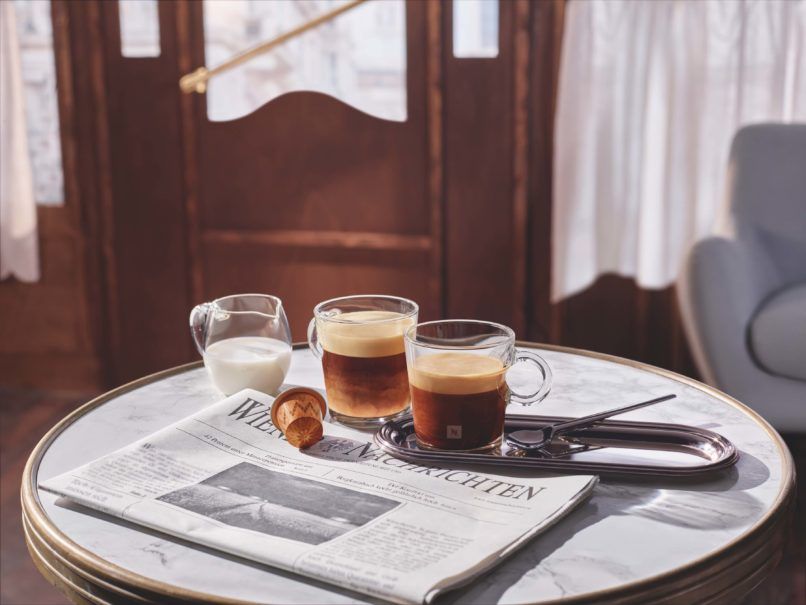 When in Vienna, coffee is no longer a morning pick-me-up, or drunk in paper cups as you zip from point A to B. In the Austrian capital, coffee is a way of life and an essential part of local culture. Imagine yourself in a Viennese coffee house — let us introduce you to Café Korb, now a UNESCO intangible cultural heritage, and marvel at its historic century-old charm. Taking coffee very seriously, coffee is served on a small silver tray, with a spoon, sugar, and a small glass of water, sometimes a piece of chocolate.
With Vienna's coffeehouse tradition in mind, Vienna Linizio Lungo pays homage to the many recipes and smoothness of Viennese coffee — pairing sweet Brazilian and Colombian Arabicas, lightly roasted by experts to enhance the malty and aromatic notes in the cup. Enjoy an authentic coffee experience with this Lungo topped with hot water for a longer cup, served with a slice of cake. Or take the Viennese passion for cakes to the next level by creating a creamy coffee dessert to enjoy all the sweet decadent notes in a cup.
To complement both the World Explorations Shanghai and Buenos Aires Lungo capsules, Nespresso has added two new colourful cups to its iconic Pixie Lungo collection. The collection comprises a range of beautifully crafted, double walled coffee cups, respectively in a statement red and glossy silver to match the brightly colour cups representing each of the World Explorations coffee.
And to get you in the spirit of voyage, and to pay tribute to each coffee in the latest World Explorations range, Nespresso has also introduced six limited-edition white porcelain coasters that reflect the unique designs of each of the coffee capsules. These leitmotifs embodies the iconic local elements of key cities around the world — a nod to its cultural context and traditions that significantly inspired the World Explorations collection.
Nespresso is also offering a Machine subscription in 2021. This is a 12- month programme that allows you to own a Nespresso machine for just RM50. With a monthly fee for the 12 month duration depending on the machine you purchase. The monthly fee is added to your account as Nespresso Credit which you can use for any purchases online. Additionally, you will receive free delivery on all orders with a minimum of 50 capsules in an order.
To discover more about Nespresso Malaysia, check out our official Instagram page (@nespresso.my) or Facebook page (Nespresso.MY) to receive updates on our latest offerings.