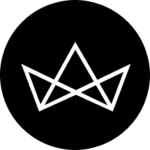 Video: Locally-driven gēn 根 Penang and Chocha Foodstore create the perfect dish with Chivas Regal 18
Distance will never get in the way of success.
When two chefs of different backgrounds come together, it's usually a disruptive intervention. But this has proven to be a success story with Chef Raymond of Beta KL and Chef Jun of Kikubari. Both restaurants represent two different cuisines; one that focuses on plating diverse flavours of Malaysian cuisine while the other has a main goal of introducing progressive Japanese casual dining into Malaysia. The result of this four-hands collaboration? A dish that perfectly complements the smokiness and velvety notes of the Chivas Regal 18, proving indeed that Success Is A Blend.
On this second episode, we picked up the momentum it and went even further instead — to be specific, 400km up north on an island that the world regarded as a food haven, Georgetown, Penang, where gēn 根 is located. Recently sealed the 92nd spot on Asia's 50 Best Restaurants, gēn 根 is helmed by Chef Johnson Wong. He curates tasting menus that revolve around a produce-driven concept, and create nostalgic Malaysian flavours with bold innovative cooking methods.
Closer to home, Chocha Foodstore is one of the first eateries to open in Petaling Street, Kuala Lumpur. Chef Mui Kai Quan, head chef of the establishment, focuses on curating small plates championing locally-sourced ingredients. Simple meals that warm the stomach and soul. Chef Mui chooses ingredients that are local and best at its season.
Curious to know what have Chef Johnson and Chef Mui have created with the Chivas Regal 18? Both gēn 根 and Chocha Foodstore will be offering the collaborative menu with a special pairing with Chivas Regal 18 and specially crafted cocktails for a limited time only starting 29 September until 30 November 2021.
Chivas Regal 18 is now available on Shopee.
Watch the video to find out as we travelled north to Penang to witness their four-hands dish coming to life; proving to all of us once again, that Success Is A Blend — in life and in scotch.
Disclaimer: This video was shot prior Movement Control Order (MCO). Strict SOPs and guidelines were implemented to ensure the safety of our talents and team.