Vivo unveils the X50 and X50 Pro, the latest iterations in the X Series to feature professional-grade camera technologies that revolutionise the mobile photography experience.
The demand for a high-performance mobile phone with exceptional camera technologies is greater than ever. Users are pinning down to the minutest of details when it comes to upgrading their mobile photography experience with mobile devices that come with cutting-edge stabilisation, night mode, zoom feature and portrait abilities. That's exactly what Vivo's latest X50 and X50 Pro are able to offer and more.
"X50 series is a professional photography flagship smartphone for consumers to record and share the best moments of their lives in a simple way. With stable shooting capabilities, outstanding lenses and sensors, and an overall advanced camera system, the X50 series flagship devices allow users to capture all of life's stories with professional quality," shares Mr. Mike Xu, Chief Executive Offer of Vivo Malaysia.
For starters, the design of the Vivo X50 series is inspired by the natural elements of futuristic aesthetics to complement the vibrant lifestyles of consumers today. The X50 comes in two colours — Frost Blue and Glaze Black, while the X50 Pro is only available in Alpha Grey. Both models are built with flexible screens, featuring a slimmer and lighter body and is only of the slimmest 5G phones in the market. The HDR 10+ technology contributes to its bright and vivid display. On top of that, users also enjoy a soft and delicate touch thanks to the AG Matte Glass across its structure.
When it comes to performance, the X50 series will be able to support 5G connectivity — preparing you for super fast speeds and low latency. Both models carries a high screen refresh rate at 90Hz, enabling users to enjoy crisp images, movies and games without smears of blurs. However, only the X50 Pro, powered by the Qualcomm Snapdragon 765G processor, will be able to provide faster computing and smooth multitasking features as compared to the X50.
But here's the best part.
The X50 series integrates professional photography technologies into both models. To reduce shaking, the main camera of the X50 Pro is equipped with an industry-leading Gimbal Camera System that allows users to take clear photos and videos while in motion — even at night. Modelled after a professional gimbal, X50 Pro's built-in miniature gimbal module moves in the opposite direction of shaking motions to provide increased stability for the main camera. This results in crystal clear images — both still and motion — no matter what conditions you are in.
The Gimbal Radar, an on-screen animated ball that tells the gimbal's movement, lets users know when the frame is stable. While it takes some time to get used to the functions and maximising the capabilities of the state-of-art device, honing your photography skills with the X50 series promises nothing less of breathtaking results in any creative outputs.
As true photography flagship smartphones, both X50 and X50 Pro feature Extreme Night Vision (Super Night Mode) and Starry Sky Mode which together enable users to capture stunning photographs at night. There are also the 120-degree Super Wide-Angle and Super Macro functions to help create professional-quality photos in a wide range of scenarios. Consumers can also enjoy Vivo's Portrait Mode, powered by a four-layer masking algorithm, that separates the subject from the background and applies separate effects for a more refined result.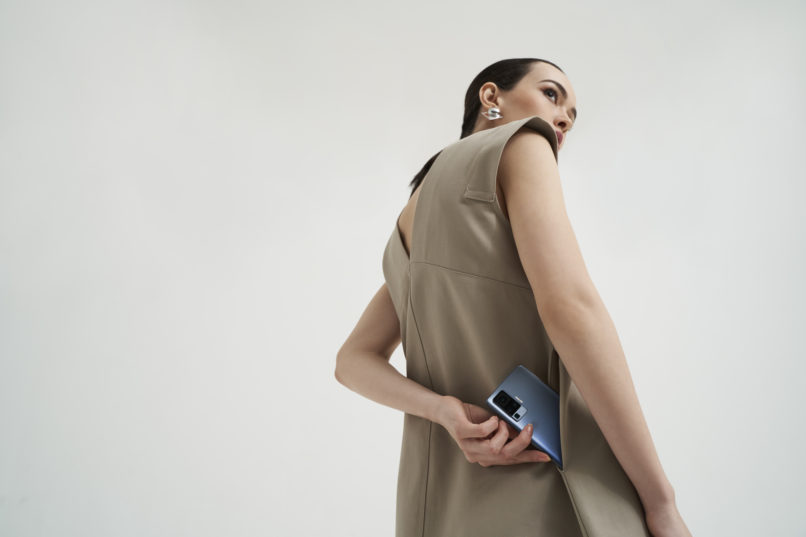 Like having a 'mini studio' in one handheld device, the X50 series will take your photography to the next level — especially the X50 Pro that is perfected with a versatile camera setup comprising one 32MP front camera, and four cameras on the rear (48MP Main, 8MP Super Wide-Angle, 13MP Professional Portrait, and 8MP 5x Telescopic that supports 60x Hyper Zoom for unparalleled detail.
Vivo X50 series comprising the X50 at RM2,399 and X50 Pro at RM3,199 will be officially launched in Malaysia starting July 21, 2020. 
Creative Direction: Martin Teo & Jolin Lee
Photography: Raymond Pung / Unknown Imagery
Grooming: Eranthe Loo
Models : Beatriz F & Micael M /Attitude