The Volvo XC40 Recharge T5 checked off everything a compact SUV should be, but its most important feature is sustainability.
As the world is on a continuous search to be more sustainable, Volvo offers yet another solution to those who are looking for a way to do so while on the road. The brand new Volvo XC40 Recharge T5 is a full plug-in hybrid electric car — built on focusing on safety and sustainability for you and the planet; keeping you and the earth safe. This also marks the completion of the full line-up of PHEVs by Volvo.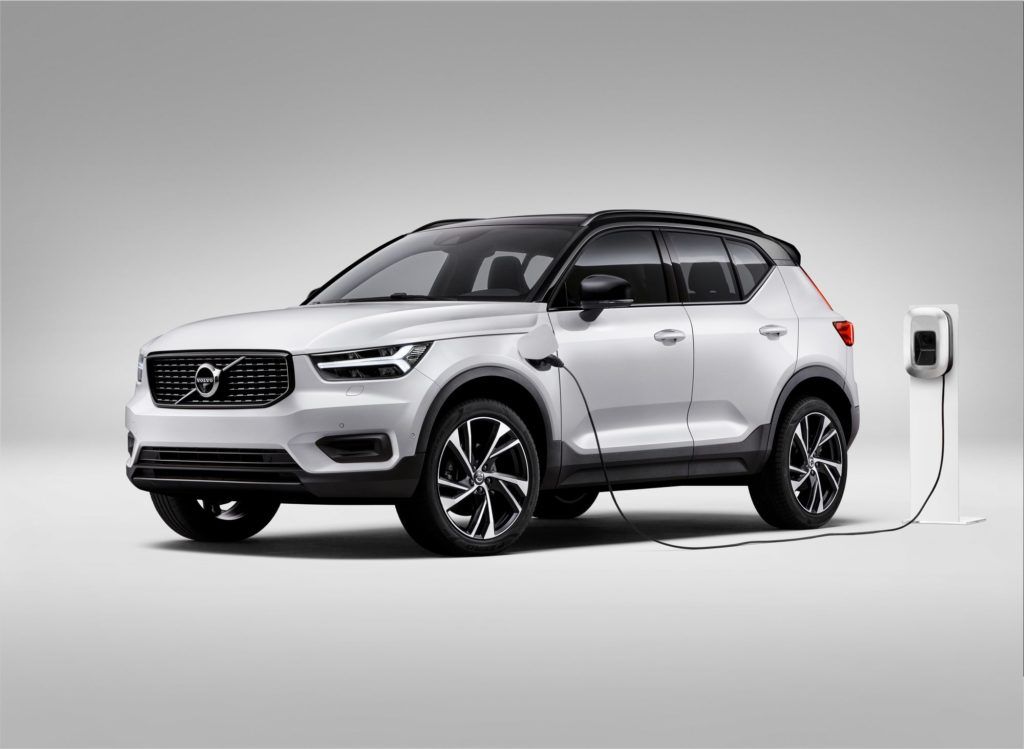 Green on the road
The XC40 Recharge T5 comes with Volvo's first-ever 1.5-litre turbocharged three-cylinder engine with Drive-E powertrain, with an electric motor mounted to its seven-speed dual-clutch automatic gearbox to drive the front wheels. It's built on Volvo's Compact Modular Architecture (CMA) platform. The twin-engine setup is meant to provide a more sustainable drive that results in carbon emissions of just 50 grams per kilometre.
The Recharge T5 powertrain has a combined output of 262 hp and 425 Nm of torque, while 160 Nm of torque and a maximum power of 82 hp is generated from the electric motor to give a boost of instantaneous acceleration. Together with the petrol engine, the XC40 Recharge T5 reaches 100km/h in just 7.3 seconds and comes with its speed capped at 180km/h.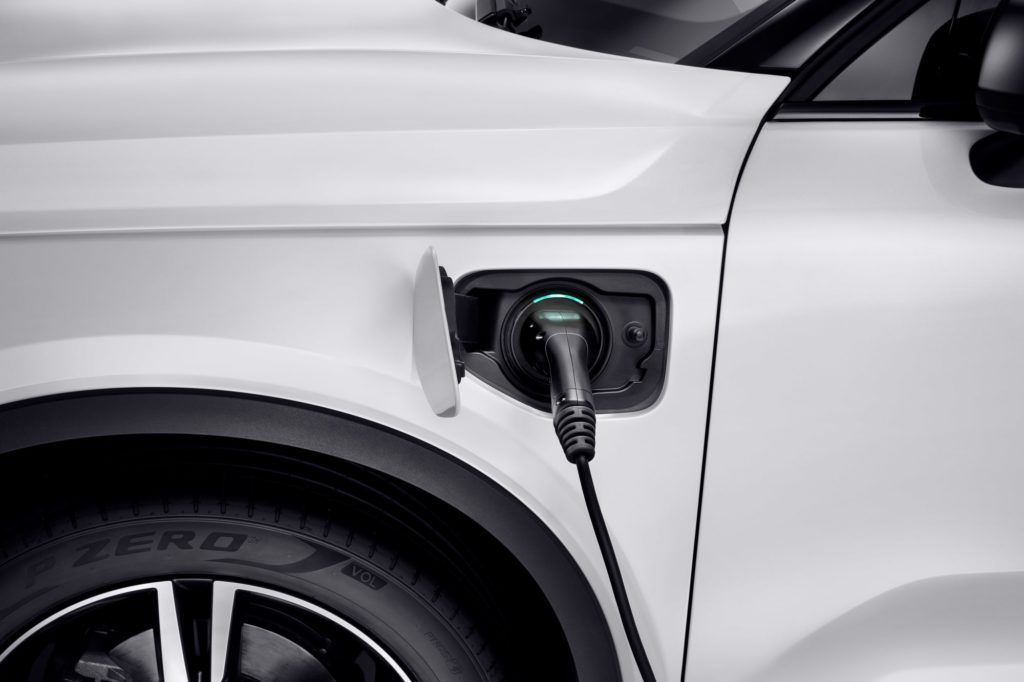 The introduction of the XC40 Recharge T5 is a signification of many things. One of them being the company is now the first and only automotive brand in Malaysia to offer a full range of Completely Knocked-Down (CKD) plug-in hybrid electric vehicles (PHEV) that are also all assembled in Malaysia. Its introduction also further cements Volvo's vision of reducing carbon emissions per car by 40% by 2040. Aside from electrification, the company aims to tackle carbon emissions in its manufacturing network, wider operations, supply chain and its approach to recycling and reuse of materials.
Protects the planet and you
Upholding Volvo's commitment to prioritise the safety of customers whilst providing the freedom to move in a more sustainable and safe way, award-winning safety, connectivity and infotainment technology is also introduced in the XC40 Recharge T5; which is expected of a modern Volvo. This move further ensures Volvo's motive of bringing luxury cars to Malaysians that fits all of the criteria; namely, in terms of excellence, reliability and performance.
The safety and driver assistance features built within the XC40 Recharge T5 are as crucial as its sustainability parts. The Pilot Assist system, City Safety, Run-off Road protection and mitigation, and Cross Traffic alert with brake support are just some of the features that are introduced with the vehicle — meant to give the driver the reassurance, support and confidence while driving. There are also five different drive modes for a more dynamic driving experience: Hybrid (default), Pure, Off-road, Power and Individual.
Tastefully designed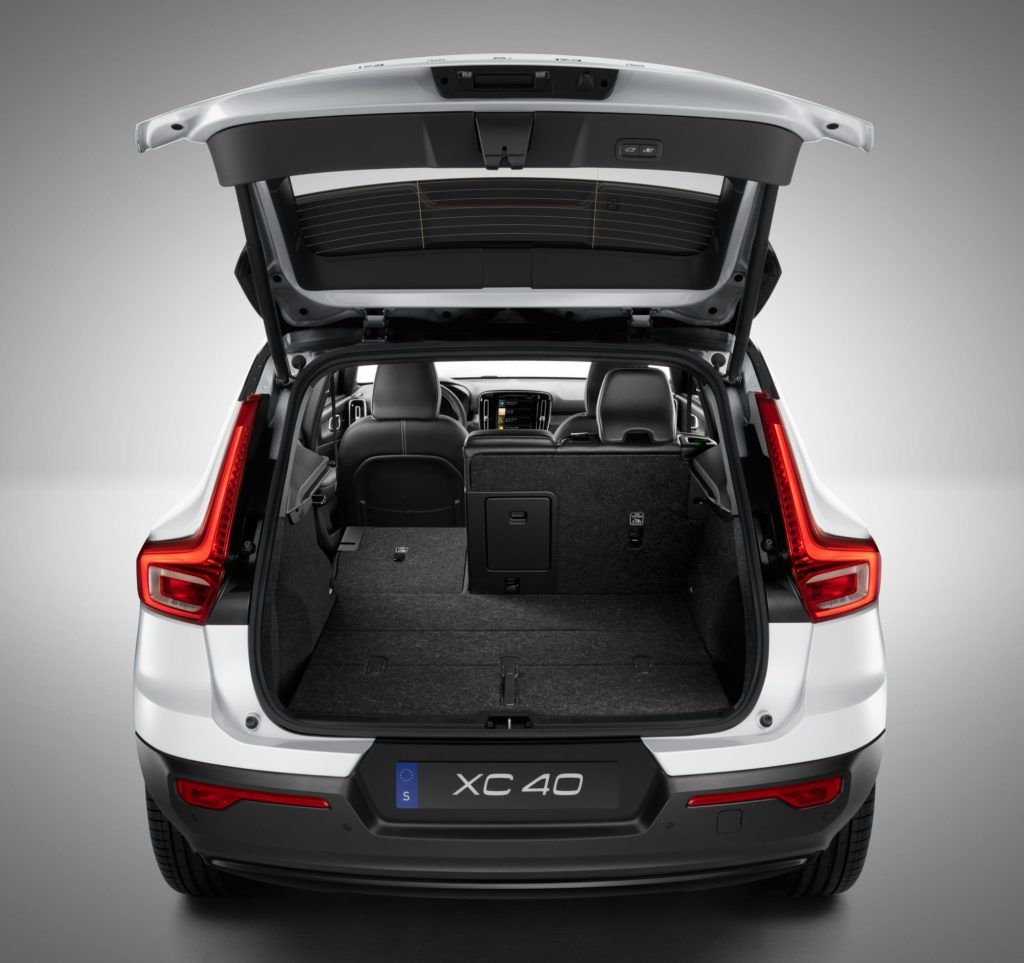 The Volvo XC40 Recharge T5 continues to embrace the elegant Scandinavian design language that the other XC40 variant carries. It is bold and expressive in design, featuring the signature R-Design trim which will make it stand out from the rest in the urban city. Utility and functionality is embodied into the design to provide utmost convenience — for example, a charging lid is included on the left-hand front wing. Storage areas in the cabin is significantly improved, providing more functional storage space in the doors. Retractable hooks are also included.
The fundamentals surrounding safety, design and performance are the same for this model as with any other Volvo. Through the dedication of our team, we are confident that this car checks all the right boxes to provide an enjoyable driving experience. At the same time, we hope that the launch of XC40 Recharge T5 will provide a more sustainable choice for Malaysians and spur everyone to think about taking active steps in sustainability together, so we can recharge our environment and the future.

Nalin Jain, Managing Director of Volvo Car Malaysia
Customers will be given a choice of five distinct colours to choose from: Blackstone, Crystal White Pearl, Bursting Blue Metallic, Glacier Silver Metallic and Coral Red Metallic.
The XC40 Recharge T5 is priced at RM241,997.04 after sales tax exemption (on-the-road, without insurance) and will be available for viewing at all authorised Volvo dealers nationwide starting today.
Online bookings can be made via Volvo Car Malaysia's website.