The clothes and makeup that KL's fashion crowd donned throughout the five days of Kuala Lumpur Fashion Week Ready-To-Wear 2016 were nothing short of impressive. What really excited us was the accessories that they paired with their ensembles. One lesson learned over the five days: KLites go all out for their accessories. We were having a field day looking at all the shoes, bags and jewellery that were on show day after day. Here, we share with you our 10 favourite bags from the fashion festivities.
Photographed by: Johann Razali
1
This bright yellow wicker bag caught our eye from a distance. Peep the matching phone case — we love!
2
A bunch of quirky cartoon stickers always adds a touch of fun to your outfit..
3
Cerulean magic — this is possibly our most favourite shade of blue to ever exist!
4
The hand-painted tiger is a fashionable bit of Malaysian pride.
5
She brought out her inner geek with this ultra-cute Star Trek clutch. Can you say sci-fi style?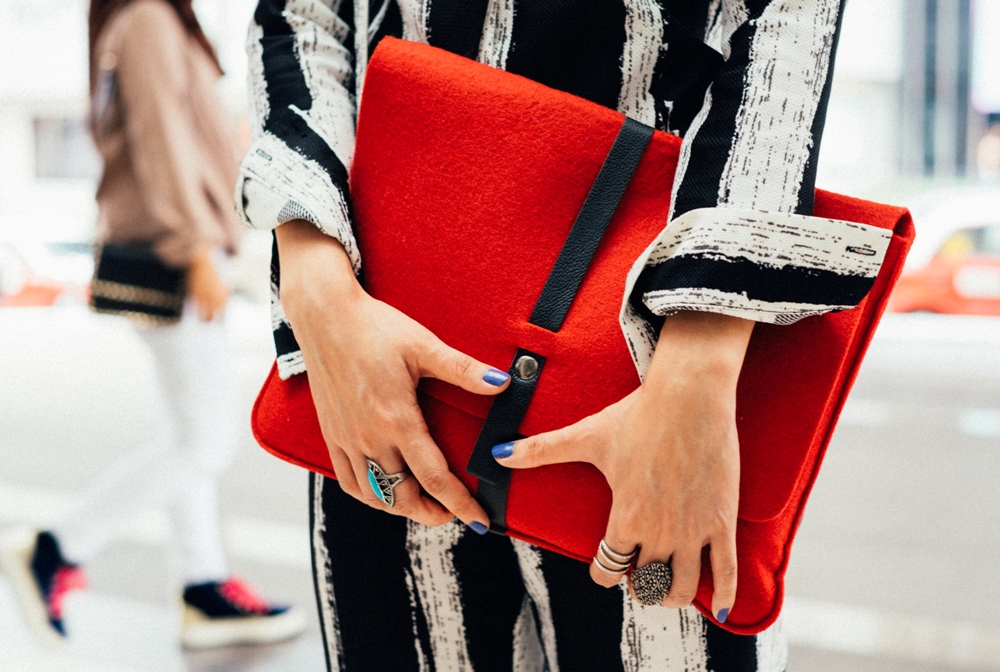 6
Colour contrasts are always super pretty when done right – this red folio clutch held against a monochrome ensemble is everything!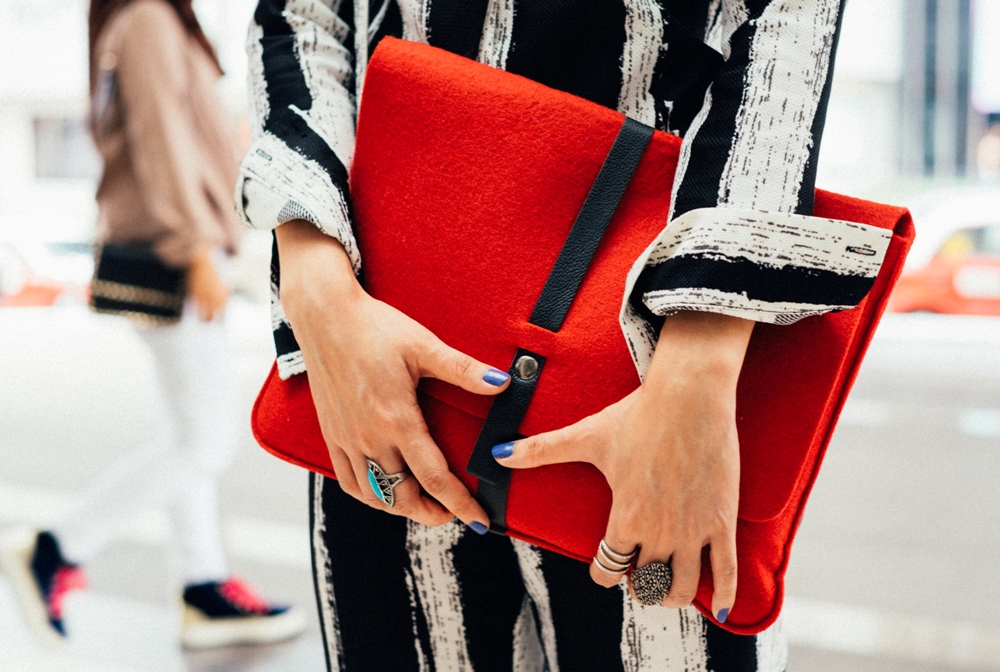 7
Want to add edge to your getup? You can never go wrong with studs.
8
Talk about clashing prints – we're fans of this camo-batik combo.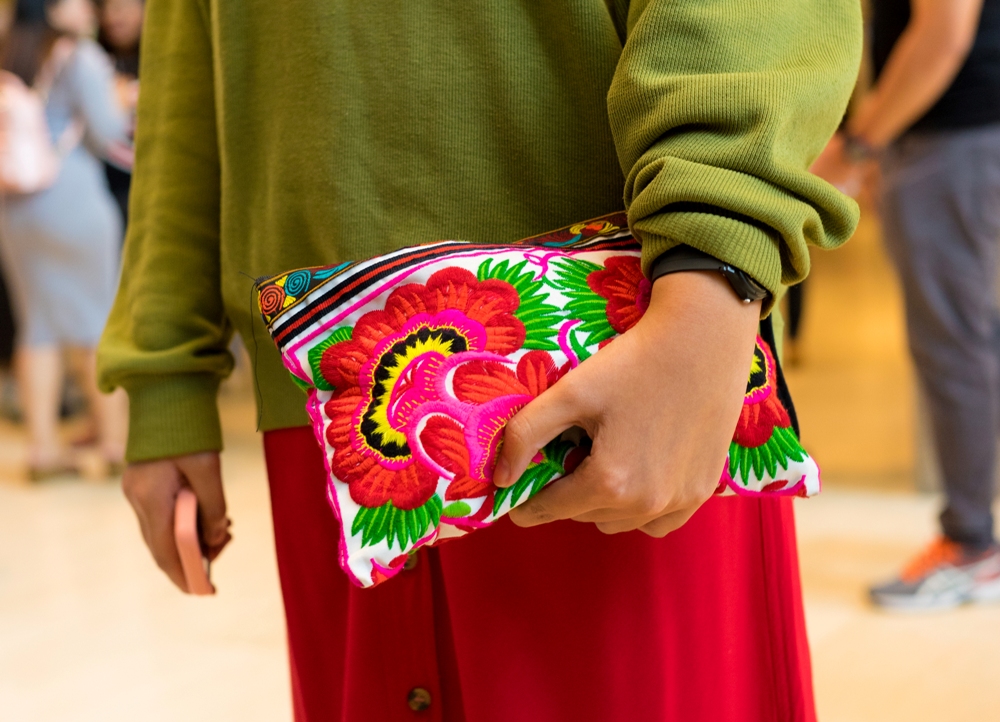 9
Bright and beautiful — this hand-embroidered clutch came all the way from China.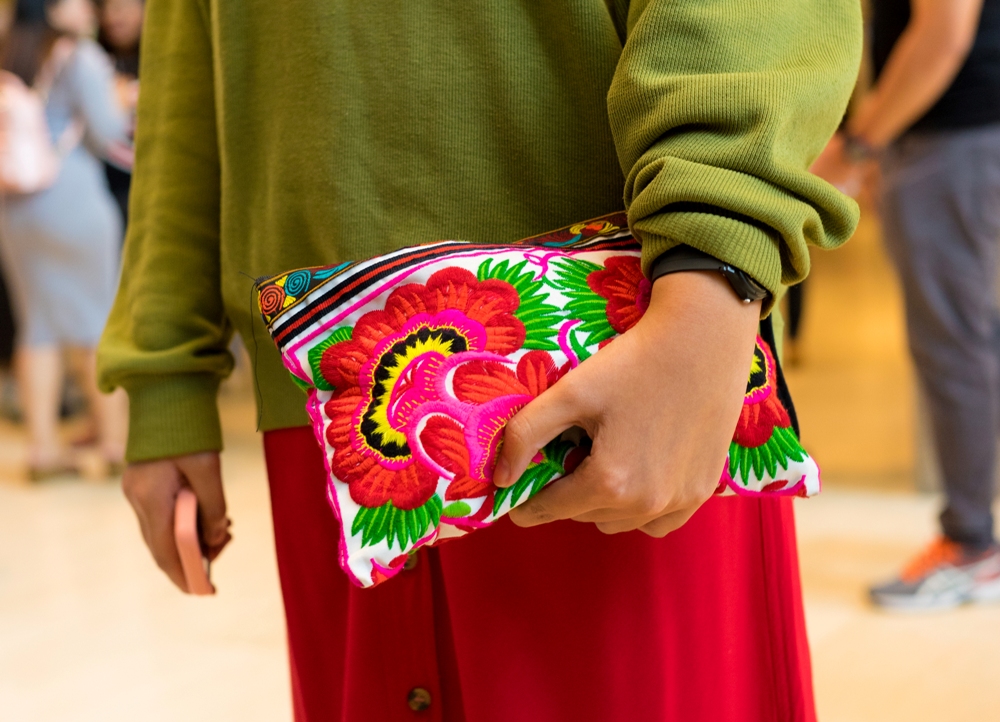 10
Who wouldn't love a postcard from Karl Lagerfeld. This postcard box clutch was too cute for words.