Everything is virtually online now, including new sneaker launches.
You can't talk about sport today without bringing up innovation. What was once a buzzword for "new" has now become a winning formula that's helped athletes go beyond shaving milliseconds off their record times.
Beyond peak performance, innovation has also prolonged an athlete's longevity in the field by preventing injuries and has been the stepping stone for improvement at every step of the way, whether you're pushing for that extra squat or running that extra mile
ASICS sits at the top of the handful that has consistently championed for innovation — and has results to show for it. After all, it's been the core of the brand's DNA since 1949, when founder Kihachiro Onitsuka aspired for the power of sports to transform the lives of children in war-torn Japan.
In showing its aptitude for keeping with the times, the Japanese powerhouse has not only launched three new shoes to power and protect athletes during these challenging times, but has also chosen to present them via virtual reality in place of the ASICS Innovation Summit in Tokyo.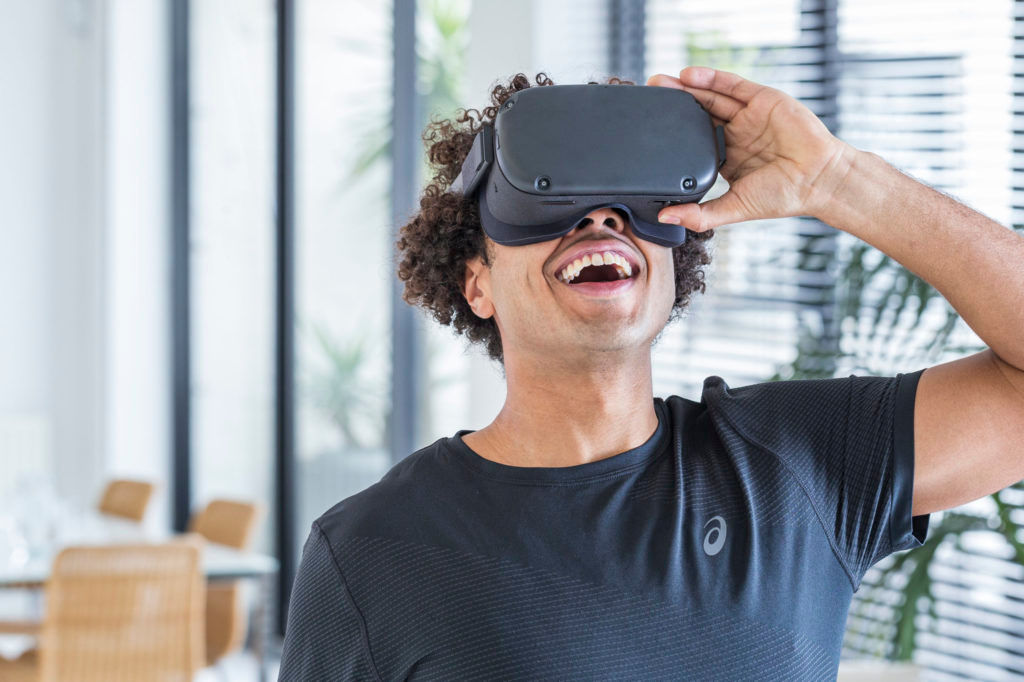 The Innovation Lab is the brand's first product preview via virtual reality and is a platform for athletes and shoppers around the world to experience the shoes up close and personal — with all the frills of being in ASICS Institute of Sport Science in Kobe, Japan. It is here where scientists, designers, and engineers are constantly scouring for the next big technology to help athletes safely perform to the best of their abilities.
The three new shoes will be announced in the Sunrise Red colour scheme, which besides being a colour that represents the city of Tokyo, is also a poignant symbol of athletes' hope, passion, and dedication.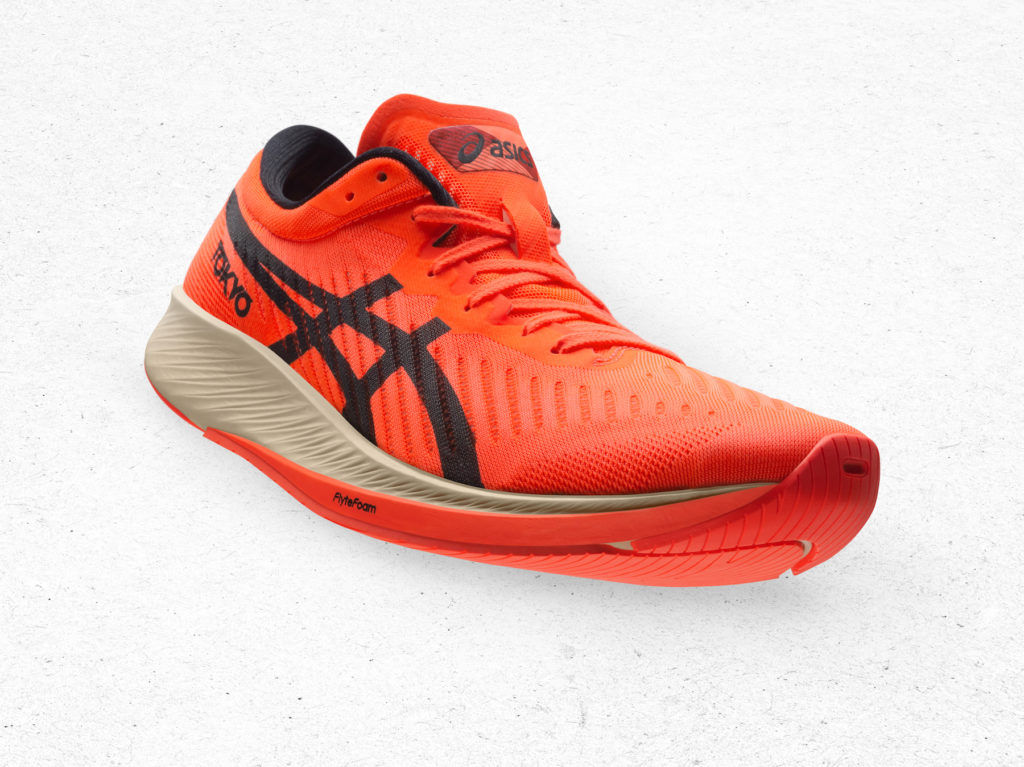 For those looking to conquer miles upon miles, the new METARACER is ASICS' most advanced endurance racing shoe yet. The sleek pair joins the same range that brought us the METARIDE, METARUN, and EVORIDE, only this time it incorporates a stabilising carbon plate that runs the full length of the shoe.
The energy-saving GUIDESOLE technology also provides cushioning and structure with a soft, bouncy feel with every stride. At only 190g for men and 155g for women, the shoe is incredibly lightweight, even with this much technology strapped to it. Besides an improved energy efficiency by up to 20 percent, the recently-introduced technology is also designed to lessen fatigue over long distances. The Engineered Mesh upper allows for maximum breathability and comfort even in the humidity, creating the feeling of an endless, easy ride.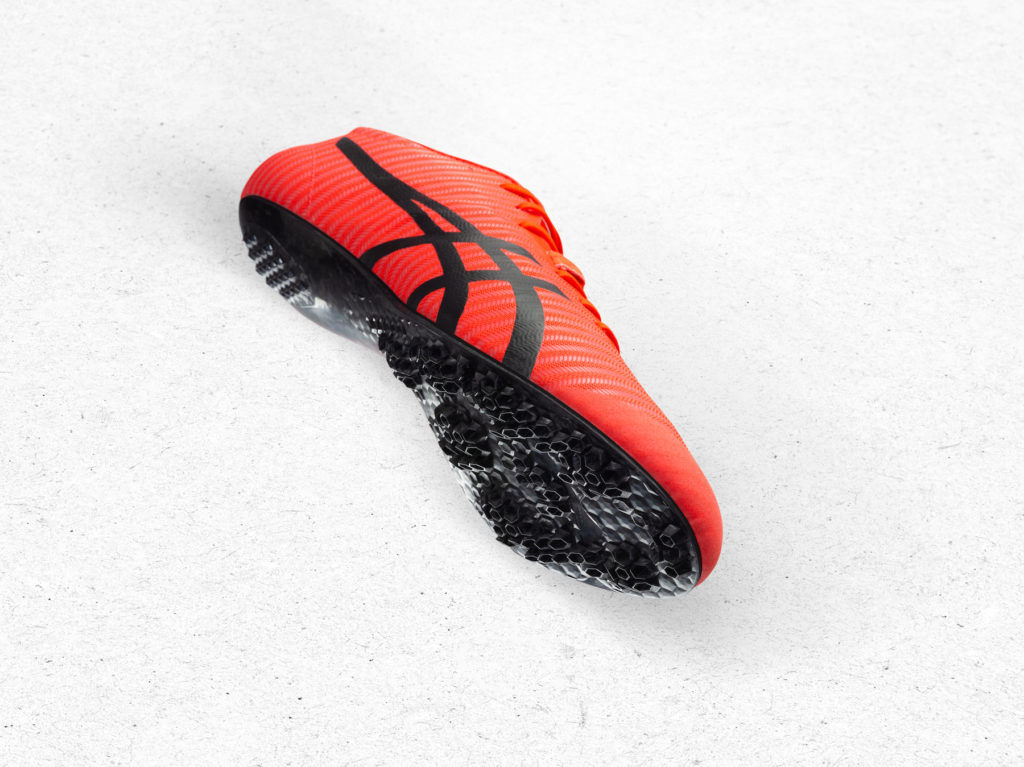 Next up is the METASPRINT, a spike-less track shoe created for runners who incorporate track work as part of their training routine. The goal here was to keep the shoe as light as possible (only 136g) without compromising on stability and grip, especially for high-impact sprints.
To do so, ASICS ditched the traditional spike design for a honeycombed sole instead. This innovation not only offers the same grip on track as spikes do, but also provides a traction boost while transferring additional power in between each stride for increased speed.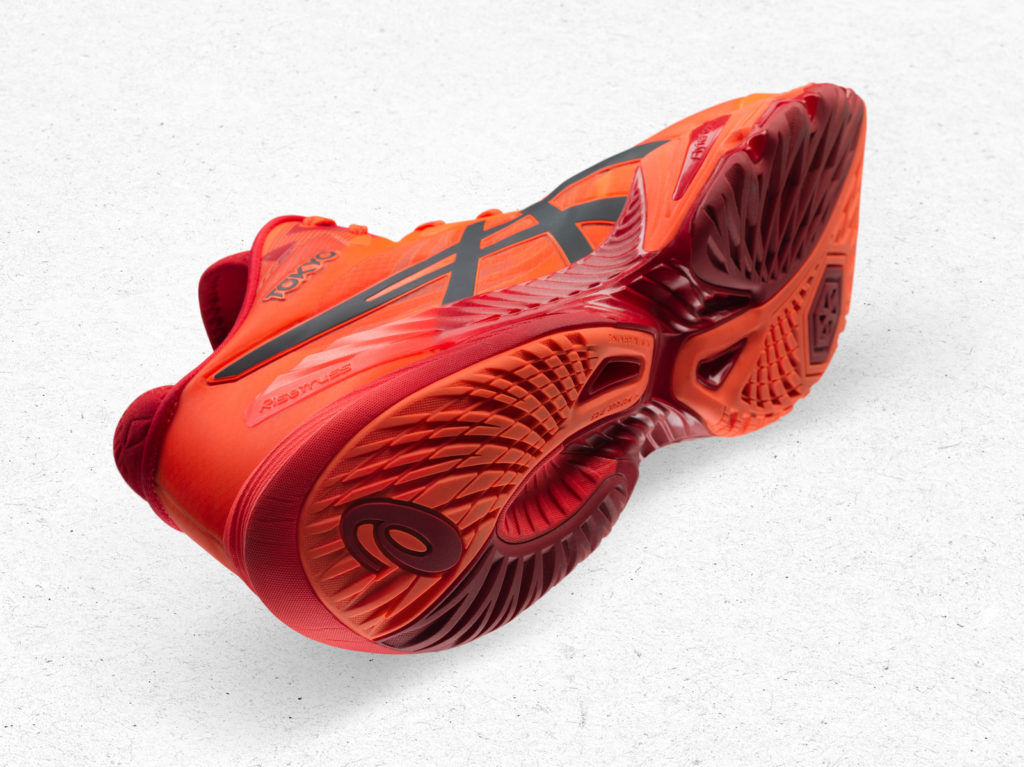 Anyone who appreciates a good game of volleyball knows just how big a focus jumping is for the sport. For those seeking a boost in the air department, ASICS has designed the METARISE, which promises an extra three percent lift for higher jumps. A curved heel supports a smoother transition during a jump, which when paired with the FLYTEFOAM Propel cushioning lends that bit of extra height in the shoe. This can mean a difference of up to 2cm in the air, a substantial boost especially when every last millimetre counts during attacks.
If anything, the ASICS Innovation Lab is testament enough to the brand's commitment to making sportswear for the future, but it's its new shoes that bring that cutting-edge vision to life. After all, peak performance today is just as dependent on innovation as it is on hard work.
Experience the ASICS Innovation Lab via the video below.
This article first appeared on Lifestyle Asia Singapore.