Just in time for Hari Raya, Bonia has launched its first collaboration with Malaysian actress Scha Alyahya.
Over the past year, we've resorted to shopping as an escape from the hustle and bustle in life, especially in this pandemic. As we reel in the new season, Bonia's exciting collaboration with Malaysian actress and model Scha Alyahya is the one we're most looking forward to. With an array of covetable strappy heels, handbags, and (for the first time) silk scarves, it's obvious that this collection is the most anticipated collab of the year.
"This collection is so close to my heart. To collaborate with a brand like Bonia is a once-in-a-lifetime opportunity, and I have enjoyed every step of this partnership. The BONIA x SCHA collection brings together our unique styles in a way I couldn't be happier with – each piece is bold, empowering, and undeniably cool. This is a collection of essentials to cherish for a lifetime."

Scha Alyahya
Fans of the brand will appreciate that this collection was curated exclusively by Scha, along with Bonia's team of designers. The whimsical collection is a quirky blend of Scha's style personality and the brand's Italian heritage. As we take a closer look, you'll realise that each design and essence of the collection is sophisticated with an ode to Italian art and architecture. Without further ado, here are the pieces we loved from the collaboration and a sneak peek of what to expect before its release on 19th April 2021.
Adjani Shoulder Bag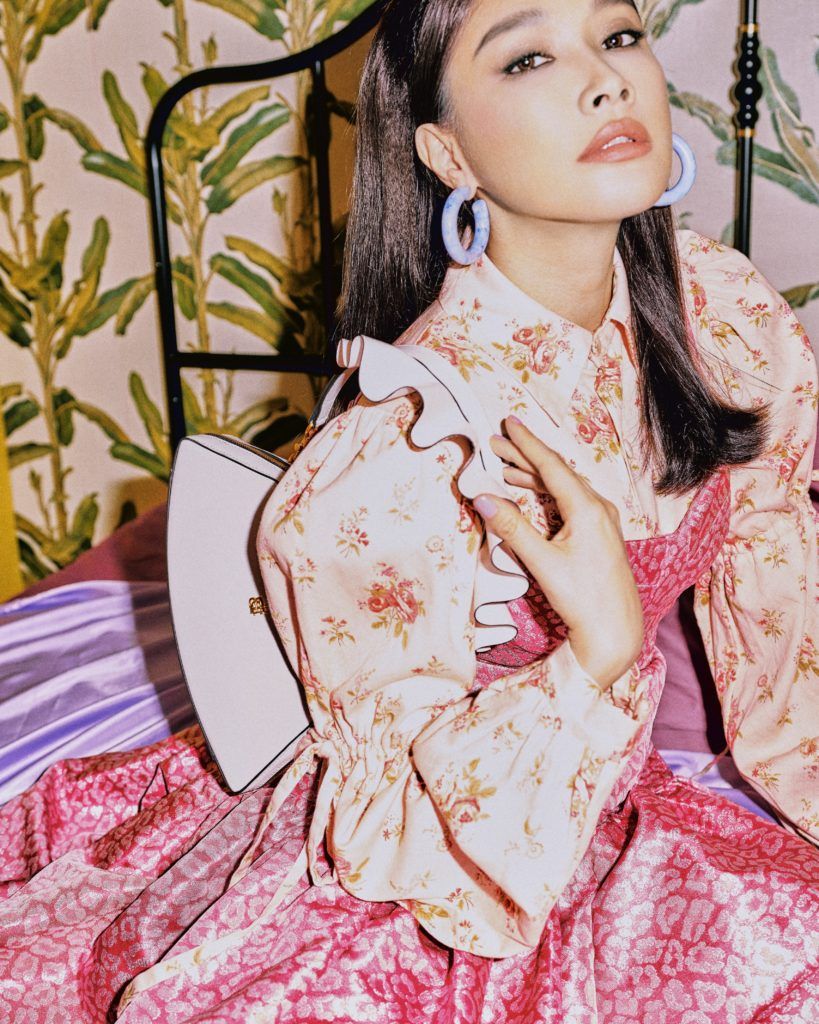 Take a glance at the Adjani and your eyes will draw towards the ruffled strap and curved silhouette of the bag. Taking inspirations from the Tuscan pillars, the bag comes in five colours to fall in love with to suit your style personality. Our favourites? Mint green, beige, and black thanks to the versatility of styling these pieces out with either a maxi dress, pantsuits, or a tee-and-denim moment. Bonus: the bag comes with a limited edition twilly scarf for a classy finish.
Scha Cross Strap Heels in Purple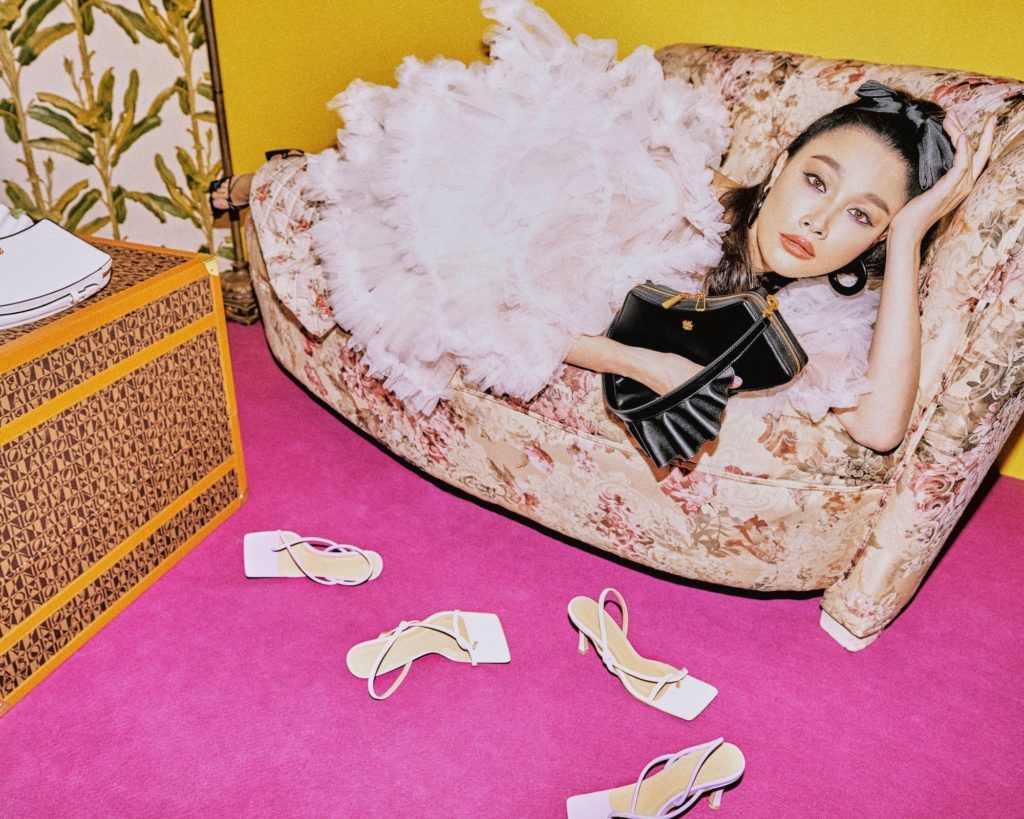 The square-toed silhouette rose to fame last year as the latest Spring/Summer accessory to flaunt, but thankfully, it's still very much loved amongst many shoe lovers today. The Scha cross heels give out that perfect summertime vibe with their sculptural heels design while staying true to the Italian heritage. What makes it stand out is the beautiful lilac hue with romantic straps to wear as with your pastel-coloured outfits – the Alana in black and Raha pair in white is worth noting down on your wishlist too.
Crystal Venice Petite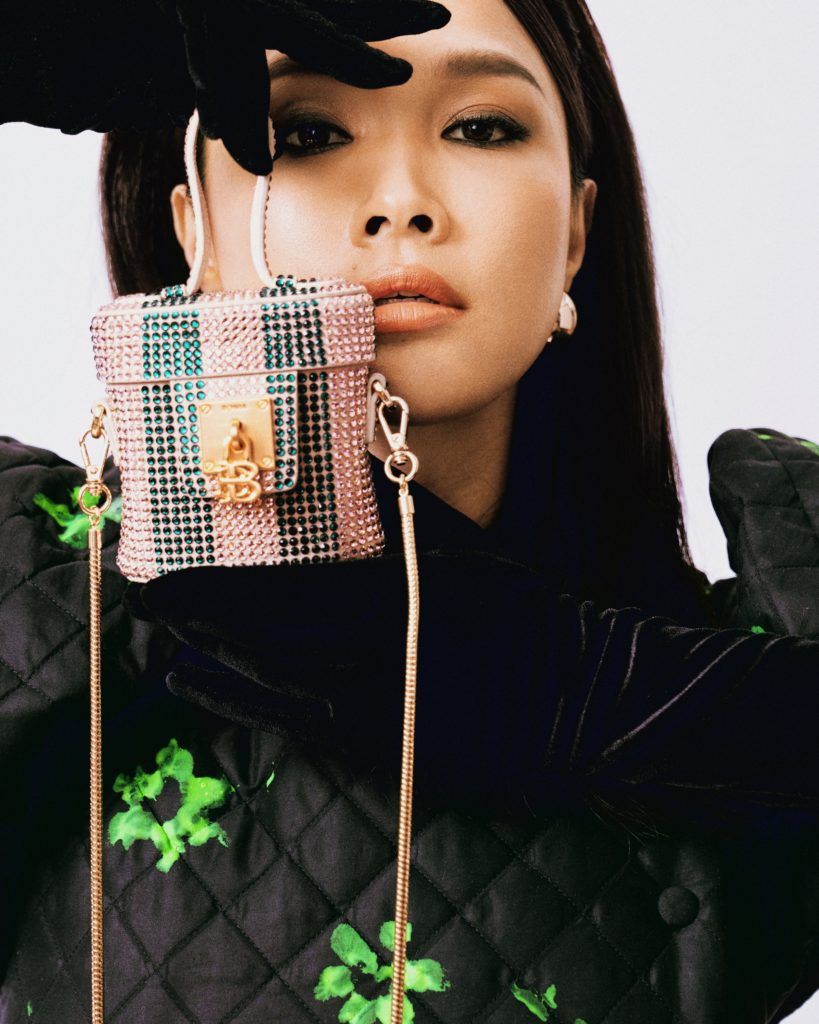 Micro bags are still a thing, and we're never ignoring these charming gems anytime soon. Inspired by the architectural shapes of the Italian columns, the Crystal Venice Petite makes its debut with a glam twist. If you noticed, the tiny gem features a kaleidoscope of Swarovski crystals that'll match perfectly with your party ensembles – it's also limited to 10 pieces worldwide if you're planning to get your hands on it. You'll be the talk of the town when you do take this out for a spin on a night out.
Camilla Re-Edition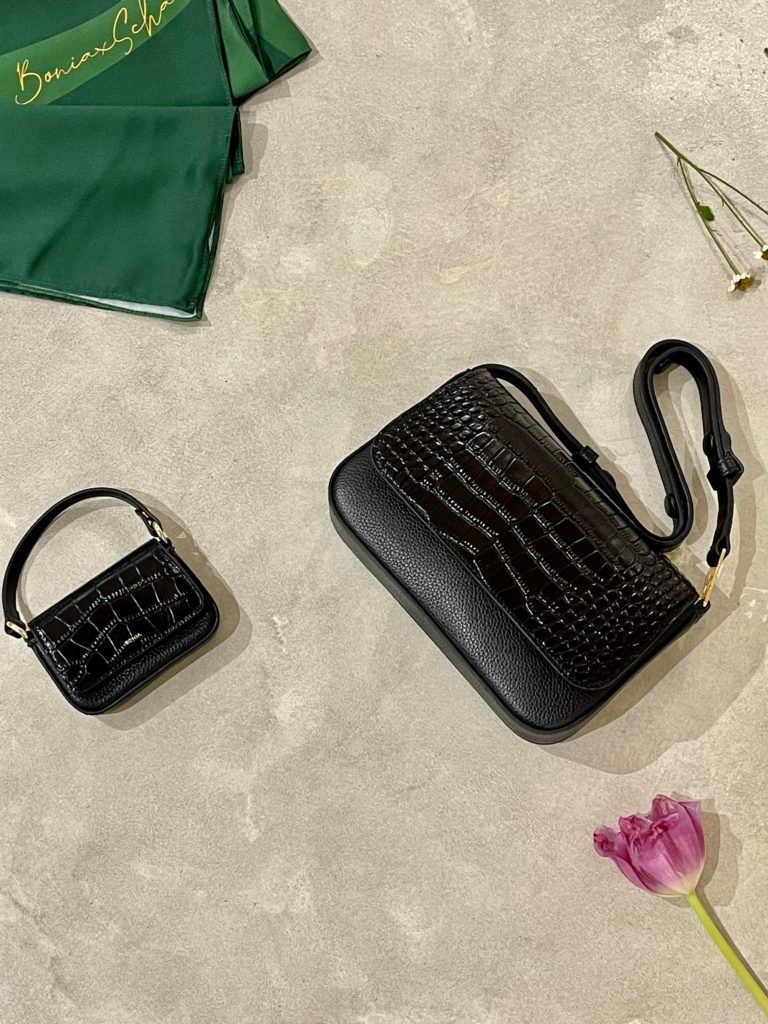 A classic revival of the 2002 silhouette, the Camilla Re-Edition is back to dominate your wardrobe, but this time in crocodile embossed leather. While it exudes a certain kind of oomph to your everyday get-up, the special edition features the baby Camilla for that double-bag moment. You can either pair it together or wear the micro bag on its own by clipping the detachable strap.
Kalsom & Umi Silk scarves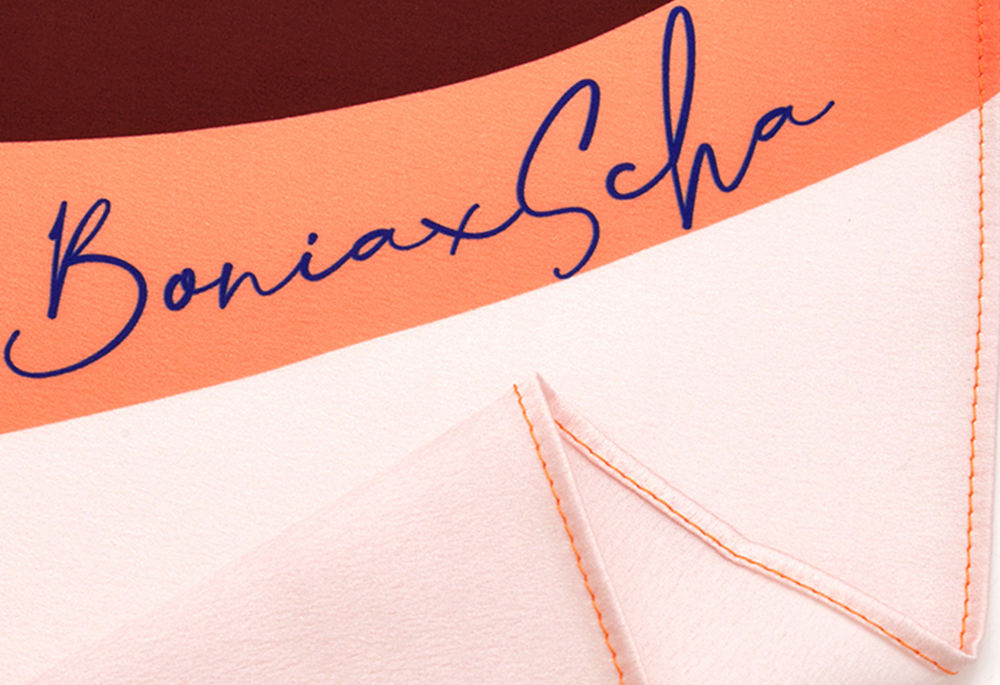 Taking a step further with the sculptures of Giambologna, Bonia is releasing its very first limited edition scarves line. While this marks the brand's first release, the Bonia x Scha scarves come in a beautiful coral pink and green shade, which features a splash of minimal art prints. In our opinion, the contrasting tonal shades of the scarves bring a zesty pop of colour to your outfit when you wear this out, especially with the highlighted print to resemble the fluidity of sculptures.
The Bonia x Scha collection will be available online and in stores from 19th April 2021 onwards.
(All images credit: Bonia)