From Astro Boy to Minnie Mouse, Sailor Moon and Barbapapa, numerous references to cartoons have been spotted in recent weeks. Welcome to the age of 'cartoon core.'
Fashion is embracing childhood throwbacks with a newfound taste for vintage cartoons, sometimes dating back to the 1960s. This colourful trend is giving rise to a new, fun and retro-tinged wardrobe, going against the grain of certain trends that have gone viral in recent months. So while some are focusing on 'recession core,' or minimalist dressing, more optimistic fashion fans will no doubt appreciate the playful side of cartoonified clothes channeling a certain carefree vibe. It might even be enough to help us forget — if only for a moment — the various crises affecting people around the world.
[Hero and featured image credit: kennyrebelife/Instagram]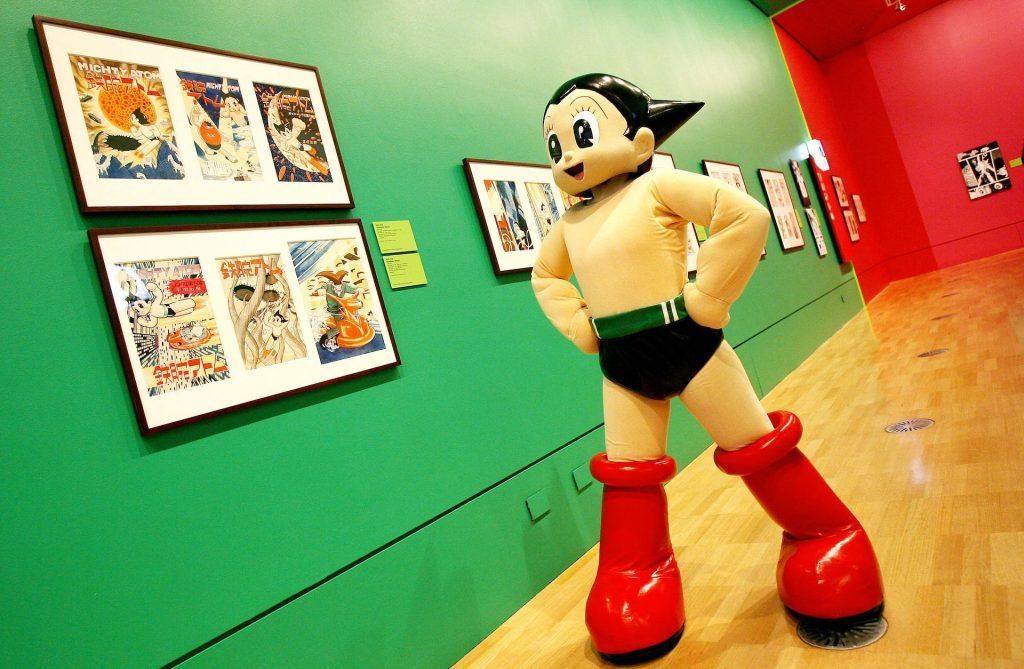 The most iconic cartoons taking the fashion world by storm
Astro Boy, fashion's new icon
The art collective MSCHF made headlines by marketing oversized red boots, or Big Red Boots, evoking those worn by the character "Astro Boy." This Japanese animated series which screened in the 1960s evidently revived many memories, as people rushed out to try to find these eccentrically designed shoes. As a result, they sold out in just a few minutes, despite costing USD 350 (SGD 470). It didn't take much more than that for celebrities to start stepping out with the little robot's boots on their feet, surfing on — and propagating — the hype. Lil Wayne, Rich the Kid and Sarah Snyder are among the celebrities who have already adopted these quirky shoes.
View this post on Instagram
But the MSCHF boots are also proving a hit on social networks, with no less than 16 million views for the #astroboyboots hashtag, despite the boots going on sale just a few days ago, February 16. This speaks volumes about the unexpected craze for these nevertheless improbable and not especially stylish creations. In any case, the American collective scored a hit, raising its profile significantly following the release of its flagship product. According to the global fashion search engine Stylight,* search interest for the label increased by 1,021% on Google over the past week.
Minnie, Sailor Moon, Barbapapa
Other, more mainstream brands are now having a field day bringing cartoonified fashion to our wardrobes. Back in 2022, the Patou brand paid tribute to the Barbapapa family through a collection of clothes and accessories. Since then, collaborations seem to have been landing at high speed. Loewe, for example, made a pair of pumps celebrating Minnie Mouse's signature style (+1,000% clicks on Loewe's cartoon core shoes on Stylight), and Balenciaga followed suit with some surprisingly designed shoes for its latest collaboration with Crocs (+90% clicks).
View this post on Instagram
Meanwhile, Jimmy Choo presented a whole footwear collection in the colours of Sailor Moon, and Moschino brightened up the last fashion week with a collection themed on pool parties and cartoons — a veritable ode to childhood, but above all, a breath of fresh air, fun and optimism that can only be a good thing.
The trend is still in its infancy, but it will no doubt soon capture the hearts of other designers as well as consumers. A look at recent red carpet fashion suggests that cartoon core could be poised to spread like wildfire. On February 11, Sam Smith embraced the trend at the Brit Awards by walking the red carpet in a cartoonish inflatable suit that did not go unnoticed.
View this post on Instagram

*Stylight's figures are based on the period January 1, 2023 – February 12, 2023 compared to the same period in 2022. For TikTok and Google data, the figures are based on the previous seven days (February 6 – 13, 2023).
This story was published via AFP Relaxnews