Everyone is talking about the hottest topic in arts and fashion at the Met Gala 2018. This year's party takes on a religious theme: Heavenly Bodies: Fashion and the Catholic Imagination. Some of the most famous faces from the realms of art, music, fashion and film – dressed in their Sunday best – festooned the "holy ground" at New York's Metropolitan Museum of Art in some of the most controversial statement pieces synonymous to popes, kings, gods, and the church.
Featuring some 40 Vatican vestments and accessories spanning 15 papacies, the Vatican archives including Pope Benedict XV's white silk cape with gold embroideries and the pointed bishop's hat of Pope Leo XIII are reported to go on display alongside pieces by Coco Chanel, John Galliano and Donatella Versace.
From the Byzantines to the Renaissance period, up to the Vatican domination today, the church has always been associated with riches and gold. Let's not even start with the never-ending discussion of how much gold the church owns.
Gold has always been a fascination of mankind. Through the centuries, people have always desired gold and many literary tales have had a hold as a central part of the story. King Midas is one example among many. Even in the Bible, believe it or not, are scriptures that speak of gold.
In search of the religious significance of gold, we picked out some of the best gold ensembles from Met Gala 2018 that would overrule King Midas' touch. Amidst the star-studded guest list, many have noticed that a certain Queen Bey isn't present. While we don't know why Beyoncé isn't at the Met Gala, one thing's for sure: the Church and its holy grails have been satirically reimagined with heightened theatrics. Click next to view our favourite celebrities dressed in holy gold.
1
Kim Kardashian had her bootie dripped in gold as she walked the red carpet glittered in a gold skin-tight busty Versace dress studded with crucifixes.
2
Joan Smalls enchants with a gold dress and a striking headpiece by Tommy Hilfiger. (Credit: Getty Images)
3
Giselle Bundchen wowed in gold Versace dress with a high slit that shows off her gorgeous to-die-for legs. (Credit: Getty Images)
4
Naomi Watts in a demure number by Michael Kors. (Credit: Getty Images)
5
Rosie Huntington-Whiteley in custom Ralph Lauren Collection.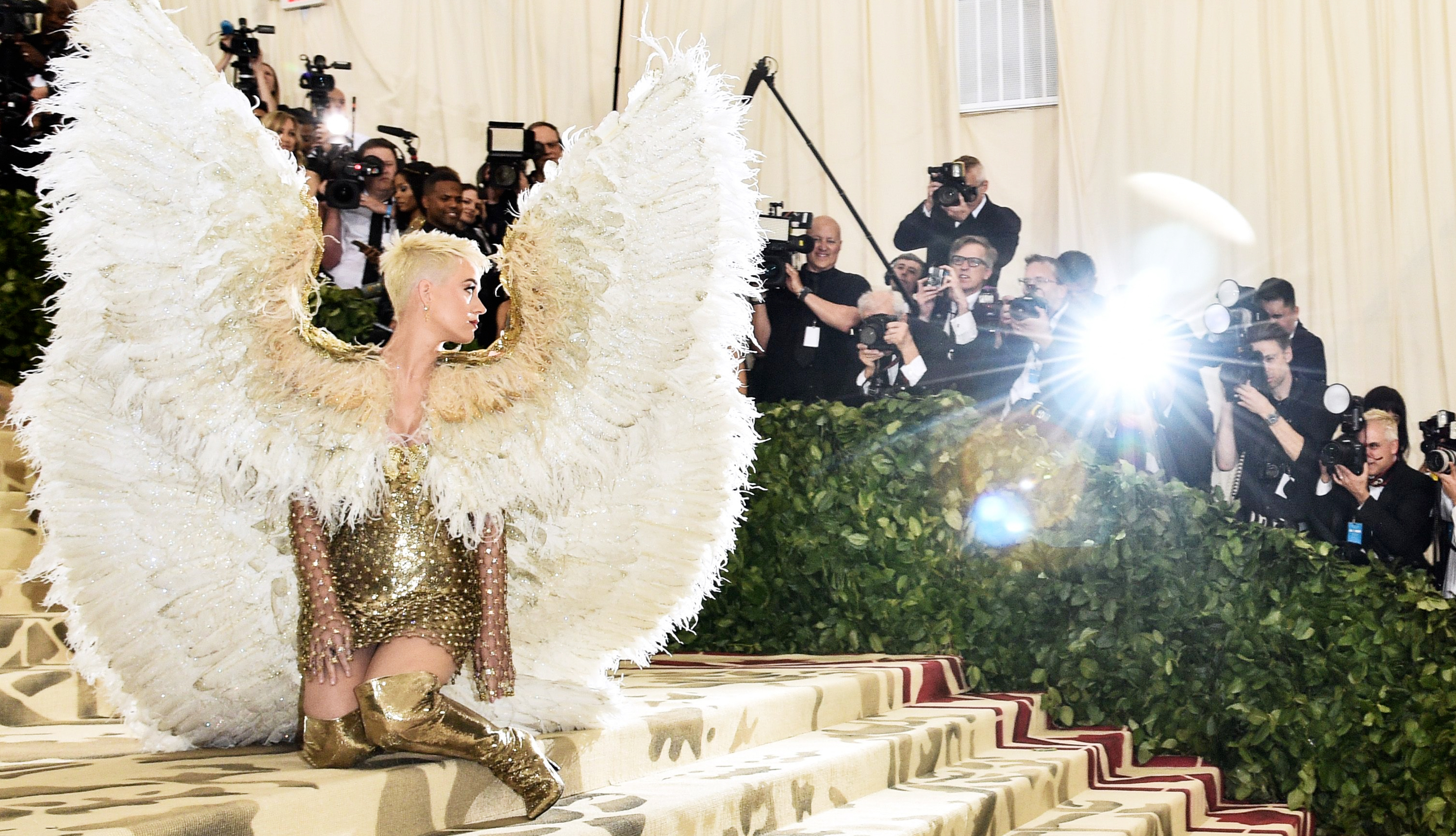 6
Katy Perry stuns with immaculate six-foot wings.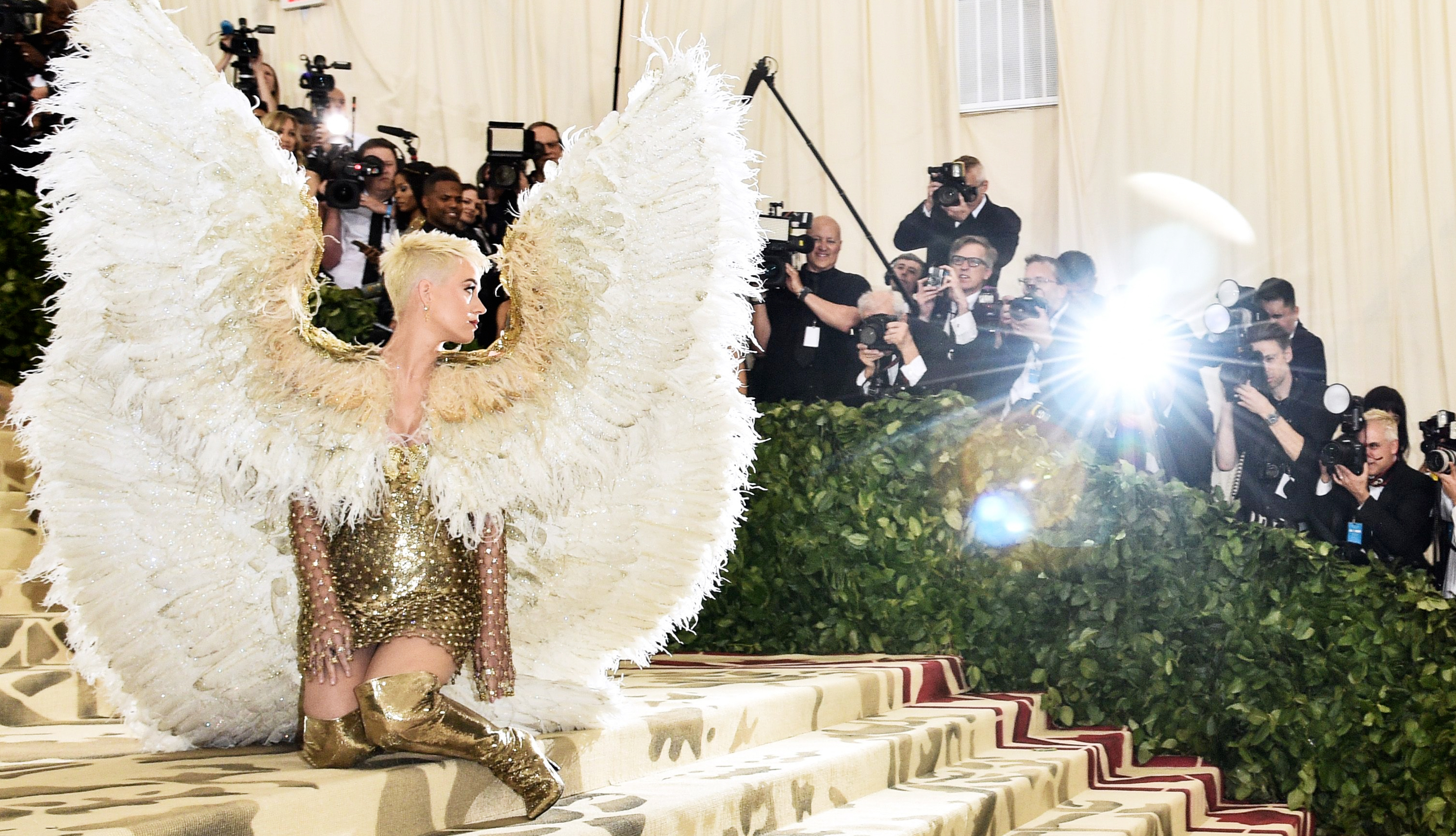 7
Kate Bosworth in Oscar de la Renta.
8
Olivia Munn in custom-made H&M.