Whatever your idea of the most ambitious crossover is, 2020 is going to do you one better: Valentino is now on Animal Crossing: New Horizons. As are Marc Jacobs and Anna Sui.
We won't be surprised if even more fashion brands bring their designs to the video game, where millions of players — including celebrities like Chrissy Teigen and Brie Larson — now convene to escape real life and embrace virtual life.
Free of the COVID-19 pandemic, the world of Animal Crossing is an appealing one — so much so that the Nintendo Switch, the only console to play it on, has remained sold out since the game's release in late March. Animal Crossing: New Horizons is the fifth and most successful incarnation of the game, where players can lead an idyllic life and build their homes on a deserted island. They can also interact with fellow villagers (the game's anthropomorphic animal characters) and virtually visit their friends, which is the real draw for players who have been living under lockdown and are starved of socialisation.
Thanks to its customisation features, the game has also become a platform for self-expression when the real world offers none, not when strict quarantines are in place and masks are mandatory. Unable to show off their style in real life, sartorial-minded players have taken to designing clothes for their Animal Crossing avatars, recreating high fashion, streetwear and even haute couture looks down to the last pixel. Many of these outfits are shared on Instagram accounts like Crossing the Runway, Nook Street Market, Animal Crossing Fashion Archive, along with codes for followers to download the look for themselves.
Over 40 thousand followers fill their virtual wardrobes with the creations on Animal Crossing Fashion Archive, which is run by fashion photographer and visual artist, Kara Chung. Quarantined in Manila, Chung started the account to show off the digital outfits made by her friends in the creative industry, but it soon became a source for players to cop the coolest designs from Chanel, Dior, Junya Watanabe and old Celine. Streetwear labels like Off-White, Supreme and Stüssy have proven just as popular online as they are offline, too.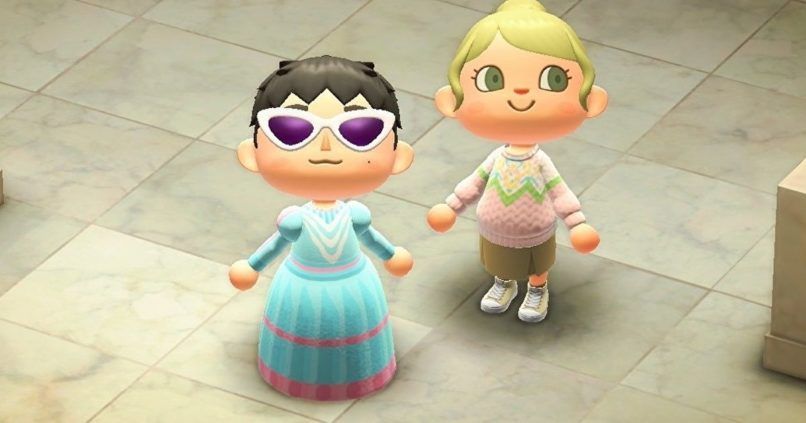 Animal Crossing Fashion Archive has now come full circle, going from ripping off designers to collaborating with them. Luxury fashion brands Marc Jacobs and Valentino have both tapped on the Instagram account to bring their latest designs to the virtual realm. Players can dress their characters in any item from Marc Jacobs' Animal Crossing capsule, or choose from a selection of looks — including fluorescent dresses, puffer jackets and logo hats — from Valentino's digitised Spring/Summer 2020 and Pre-Fall 2020 collections. (Animal Crossing Fashion Archive had previously given second life to the Italian brand's Moncler puffer gowns as well.)
Other brands are also getting on board the Animal Crossing bandwagon. New York designer Anna Sui is offering her S/S 2020 collection to download, while Italian streetwear brand GCDS has teamed up with Crossing the Runway for a digital drop.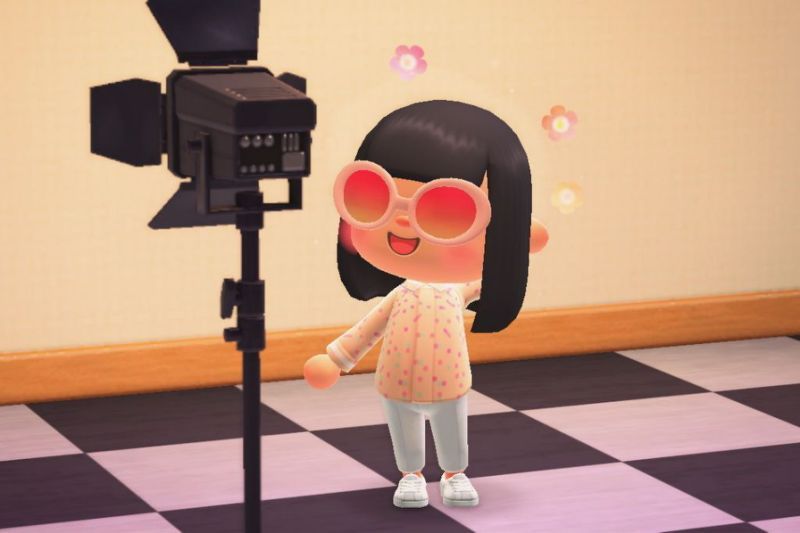 This isn't the first time that fashion has crossed over to the world of video games. Fans will recall Louis Vuitton's collaboration with League of Legends last year, which made it the first luxury brand to create wearable designs for the online multiplayer game. Moschino had also previously released a virtual capsule on The Sims for players to dress their characters in.
Unlike those examples, however, the fashion offerings on Animal Crossing are entirely free. What brands get instead is a widely popular platform to showcase their designs, which players may be enticed to buy in real life to twin with their avatars. They have few other options during the pandemic: several Fashion Weeks have been cancelled; high-profile events like the Met Gala, where celebrities get dressed up in designer looks, have been postponed; and quarantine measures have forced to close around the world.
Fashion is already adopting virtual alternatives, too, with photoshoots taking place on FaceTime and Fashion Weeks going digital. Likewise, Animal Crossing: New Horizons may not be a permanent solution, but for now, it's certainly living up to its name by encouraging both players and fashion brands to think outside the box.
This article first appeared on Lifestyle Asia Singapore.