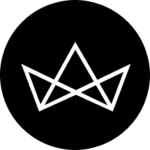 Fashion obsessions: Gucci Gift Giving, Dior Men Spring 2020, Tory Burch latest resort collection, and more
As Fall 2019 comes to an end, the next season in fashion embarks on a journey into Spring Summer 2020. Before that, Resort and Cruise capsules are also making its way into major fashion stores as customers scurry to buy gifts for the loved ones this holiday season. Rest assured, your favourite fashion labels are upping their ante with a melange of gift-worthy items ranging from ready-to-wear pieces to accessories and more. Here are our latest fashion obsessions to covet before the year ends.
Tory Burch Resort 2020 inspired by American folk
Tory Burch moves its attention to American folk tradition for its Resort 2020 collection with a culturally-driven narrative informed by intricate quilting, gauzy eyelets and beautiful wildflower embroideries. The collection is rustic, with a folklore homespun charm that straddles between refined tailoring and festive, high-shine appliqués. Nature inspires the repertoire with elements of colourful birds and butterflies from Burch's childhood farm. A sense of free spirit emblazons the collection through complementary accessories like sculptural heels and mixed-material handbags.
The Hommes Fleurs in Dior Men Spring 2020 
Observing two of Christian Dior's great loves for inspiration — nature and art, Kim Jones embraces the romanticism of gardens and herbariums with a pragmatic utilitarian silhouette. His pieces for this season are absolutely easy to wear and can be seen worn by everyday men. Vivid colours like black, blue, camel and white anchor the pieces, each accented with roses and classic Oblique prints. Continuing in a new tradition of artistic collaboration and creative correspondence, the work of British artist Alex Foxton is at the heart of the collection. His new pieces, specially created for the House, fuse Dior's beloved roses with the male figure to create a sequence of hommes fleurs, anthropomorphic flowers imbued with a masculine sensuality — conjuring fantasy between nature and man. The Dior Men Spring 2020 collection is now available in Malaysia.
Uniqlo 2020 Spring Summer Collection
The Uniqlo 2020 Spring Summer is a collection inspired by liveable cities and how sustainable social systems are able to shrink modern-day environmental footprints to make urban living more comfortable in the long run. This season, Uniqlo reiterates its LifeWear with categories like Outdoors, Work & Craft, as well as Art & Design. Influenced by everyday life, the many designs celebrate the back to basic ethos with a focus on minimalism, comfort, functionality and attention to detail. Think parkas in lightweight materials, oversized and billowing silhouettes and staple shapes in mineral tones. The collection drops from December 2019.
Gucci Gift Giving Campaign for the holiday season
Gucci celebrates the holiday season with a getaway to sunny shores. An unconventional winter sun break is the theme, and the mode of transport is a festive cruise liner packed with an eclectic group of passengers who unapologetically express and embrace their very diverse characters. This playful campaign, conceived by Gucci Creative Director Alessandro Michele, has been entrusted to photographer and director Harmony Korine.
The eclectic collection is characterised by a striking mash-up of two of the House's most recognisable patterns: the beige/ebony GG Supreme canvas and the historic Flora motif, which are combined for the first time.
The line-up of ready-to-wear pieces, shoes and accessories comprises handbags in different silhouettes, luggage, totes and a new jewellery case, as well as small leather goods. These articles are crafted in the new GG material printed with the brilliant-coloured flowers and insects of Gucci Flora, and trimmed with red, yellow or white leather. Many of the accessories also feature the House green-red-green Web stripe and a metal Double G, in a layering of House codes that result in a strikingly distinctive effect. You can also immerse in its unique digital experience with the Gucci App — there's a special section dedicated just for the campaign.