These are the latest fashion trends from some of the biggest names in the game.
Welcome back to another edition of Fashion Obsessions where we talk about the latest collections and drops. As a dramatic 2020 comes to a close, for one last time, we take a look at what some of the biggest names in the industry have introduced.
Collaborations are a must on this list with Gucci and The North Face pairing up with its theme centred around exploration. Berluti and Brian Rochefort also have its own collection going on while Skechers and streetwear label Chinatown market cross paths.
But aside from that, we also dive into the world of luxury fashion with the likes of Christian Louboutin and Moschino coming to mind. With that said, be sure to scroll on down to check out the full story.
Berluti x Brian Rochefort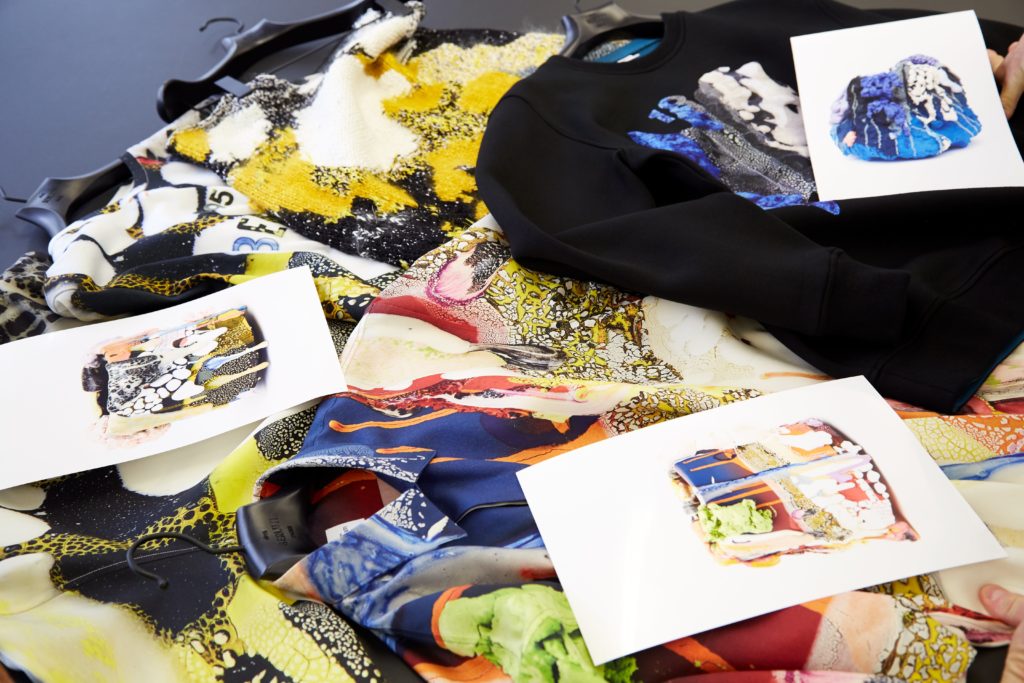 Berluti pairs up with ceramic artist, Brian Rochefort on a first-ever creative collaboration with ready-to-wear apparel. Creative director Kris Van Assche expands on the new codes she's established at the brand, bringing it together with the work of the American sculptor. The collection features ready-to-wear apparel for men that draws inspiration from Rochefort's various artworks, which will be available in stores come January 2021.
(Image credit: Berluti)
Coach
Spreading some wholesome goodness, Coach introduces the Disney Mickey Mouse x Keith Haring collection. The collection throws the spotlight on Haring's iconic illustrations of Mickey Mouse from the 1980s. From a shearling jacket to totes and sweatshirts printed with Haring's artwork to even a glove-tanned leather bag adorned with Mickey's ears, this is what one can expect from the collection.
(Image credit: Coach)
Christian Louboutin
Now you can walk on your very own red carpet with Christian Louboutin's Spring/Summer 2021 collection with a whole new range of shoes for men and women. Most of the collection centres around women with a wide variety of high heels, boots, and sneakers to choose from. For men, sneakers, boots, and dress shoes make up the rest of the collection. For the accessories, you can find AirPods Pro cases, small clutches, and handbags.
(Image credit: Christian Louboutin)
Moschino
Creative director, Jeremy Scott brings a barrage of technicolour texts into Moschino's Pre-Fall 2021 menswear collection. Hoodies, puffer jackets, and backpacks are just some of the key pieces in the collection — a shawl-lapel suit also makes its way into the wardrobe as well as western shirts and coats and bermuda shorts.
(Image credit: Moschino)
Rimowa
Inspired by the desert, Rimowa introduces new seasonal colours to its signature suitcases. These limited-edition desert-inspired hues come in two shades, Cactus and Desert Rose. The former draws inspiration from the popular succulents found in abundance across the desert while the latter features a dusty pink reminiscent of native Mojave landscape and the pastel-skied sunsets.
(Image credit: Rimowa)
Skechers x Chinatown Market
Skechers is throwing its hat into the streetwear ring with its latest collaboration with Chinatown Market. The entire apparel collection spans across men and women, comprising of hoodies, t-shirts, and pullovers. In typical Chinatown Market fashion, you can also customise the apparel or sneakers with your own touch. The entire collection will be available at selected Sheckers outlets in Malaysia from now until 17th January 2021 with an exclusive pop-up as well.
(Image credit: Skechers)