As much as we wish for it to slow down, the pace of fashion is still overwhelmingly rapid. Like fashion months tend to be, this Fall 2018 edition is no different: It's a season of numerous changes. From New York to Paris, we're seeing the ceaseless designer musical chair game, swaps of cities they show in, or the blurring of gender definitions. And unless you hit the refresh button on Business of Fashion's page every one hour or so, keeping up with the latest in the industry is bordering on impossible.
Here at your fingertips, we present you the ultimate fashion week cheat sheet. From the best of what has passed to what to look out for, feigning knowledge on what's relevant in fashion has never been easier.
(Main image: Jason Lloyd-Evans; featured image: Gucci)
1
Severed heads, third eyes and baby dragons at Gucci
Phantasmagorical and fantastical are words that are understandably overused when describing a Gucci experience. We thought we had seen it all, but we were wrong. For Fall 2018, creative director Alessandro Michele offered a post-human utopia where a simulacrum of one's own head is the hottest accessory to carry, a third eye seems entirely natural, and a just-hatched baby dragon is a pet to carry around. There were divisive thoughts on the show — including one which addressed the prevalent cultural appropriation of turbans in the show worn by all-white models, not Sikhs — but Gucci's US$500,000 pledge to the gun control march may well avert negative reports, as it is undeniably commendable.
2
Prada's first black model in 20 years
Prada is notorious for its non-diverse model casting. The last time a black model opened a show for Prada was in 1997, and it was Naomi Campbell. Between that and Jourdan Dunn's 2008 casting, Prada didn't feature a single black model on the runway. Casting a relatively unknown black model, Anok Yai, for Fall 2018 show's opening walk was a huge step forward for the brand. Also, an AI Insta-girl was in attendance.
3
There will always be a buzz-inducing something at Balenciaga
There were the pantashoes (a portmanteau of pants and shoes), then there were platform Crocs. Not limited to just footwear, Demna Gvasalia-led Balenciaga has yet to disappoint when it comes to inventing wearable bewilderment. We're guessing Fall 2018 will have just as much shock factor to rave (or rage) about.
4
The long-anticipated Martin Margiela retrospective unveils in Paris
A year after news of a retrospective dedicated to the elusive Belgian designer made waves, it's finally opening on 3 March at the Palais Galleria. The retired creative himself was reported to collaborate with Olivier Saillard, director of the fashion museum, on the show. Expect throngs of post-PFW crowd scrambling in line for a close-up of original Margiela handiworks.
5
No, Phoebe Philo isn't showing her last Céline collection
ICYMI: Phoebe Philo has long gone left the Céline building. We saw the last of her collection for Spring 2018 before knowing of her departure. So for hopeful Philophiles waiting to see her 'final adieu' to the label: A firm negative, Philo isn't behind the upcoming lineup. And it's also not by new spearhead Hedi Slimane just yet (his first outing will be later on this year). Fall 2018 has been designed by the French label's in-house team.
6
Christopher Bailey's psychedelic swansong
Over at Burberry, Christopher Bailey's departure was palpably sensed in all the show's elements. Hints of the theme were dropped on Instagram, revealing the LGBTQ+-inspired rainbow check. With a surreal rainbow laser show and Cara Delevingne's return to the runway, Bailey made sure the end to his 17-year tenure will be one that's eternally etched in the British house's history.
7
The front row royals
Vogue's Anna Wintour is fashion royalty. But when a literal royal — namely Queen Elizabeth II — is seated beside Wintour, the front row monarchy gets elevated multiple levels. That's what happened at British indie label Richard Quinn's show. Her Royal Highness graced a fashion show for the first time ever to honour Quinn with the Queen Elizabeth II Award for British Design.
8
Moncler's down jacket gets reinvented by Pierpaolo Piccioli, Simone Rocha and Hiroshi Fujiwara
Using a groundbreaking strategy of releasing eight drops at a go, Moncler introduced the Moncler Genius, a creative hub headed by a dream team made with a mix of well-established and up-and-coming designers: Valentino's Pierpaolo Piccioli, Simone Rocha, Craig Green, Fragment's Hiroshi Fujiwara, Noir's Kei Ninomiya and Francesco Ragazzi of Palm Angels. In the first installation of the collaborative project unveiled during Milan Fashion Week, each of the six auteurs reconstructed the house's iconic down jacket in their own interpretations.
9
The unforeseen popcorn mania
During NYFW, Raf Simons flooded the floor of the American Stock Exchange building with 50,000 gallons of popcorn for his apocalyptic Calvin Klein show. A-list guests the likes of Black Panther's Michael B. Jordan, Nicole Kidman and Stranger Things' Millie Bobbie Brown had popcorn dandruff, while models, including Calvin Klein-staple Kaia Gerber, had to popcorn-wade through the runway. Later on at Monse's show, on the same day, popcorn was served.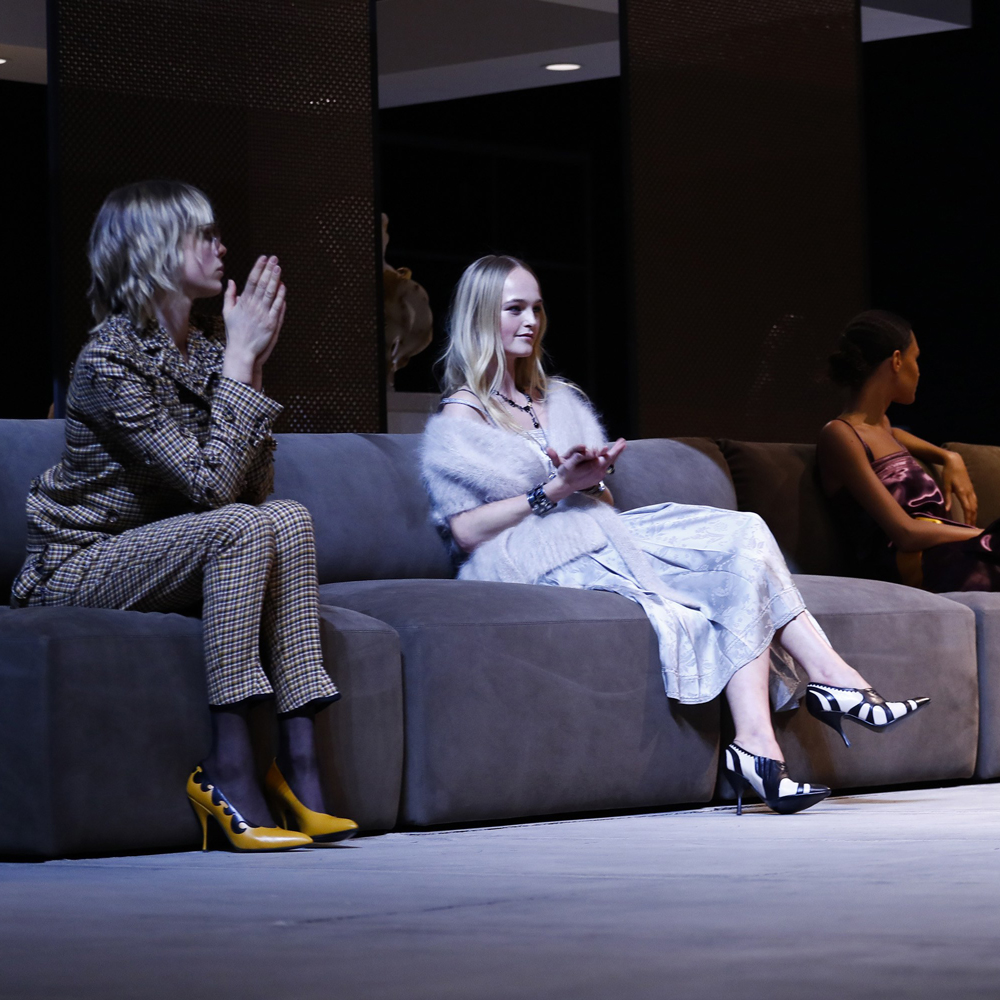 10
Bottega Veneta ditched Milan for the Big Apple
In celebration of its massive, newly opened New York flagship store at 740 Madison Avenue, Bottega Veneta flew across the continent for an NYFW show, in place of its usual MFW. Its show took over one of the city's most iconic institutions, the New York Stock Exchange, with a runway set to look like a chic modern home not unlike the flagship.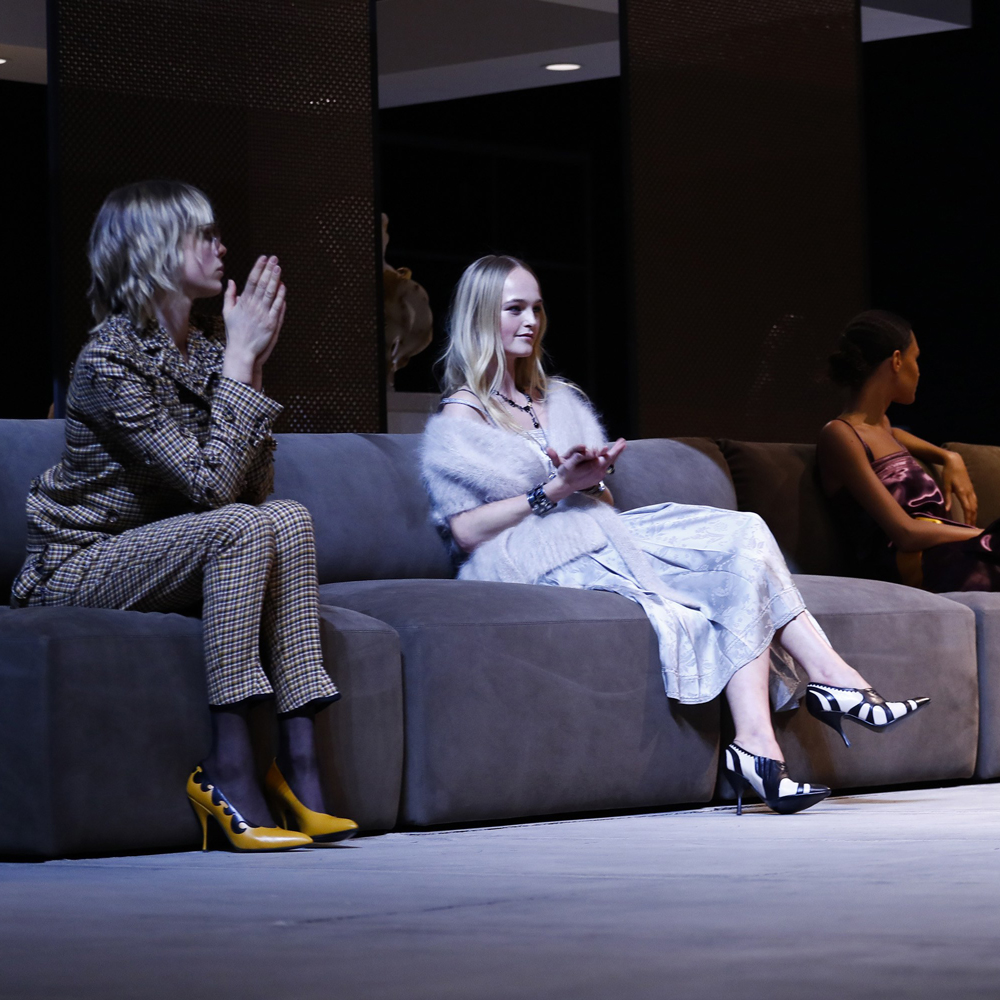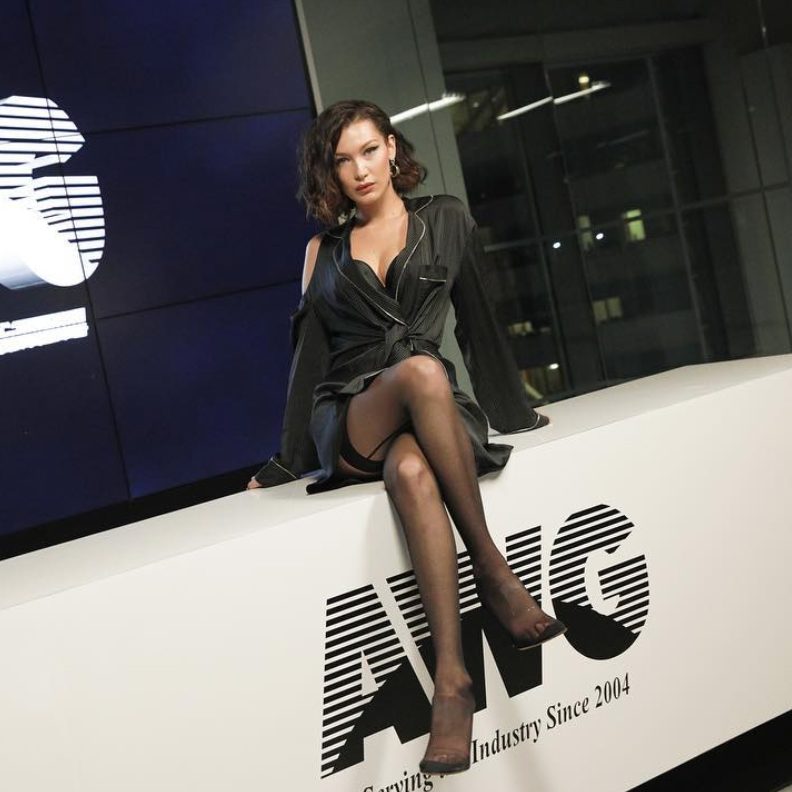 11
Alexander Wang took his last NYFW bow
Alexander Wang , the party-loving designer who's been synonymous to New York fashion for more than a decade, has decided to leave the NYFW calendar — moving his shows from the regular February and September schedule to June and December. Wang's Fall 2018 corporate-inspired, #WANGINC-replete show was his closing NYFW show.