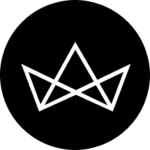 Gallery: Day 4, KL Fashion Week 2017: Jonathan Liang, Tarik Jeans, Tsyahmi, Syomirizwa Gupta, Reclothing Bank, and Melinda Looi
It's Day 4 of KL Fashion Week 2017 and we are still going strong. We saw several of Malaysia's biggest designers showcase their collection and could we just say that our minds were blown?
The first show of the day was Jonathan Liang's at 7PM, bringing us on a walk through a field of wild flowers. As always, his collection spotlights femininity — evident when models walked down the runway in soft pastels, stylised shirts, and organza over floral prints.
Tarik Jeans then took a 180-degree turn with a runway full of glitter-bombed male models and well-cut jeans.  Next up, Tsyahmi showcased a collection that had plenty of structured, wet-looking vinyl fabric that was actually wearable. Our eyes were particularly drawn to a waterproof yellow trench — definitely something handy for rainy days.
Syomirizwa Gupta later showcased a wonderful collection where tradition met modernity thanks to a strong motif of batik fabric woven into modern wear. For this, he collaborated with Singaporean drama educator and batik enthusiast Oniatta Effendi for her taste in batik selections.
At the last slot of the day, Reclothing Bank from China showcased a collection of sustainable, upcycled clothes — proof that you could take old clothes and give them a new lease of life. We saw plenty of patchwork and reconstructed pieces, but we particularly loved the knit dress made from patches of denim, the remnants of a sweater, and several furry fabrics.
Melinda Looi brought Day 4, KL Fashion Week 2017 to a close with a bang. A far cry from the plain runway, her team brought out several reworked furniture pieces to the runway for her models to walk around. In true Melinda Looi fashion, her collection showcased a mix of fabric and prints with plenty of asymmetry. She also played around with transparent layers and iridescent fabric to give her clothing body and flow. It was truly the collection to bring the show to a close.
1
2
3
4
5
6
7
8
9
10
11
12
13
14
15
16
17
18
19
20
21
22
23
24
25
26
27
28
29
30
31
32
33
34
35
36
37
38