The High Jewellery collection is inspired the spiritual pleasure of looking at the changing skies.
Gucci unveils its latest High Jewellery collection, comprising more than 130 pieces, largely one of a kind, and its motifs are divided into four chapters informed by the majestic beauty of the natural world, star-crossed skyscapes, and breath-taking sunsets. Led by the one-and-only Alessandro Michele, the High Jewellery collection is presented at Villa Pallavicino, which is opened for the first time to a private event.
HORTUS DELI-CIARUM — a symphonic Latin name (translates 'Garden of Delights') melodiously describes the High Jewellery collection. The quixotic jewels reflect Alessandro's kaleidoscopic universe, inspired by the mesmerising colours of the changing sky and its shifting hues and constellations.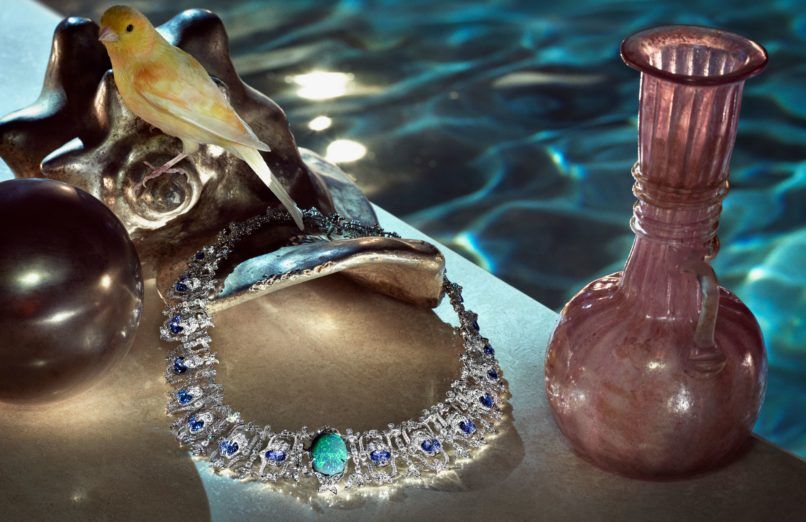 Every piece captures the simple pleasure of looking up, wherever you are in the world. It invites you to take it all in, as you immerse in the spiritual sensation in that moment of wonder. With shapes drawing from symbolic leitmotifs that are unique to him and Gucci's multifarious canon of House iconography, the stunning jewellery pieces are sensuous yet wild. In every piece, there is a certain boldness and fiery intensity that surround the jewels — just like Mother Nature, Gucci's ultimate source of inspiration for the collection.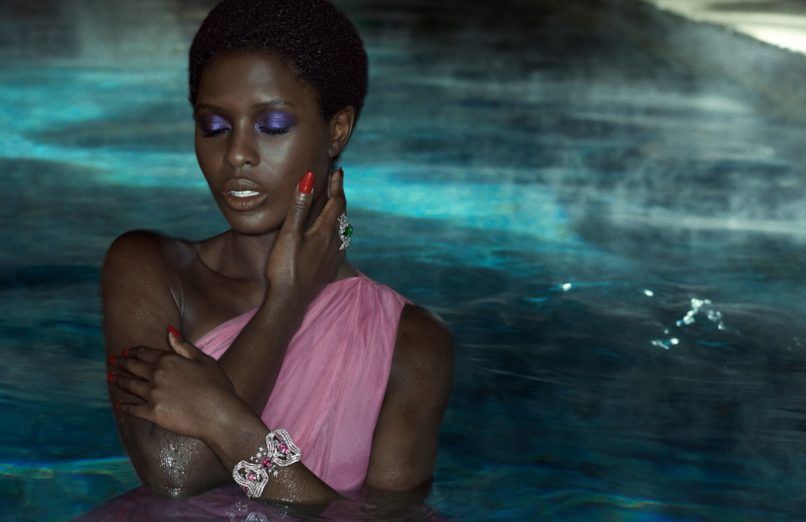 Four Chapters
The first chapter is an ode to the majestic beauty of natural landscapes, highlighting natural features like waterfalls and softly windblown forestry — recreated in miniature, in jewels that are delicate and romantic. Cascades of diamonds resembles the sparkling torrents of the waterfall, while quivering en tremblant Victoriana leaves and stars evoke shooting meteors.
The hypnotic hues of a sunset sky encompass the second chapter — displaying a highly romantic mood with a touch of both. Opals and topazes are juxtaposed alongside spessartite garnets and tourmalines in an ensemble teeming in rich, warm tones. In the third chapter, the romanticism of a rose garden forms the foundation of the most delicate and feminine narrative yet. Divine floral leitmotifs in vibrant colours are patented in some of the most exquisite necklaces with detachable pendants, and a dazzling array of brooches.
The fourth explores the animal kingdom, with mythical beasts and ancient fauna. In a collier-style necklace, a 16.36-carat opal is surrounded by 22 leonine figures, forming a glimmering pride of lions as an expression of strength. The lion head is also one of Alessandro's most cherished house symbols. Each animal is festooned with elements of nature including symbolic flowers, leaves and stars — each coming to life in ornate diamond settings and hidden engravings.
Also included in the collection of singular and striking solitaires, redefined with a maximalist allure, as well as a precious repertoire of bejewelled timepieces.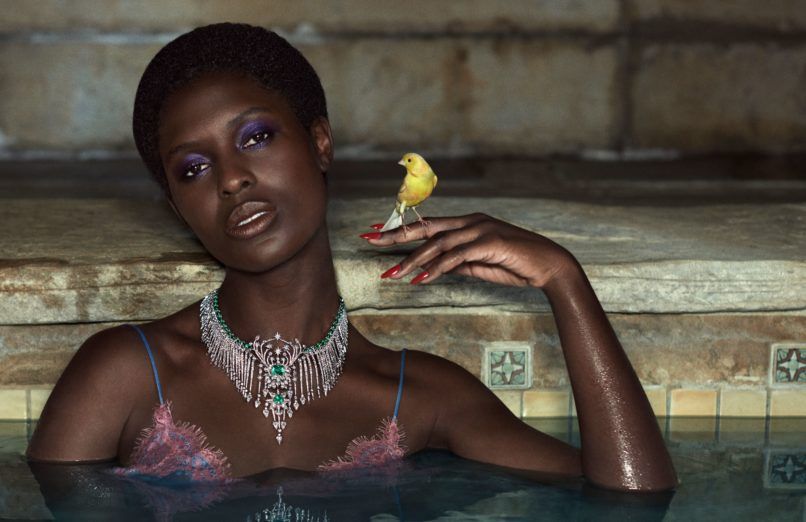 The campaign, shot by Glen Luchford, sees Jodie Turner-Smith dazzle while she takes a midnight dip in her lavish swimming pool accompanied by her brightly coloured pet snake and bird. With the flowers and 'magical beasts', Jodie Turner-Smith acts as a muse in the expression of splendour — expressing the universal beauty of the natural world.