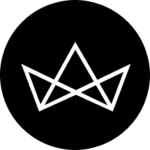 Highlights from MFW Men's Fall/Winter 2020: Salvatore Ferragamo, Fendi, Ermenegildo Zegna, Prada
Luxury fashion brands are making their return to Milan's menswear runway with the likes of Gucci and Salvatore Ferragamo leading the pack — starting the new decade afresh.
The last decade has seen a more blurred line on gender stereotyping in fashion where menswear and womenswear are redefined in overwhelming proportions. Alessandro Michele, Kim Jones and even design legend Karl Lagerfeld drew much of their inspirations for their past collections from archival women's silhouettes and ameliorating them with classic men cuts — creating a new category that's fluid and undefined by gender.
Perhaps its time we stopped experimenting or challenging masculinity and instead, embracing the classic shapes that define men's fashion through the decades. The latest Fall/Winter 2020 feels like a testament to a new start for sartorial artistry as fashion brands up their ante in bringing one of the most stunning set of looks to tantalise the fashion world.
Here are the top highlights from Milan Fashion Week Men's Fall/Winter 2020 runway shows.
Salvatore Ferragamo
Salvatore Ferragamo returned to Milan with a mission — to showcase a new meaning of men's fashion through six paradigms of masculinity. "I want this first Ferragamo show of the new decade to use the language of fashion to ask: what does masculinity look like in 2020? To find answers we began with six 'alpha' male archetypes — Businessman, Biker, Racing Driver, Sailor, Soldier and surfer. Then we fabricated their attire applying traditional Ferragamo artisanship guided by a determinedly non-conformist attitude," creative director Paul Andrew shares. Exploring the freedom in men's fashion, Andrew elevates and rethought the uniform shapes with a mix-but-not-match multitude. Also observing Ferragamo's 'toe to head philosophy, Andrew base his collection upon a foundation of footwear, slipping in bench-made boots as well as large profile biker and army boots featuring a high-flex V-lug inspired by 1949 archival Ferragamo shoe. The Tornabuoni family also expands with a holdall and camera bag, as seen amongst the many leather arm candies on the runway.
Fendi
Silvia Venturini Fendi reimagines the 'traditional' garments with a retro-futuristic flair in the latest Men's Fall/Winter 2020/2021 collection. As part of the brand's exercise in Fendi-fied classicism, the sartorial pieces distil the essence of Fendi craftsmanship with a surprising wardrobe for the modern gentlemen. The silhouettes are a mixture of hard and soft comprising melton wool, heavy twill and flannel with a plush touch of shearling, flocked denim and corduroy suede. Functionality is also highlighted with pragmatic accessories to complement the fall-ready looks. Inside-out constructions are also key to keeping its outerwear relevant to the millennial market. The brand also collaborates with Japanese designer Anrealage on a selection of photochromic outerwear and accessories utilising UV sunlight for colour-changing fabric technology. When exposed to UV sunlight, a white tiger quilting shines a FENDI yellow and a white diamond quilting reveals a new Fendi Code in black.
Ermenegildo Zegna
With a runway set that's made of surplus fabric from Alessandro Sartori last six collections for Ermenegildo Zegna, it is clear that the message of sustainability headlines the label's latest Fall/Winter 2020. Sartori is also known for his precision in proportions, manoeuvring across various expressions of outerwear against suits, two-layer notch lapels and zippered pockets, modified Milanese man's winter coat, box-pleated skirt and voluminous shoulders. Impeccable cuts — expected of the Italian codes — are showcased with an effortless flair. As the looks evolve, silhouettes are more plush with splashes of colourful suedes and shimmering shearling taking over classic shapes. Pieces are also separates, allowing for more versatility and experiments.
Prada
With the "complication of the current time between the world going wrong or going better", as quoted by Mrs Prada herself, the brand treads on a more optimistically uncomplicated look that is easy to consume, elegant yet simple and pieces that are fashion staples of all time. With a play of the equestrian flair, the collection plays with mismatched tailored separates that can be worn multiple ways. Different volumes of jacket transitioning from rural worker style to oversized corduroy silhouettes create that urban style that would ring with modern men today. Colours are also more playful with child-like shades to inject fun, paired with cheeky elements like pocket flaps, onesies and knitted patterns.
(Photography: Filippo Fior / Gorunway.com)