Wimbledon is the most prestigious tennis tournament in the world while also being the oldest. It has been around since 1877 and is just one of four Grand Slams tournaments in the world. For the longest time, Wimbledon was known for its strict dress code with dark green and purple being its traditional colours. However, 2006 saw the first time an outside company being in charge of Wimbledon's clothing. That company was none other than Ralph Lauren.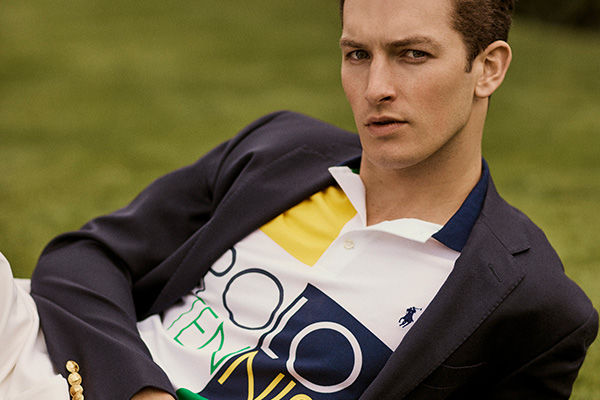 From then on, it has been a whirlwind romance between Wimbledon and Ralph Lauren. We even saw a change in colour schemes as well. Gone is the green clothing for the chair umpire, linesmen, ball boys, and ball girls as Ralph Lauren changes things up with a new navy blue and cream colour palette.
It's now hard to picture a time when the American apparel company did not dress up Wimbledon, although partnership only began around 2006. However, it wasn't a walk in the park for Ralph Lauren to come in and just transform the idea of Wimbledon's strict dress code. Spectators had more freedom but players had the short end of the stick with their attire being strictly all-white. This included every article of clothing from shirts and shorts to dress, caps, socks, shoes — even undergarments.
Thankfully, 2006 rolled around and Ralph Lauren was tasked with overhauling the then current colour palette of Wimbledon and even fought to make navy blue the uniform's primary colour instead. The brand even took to including the original colours of green and purple for the trimmings, ties, and logos. It was, however, the ball boys and girls that struck gold — or more like navy. This gave them a greater sense of identity than just blending into the background. Every year afterwards saw a different design for the many officials around the court while still playing around with the same colour scheme. With the help of Ralph Lauren, Wimbledon has seen a resurgence of sorts with its wardrobe. The brand has managed to turn a simple and practical uniform into something new and exciting, making it a talking point every year when Wimbledon rolls around. This year, Ralph Lauren outdoes itself yet again with a whole new ensemble for Wimbledon. This includes pinstriped navy blazers, wide-leg trousers, and bias-cut skirts for the umpires while ball boys and girls will be dressed in navy, purple, and green uniforms. There is also an off-court collection which features Polo shirts, windbreakers, fleece sweaters, and even tennis whites. All these will be available at the flagship Ralph Lauren store on Regent Street as well as through Ralph Lauren's website.
As Wimbledon draws to a close, its 13-year relationship with Ralph Lauren is more than just apparel these days. The brand's widespread appeal in terms of streetwear and preppy wear is slowly regaining relevancy once again.