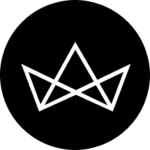 Fashion Obsessions: LeSportSac x Pokémon, local handmade jewellery by Hill to Street, and more
There's something for Pokemon fans, local handmade enthusiasts, and those who are working far too hard at home.
Welcome back to our bi-weekly edition of Fashion Obsessions, where we show you the latest and greatest style releases and news to keep you updated with the times. This week, we're seeing a cute new collaboration between LeSportSac and Pokemon, a very wearable optical collection from Safilo, a sneak peek into Coach's Pre-Fall collection, updates in Swarovski, and more. Come check them out with us below.
LeSportSac collaborates with Pokémon
Pokemon fans, gather around. LeSportSac is unveiling a collaboration with Pokemon featuring two allover prints: the black and white Pikachu Check and a more colourful Pokemon Dot style. These two prints will be featured on classic LeSportSac bags, including the backpacks and crossbody bags. Other than that, the collection will also include three graphic cosmetic bags in Team Pokemon, Electric-Type Friend, and Pikachu Lightning. There's also a super cute Leah Crossbody Set featuring three Poke balls accompanied by a Pokemon in the included pouch, and the Monster Ball Wristlet that's bound to be a sellout. The collection drops online and in-stores beginning in June 2020.
Safilo introduces its 2020 optical collection
With more time spent at home now, you're probably not using your stash of contact lenses. If you're relying on optical glasses more now, it's probably time to upgrade to something that's not only lightweight but also stylish. Safilo's latest 2020 optical collection is an idea you can consider, especially since the collection's lightweight styles feature a new Extra-Light Hinge. This is essentially an integrated tubular hinge that is not only minimally aesthetic but also boasts an extremely lightweight outcome for added comfort. Now you can wear your glasses for long periods of time.
Coach's Pre-Fall collection is all about outdoorsy nostalgia
If you can't go to the outdoors, then bring the outdoors to you. Embodying that vision is Coach's Pre-Fall 2020 collection, where the great outdoors is imagined in the heart of the city. Think retro sports, camping gear, and geeky chic bundled into one nostalgic collection. There's chunky socks, trail sandals, ponchos, windbreakers, monogrammed bags with Coach's signature turn-lock details and high-quality leather finishings, and more; it's going to be a collection to covet.
Giovanna Engelbert is appointed as Swarovski Creative Director
For the first time, Swarovski will be employing a company-wide Creative Director and it's none other than the stylish and iconic Giovanna Battaglia Engelbert. "For decades, Swarovski has been illuminating the world of fashion, design, entertainment, in general, the whole creative industry," said Engelbert. "I am thrilled to be leading the creative vision of a cultural powerhouse like Swarovski in the future."
In her new role, she will be overseeing the full creative direction of Swarovski and reimagining the product portfolio across all divisions. The first products by Engelbert will be showcased in the Spring/Summer 2021 collection, and we absolutely cannot wait.
Hill to Street by Hui, a locally made collection that's street-style friendly
For the uninitiated, Hill to Street is a Malaysia jewellery boutique that specialises in handmade silver jewellery. The brand recently launched a new collection: Hill to Street by Hui that aims to elevate one's outfit with these statement silver jewellery pieces. Designed and handmade by Hui herself, these pure silver or sterling silver 925 pieces are bold, inspired by the beauty of nature and tribal jewellery. View the full collection here.