Nerdunit is back with a collaboration worth having on display in your home for a lifetime.
When founder and designer of streetwear brand Nerdunit, Ronald Chew, announced his second collaboration with internationally renowned Japanese toy company, MEDICOM TOY – we were curious to dig for more. As a Japanese brand specialising in collectable toys and figurines, like BE@RBRICK, it's obvious how important this collaboration meant, especially with Bardox, a local beauty detox meal company, also onboard for the first time.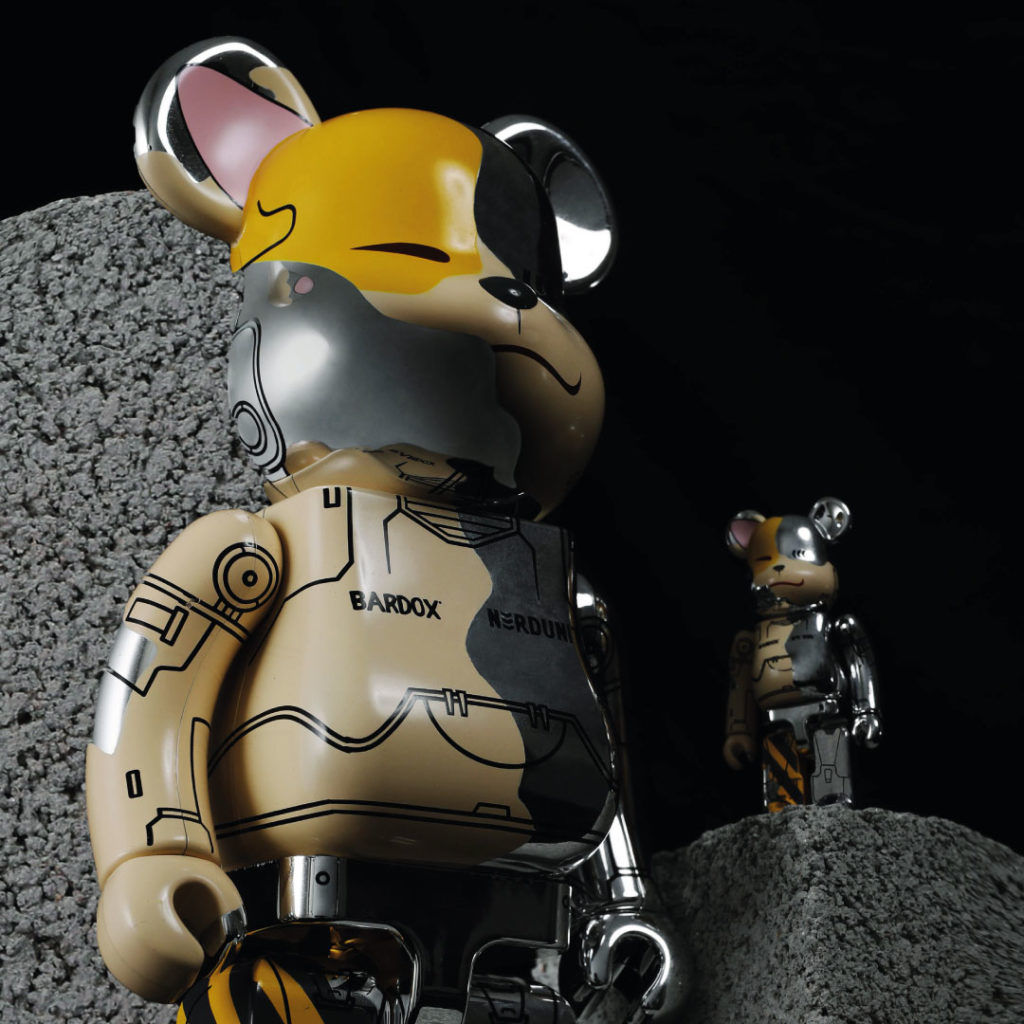 "Why Bardox? I've received tons of questions about this collaboration, simply because we represent the same beliefs. As Malaysian start-ups, we want to prove to the world what Malaysian brands are capable of. This collaboration is not about a collectable, but a message to healthier living. The world had enough of the negativity. It's time to live a better life with no hate."

– Ronald Chew
Take a closer look, and you'll notice the BE@RBRICK figurine resembles a space-age and robot-cat hybrid, an ode to the futuristic persona. To represent the colours of the brands' identities, these figurines are decked in sleek mustard yellow and chrome tones. The final results are unique figurines that deserve an exceptional spot in your home.
"It feels amazing to work with Medicom Toy on our second BE@RBRICK. This is not just a toy/figurine, but a culture that we loved since we were kids. It's just amazing to be able to work on something I love and looked up to since young. I've always tried to put my effort and part in the street culture scene. To open more doors for Malaysian designers and prove to the world, we Malaysians, as designers, can produce products that can compete in the international market."

– Ronald Chew
The figurine comes in the classic 100% and 400% BE@RBRICK sizes. The BE@RBRICK x NERDUNIT x BARDOX collaboration will be available online on 26 June 2021. 
All images credit: Nerdunit