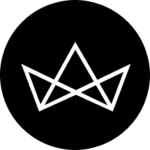 Here's what the Netflix show 'Worn Stories' taught us about‌ ‌fashion‌ ‌and‌ ‌human‌ ‌relationships‌
It's all about discovering your impact with the clothes you wear everyday.
In every closet, there is an item of clothing you hold on to dearly. It could be the one your departed grandmother sewed for you, one that you wore on the day you met your partner, an outfit that made you famous on television or one that established your love for a game. The stories and plenty, and Netflix's new docuseries Worn Stories captures them and what clothing means to human lives and relationships.
Based on the book with the same name by Emily Spivack, the show Worn Stories has been created by Jenji Kohan & Morgan Neville and is a poignant collection of personal stories and the impact of clothing on our lives. "So much about who we are is stitched into fabrics we wear everyday," reads the narrator and it is with this ideology we note down our learning from watching this anthropology of human relationship to clothing.
‌
Clothing‌ ‌inhibits‌ ‌humans‌ ‌ ‌
We‌ ‌all‌ ‌talk‌ ‌about‌ ‌body‌ ‌positivity,‌ ‌being‌ ‌comfortable‌ ‌in‌ ‌our‌ ‌own‌ ‌skin‌ ‌and‌ ‌wearing‌ ‌clothes‌ ‌we‌ ‌like‌ ‌irrespective‌ ‌of‌ ‌our‌ ‌body‌ ‌shape‌ ‌or‌ ‌size.‌ ‌But‌ ‌what‌ ‌happens‌ ‌when‌ ‌you‌ ‌actually‌ ‌let‌ ‌go‌ ‌of‌ ‌the‌ ‌social‌ ‌construct‌ ‌of‌ ‌clothing‌ ‌and‌ ‌start‌ ‌living‌ ‌as‌ ‌a‌ ‌nudist.‌ ‌Worn‌ ‌Stories'‌ ‌episode‌ ‌Community‌ ‌talks‌ ‌about‌ ‌a‌ ‌nudist‌ ‌community‌ ‌in‌ ‌America‌ ‌and‌ ‌how‌ ‌freeing‌ ‌it‌ ‌is‌ ‌to‌ ‌simply‌ ‌walk‌ ‌around‌ ‌naked.‌ ‌ ‌
‌
Human‌ ‌loss‌ ‌is‌ ‌often‌ ‌associated‌ ‌with‌ ‌clothes‌ ‌
The‌ ‌dress‌ ‌you‌ ‌wore‌ ‌to‌ ‌the‌ ‌wake‌ ‌of‌ ‌a‌ ‌beloved‌ ‌grandmother,‌ ‌an‌ ‌airbrushed‌ ‌t-shirt‌ ‌created‌ ‌to‌ ‌commemorate‌ ‌the‌ murder ‌of‌ ‌a‌ ‌son‌ ‌and‌ ‌a‌ ‌tie‌ ‌that‌ ‌survived‌ ‌even‌ ‌when‌ ‌the‌ ‌house‌ ‌didn't‌ ‌in‌ ‌a‌ ‌hurricane.‌ ‌We‌ ‌often‌ ‌remember‌ ‌loss‌ ‌by‌ ‌clothing‌ ‌items‌ worn/gifted‌ ‌by‌ ‌the‌ ‌departed‌ ‌or‌ ‌at‌ ‌the‌ ‌time‌ ‌of‌ ‌a‌ ‌great‌ ‌loss.‌ ‌The‌ ‌clothes‌ ‌symbolise‌ ‌the‌ ‌loss‌ ‌and‌ ‌often‌ ‌are‌ ‌associated‌ ‌with‌ ‌a‌ ‌new‌ dawn.‌ ‌ ‌
‌
Clothing‌ ‌as a form of expression
In‌ ‌prison‌ ‌everyone‌ ‌dresses‌ ‌the‌ ‌same,‌ ‌and‌ ‌the‌ ‌moment‌ ‌you‌ ‌step‌ ‌outside‌ ‌clothing‌ ‌helps you form a new identity as well as become a mode for people‌ ‌to‌ ‌judge‌ ‌or‌ ‌accept‌ ‌you‌ ‌in‌ ‌society.‌ ‌Clothing‌ ‌is‌ ‌also‌ ‌a‌ ‌way‌ ‌for‌ ‌the‌ ‌LGBTQ‌ ‌communities‌ ‌to‌ ‌express‌ ‌themselves.‌ ‌Whether you see clothing as a form of exhibitionism like the Club Kid movement in New York in the 90s where tighter, wilder clothing was seen as a form of expression or simply or simply as a rebellion against societal norms, it is a powerful tool.
Clothing leaves an impact on young minds
An eleven year old talks about non-binary clothing choices, a muslim immigrant about how the football pants negated his cultural differences as a child and a United States House of Representatives leader with an affinity for grand hats she picked from her grandmother. The show, Worn Stories takes into account the impact of clothing right from a young age and how it leads to change.
Uniforms serve a greater purpose
Uniforms are often seen as an item that stifles creative expression is also one that allows you to serve your purpose and achieve things without having to worry about 'what to wear'. Uniforms also translate into respect for the person wearing them as an expert in their field.
This story first appeared on Lifestyle Asia India