Some mornings look a lot like this: You wake up, have a quick scroll through social media, and see something that plunges you into a 7am existential crisis wondering, "What exactly have we become?" There are mornings where it's national catastrophes, then there are others where weird trends make you question if devolution is a thing (ecosexuals, anyone?). Once in a while, it's a paper bag.
To be more specific, it's a Balenciaga paper bag, and it costs RM4,850. It begs the question though — are we even surprised anymore?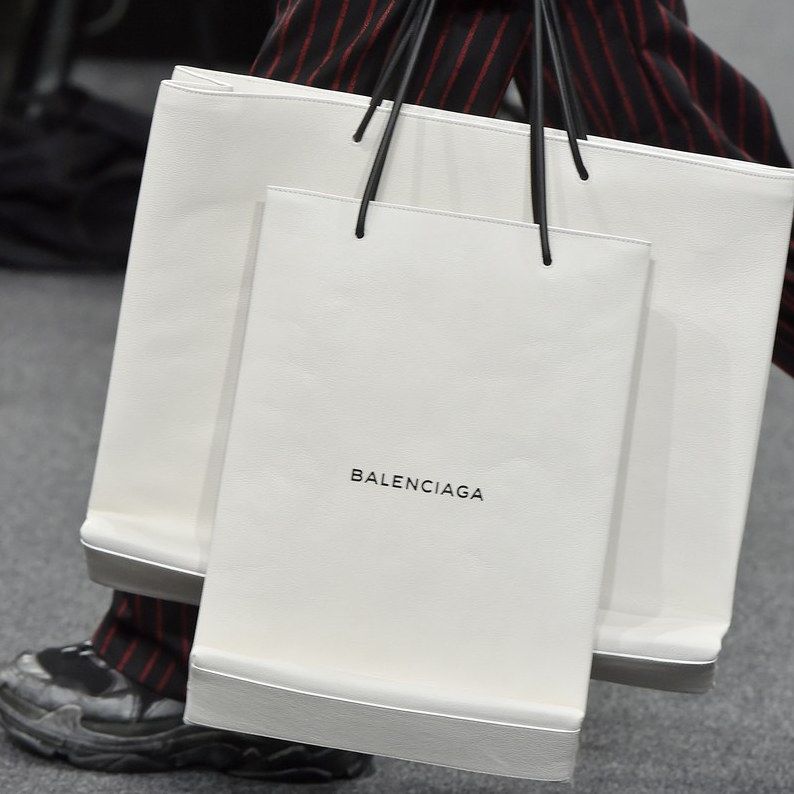 Under Demna Gvasalia's seemingly-endless reign, popular fashion has become an ironic beast, and people are eating it up. This is the man who sold a DHL T-shirt for RM1,020 under his primary label, Vetements.
With Balenciaga, he's put out the pasar malam-esque Bazaar tote, the duvet-storage lookalike Blanket Bag XL, and the Ikea Frakta shopping bag dupe. Each season, it just gets wilder, and more Warholian. Gvasalia came into Balenciaga guns ablazing. He definitely isn't one to stick with tradition. Blurring the boundaries between high and low cultures were his schtick even before entering the storied French fashion house. As part of the label's takeover with online retailer Colette, Gvasalia really took meta-fashion to the next level with a recreation of Balenciaga's signature white shopping bag in calfskin leather. Is it très postmodern? Are we lesser beings if we just don't get it? Nonetheless, it sold out real quick. Guess this is what we have to become accustomed to seeing at the all the upcoming street style snaps for fashion week. If you're sad you missed the first release of the paper bag, Colette has a mailing list to notify you for any upcoming restock.
The next time, though, we're expecting a Balenciaga plastic bag. Hey, Gvasalia, go big, or go home.