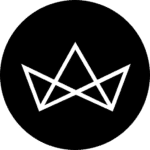 Splurge: This RM21,000 Alexander Wang x Judith Leiber clutch is for keeping your "dolla dolla bill, y'all"
If you've been closely watching the recent Spring/Summer 2018 runway collections, you might have noticed something particularly sparkly during Alexander Wang's Spring/Summer 2018 runway in Brooklyn. That sparkly thing was in fact, the Alexander Wang x Judith Leiber limited-edition minaudière.
Later at the #WangFest party, it was announced that he was indeed, collaborating with the handbag designer Judith Leiber, most known for her collection of crystal-encrusted minaudière in the cutest and most unusual designs, like this unicorn clutch and a forbidden apple.
For the collaboration, only one design will be made and it comes in the shape of a US$100 roll of cash, encrusted in Swarovski crystals. In true Wang irony, the clutch is clasped together with an industrial rubber band (a nod to the high-low trend) and you can sling it with a chain shoulder strap.
This roll of cash will cost you a pretty dime at US$4,995, yet you will be surprised (or not?) to find out that it's actually one of the more affordable novelty Judith Leiber minaudières. This particular clutch has over 10,263 Swarovski crystals encrusted on it and takes an artisan a little over one week to bead. That's fine craftsmanship right there.
While you won't be able to get the Alexander Wang Spring/Summer 2018 collection anytime soon, be glad to know that this collaboration is actually for the Holiday 2017 season and will be available in limited quantities. You'll be able to purchase it at Alexander Wang New York and London stores, Saks Fifth Avenue, and alexanderwang.com come November — be sure to mark your dates.