The Grammy Awards has always been the pinnacle of the music industry. Every year, all your favourite songs will be put up for nomination in order to win the golden gramophone award, hence the name. However, the past few years have not been kind to the Grammy Awards.
Numerous boycotts and accusations against the Recording Academy have put itself in unfavourable terms with many recording artists, most of which happen to be black. Racist accusations have been at the forefront of the drama that surrounds the Grammy Awards as well as the preference of male recording artists over females.
However, that is a conversation for another time.
Hosted by Alicia Keys, the 15-time Grammy winner took to the stage of the 61st Grammy Awards, which saw the likes of Childish Gambino (Donald Glover) and Kacey Musgraves taking home the most awards with four each. Pulitzer Prize winner Kendrick Lamar was also the talk of the awards, earning himself eight nominations in total. This was followed up by fellow rap/R&B artist Drake with seven nominations.
While the Grammys are not known for its glitz and glamour of the red carpet, this year came with a change of outfits. Gone were the days of skimpy, skin-tight outfits revealing plenty of skin and in its place, sleek and tailored-clothing with a touch of modesty. This is usually something one can spot at the Oscars or the Golden Globes, definitely not at the Grammys. Here are 20 of our favourite looks to have walked the red carpet, which could rival future Grammy Awards red carpets in the future.
1
Bebe Rexha
Appearing with two nominations at the Grammys, Bebe Rexha made herself known to the world in more ways than one through her fiery red Monsoori gown and Hearts on Fire jewellery.
2
Jon Batiste
Looking like he came straight out of a Lookbook shoot, Jon Batiste rolled up in an all-Coach ensemble, which includes the Spring 2019 band jacket in blue, a black turtleneck, moto pants, and Chelsea boots.
3
James Blake and Jameela Jamil
The couple made their way onto the red carpet with James Blake sporting a casual jacket from Haider Ackermann while his partner, The Good Place actress Jameela Jamil came with a scarlet red J. Mendel gown.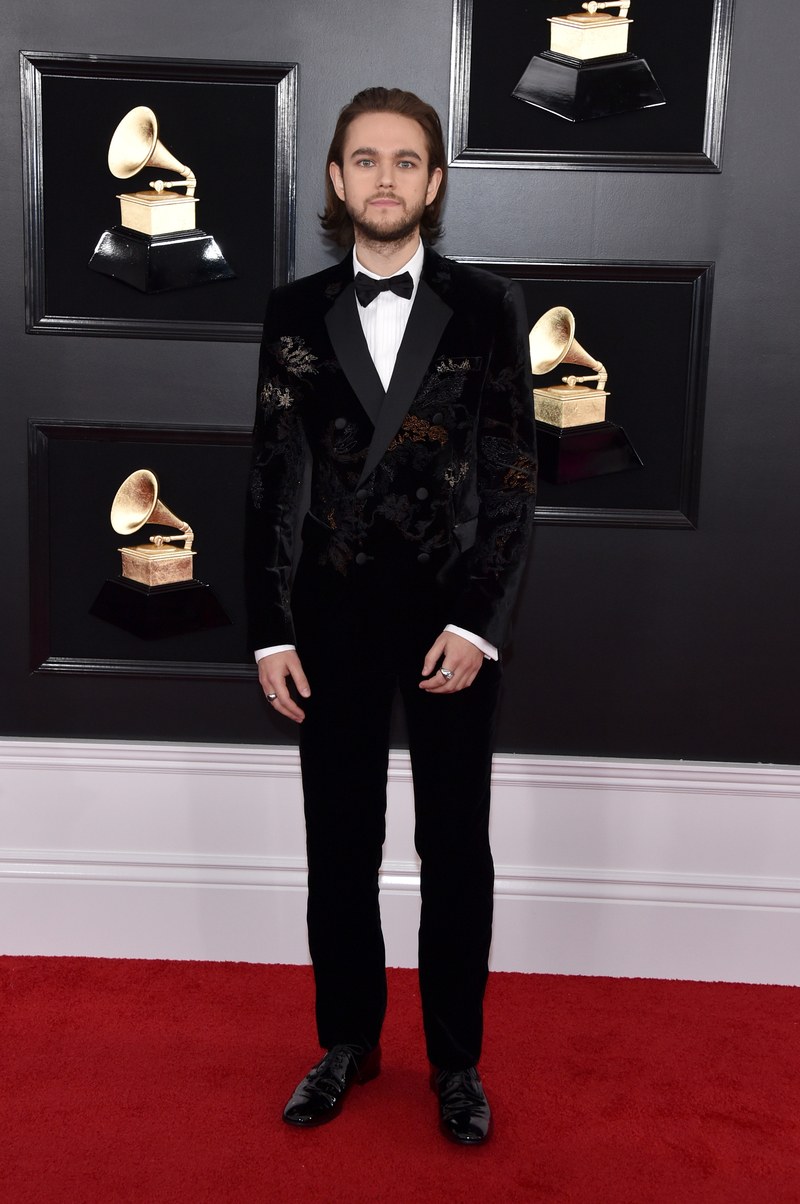 4
Zedd
The Russian-German record producer decided to one-up the many male musicians at the Grammys in a black velvet embroidered suit by Emporio Armani.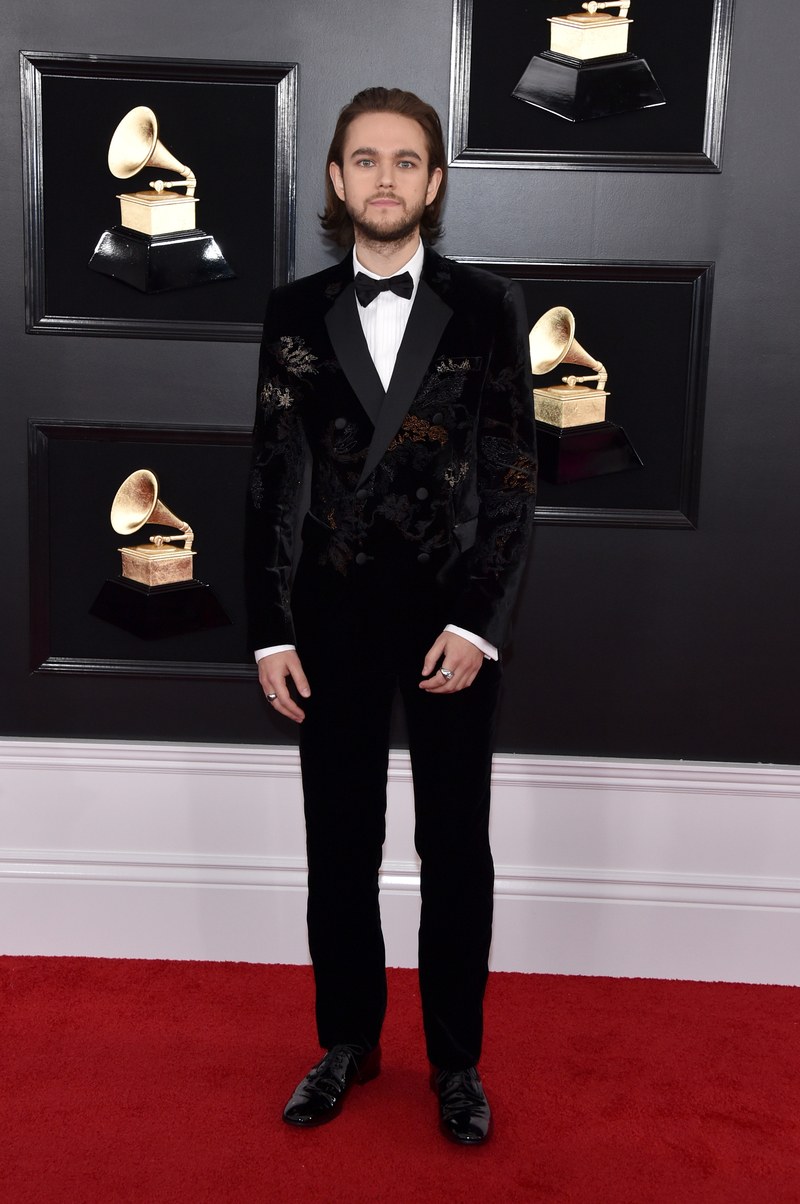 5
Camila Cabello
The two-time nominee may have walked home empty-handed but she sure did leave a lasting impression on the red carpet with a sparkling magenta long-sleeve gown from Armani Prive.
6
H.E.R
If winning two Grammys wasn't enough, H.E.R rocked the red carpet in a custom Coach embellished purple jumpsuit to go along with the Judith Leiber Couture bag.
7
Charlie Puth
Charlie Puth took to the red carpet in a brown two-piece suit as well as a matching red shirt underneath by Prada.
8
Miley Cyrus
Mliey Cyrus has been known to appear in outrageous outfits throughout the years at the Grammys but she decided to tone it down this year with a black pantsuit from Mugler as well as a plunging neckline to boot.
9
Kacey Musgraves
Sharing the top honours of four awards each, Kacey Musgraves took to the red carpet in a nude tulle Valentino Couture gown with a red belt, drawing inspiration from her Golden Hour album cover.
10
Dua Lipa
The Best New Artist and Best Dance Recording artist was kitted out in a silver sequinned gown with a flowing train by Versace. She also wore another Versace gown on stage later that night, which was eerily similar to the dress worn by Liz Hurley back in 1994.
11
Travis Scott and Kylie Jenner
The Astroworld artist known as Travis Scott was clad in Saint Laurent while his wife, Kylie Jenner took to the red carpet in a pink Balmain piece, Jimmy Choo heels, and Lorraine Schwartz jewellery.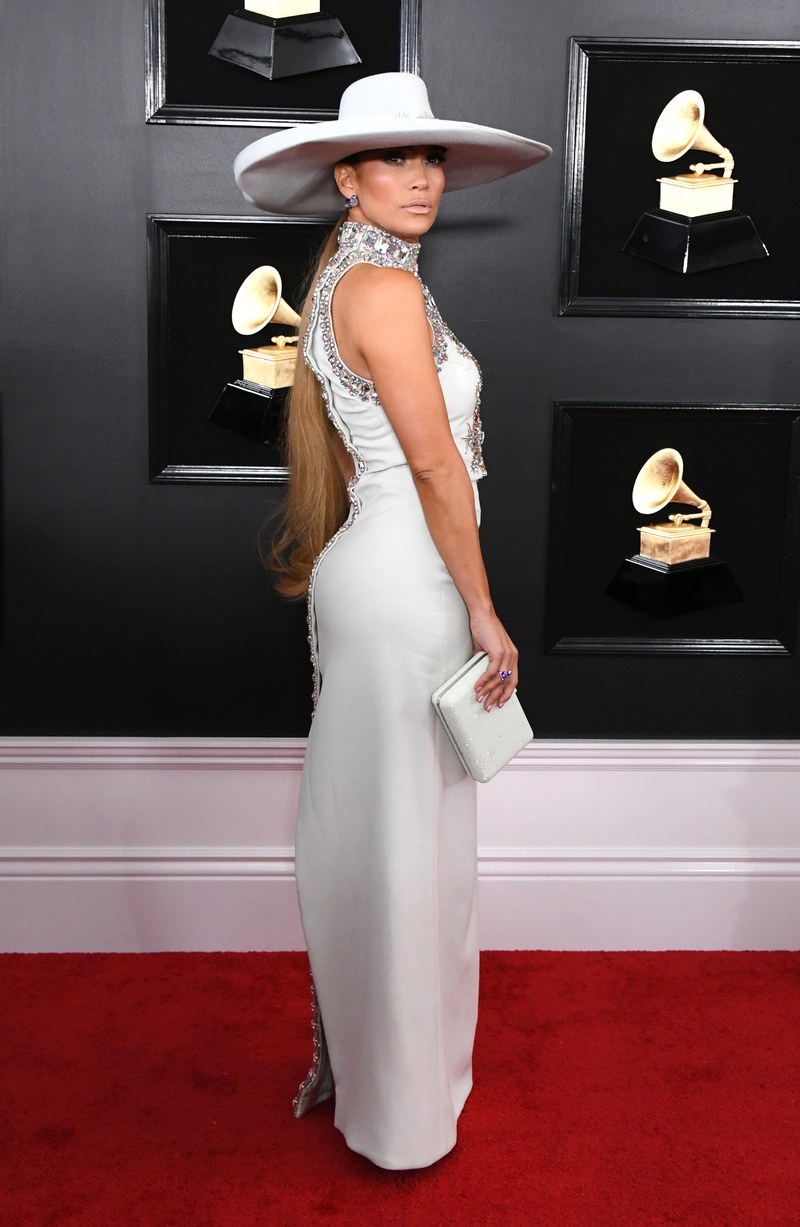 12
Jennifer Lopez
J.Lo is considered to be one of the OGs at the Grammy Awards red carpet, she showed once again why she's considered one of the queens of the industry with an all-white ensemble from Ralph & Russo, topped with a Judith Leiber Couture bag.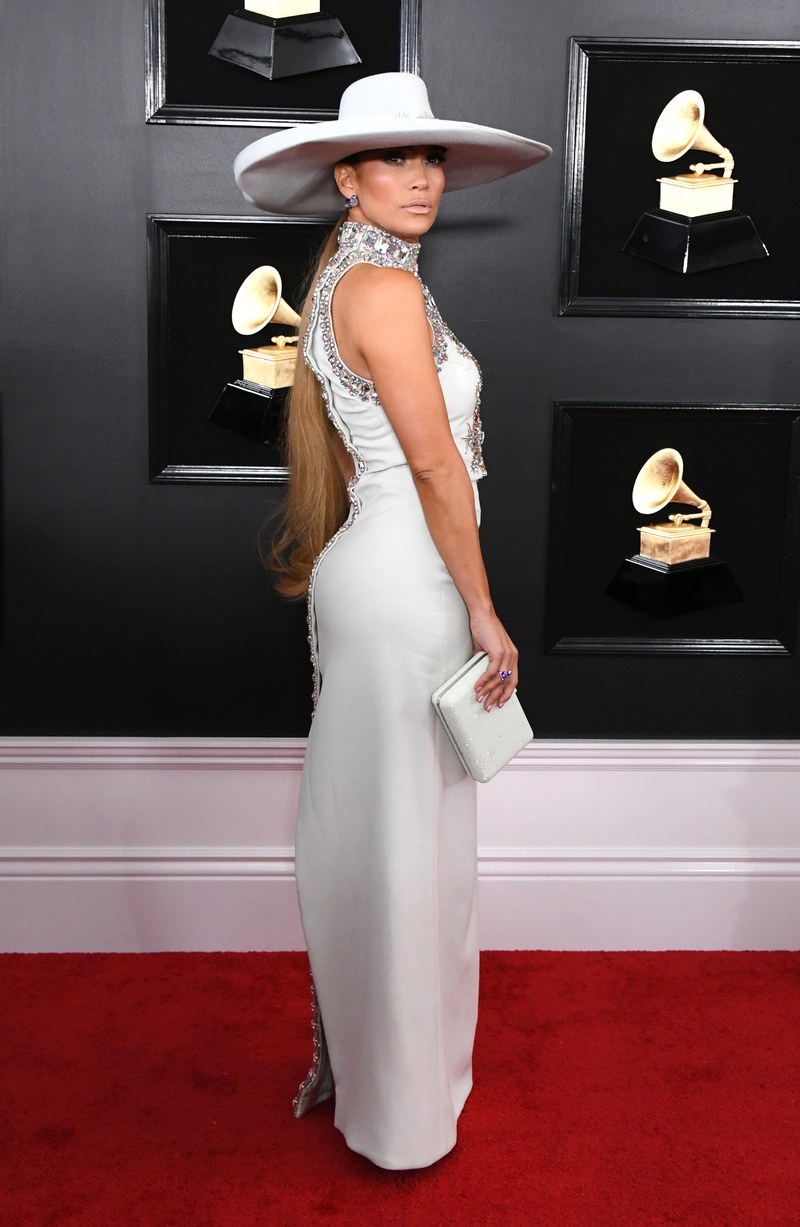 13
Janelle Monae
The two-time Grammy nominee graced the red carpet in a Jean Paul Gaultier piece paired with Tiffany & Co. jewellery.
14
Lady Gaga
The 'A Star is Born' actress showed up at the runway with a sleek and sheer Celine dress by Hedi Slimane, accompanied by jewellery from Tiffany & Co.
15
Cardi B
The winner of the Best Rap Album for her work on Invasion of Privacy, Cardi B strolled onto the red carpet in a vintage 1995 couture dress designed by Thierry Mugler and pearls from Gismondi1754 jewellery.