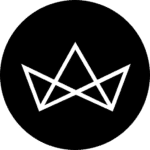 From Balenciaga to Alexander McQueen, these are the virtual fashion exhibitions happening right now
Skip the queue and hours in the plane — you can head straight to these virtual fashion exhibitions in just one click.
Back in 2017, the sell-out 'Christian Dior: Designer of Dreams' exhibition at Musee des Arts Decoratifs in Paris drew overwhelming international buzz with visitors beelining along the pavements outside the museum everyday for over six months. Two-hour long queues didn't matter because the exhibition was to die for. And walking from one section to another evoked a magnifying euphoria that was utterly indescribable with words.
In unprecedented times like what we are experiencing today, exhibitions are now opting to go digital thanks to the help of virtual reality. It was not too long ago that Google started bringing these experiences through its Arts and Culture platform with the exposition of Vermeer's paintings. Working with major museums across the world, the platform now hosts a bounty of exhibitions from architecture and art history to pop culture and all things fashion.
Furthermore, the pandemic has tremendously changed how the fashion industry operates. Runway shows and fashion weeks are going fully digital, while the rise of e-commerce for many fashion brands are becoming prevalent in current times — indicating a pragmatic shift to digital platforms. In the 'new norm', consuming fashion is going to be a bizarrely new experience but if you're thinking of ways to embrace fashion in the light of social-distancing, here are six virtual fashion exhibitions you can enjoy from home in just one click.
(Featured image: Hitchcock Directing (1951) by Gjon Mili)
Jump To / Table of Contents