Ready to begin your shopping spree? Click next to see what we have in store for you.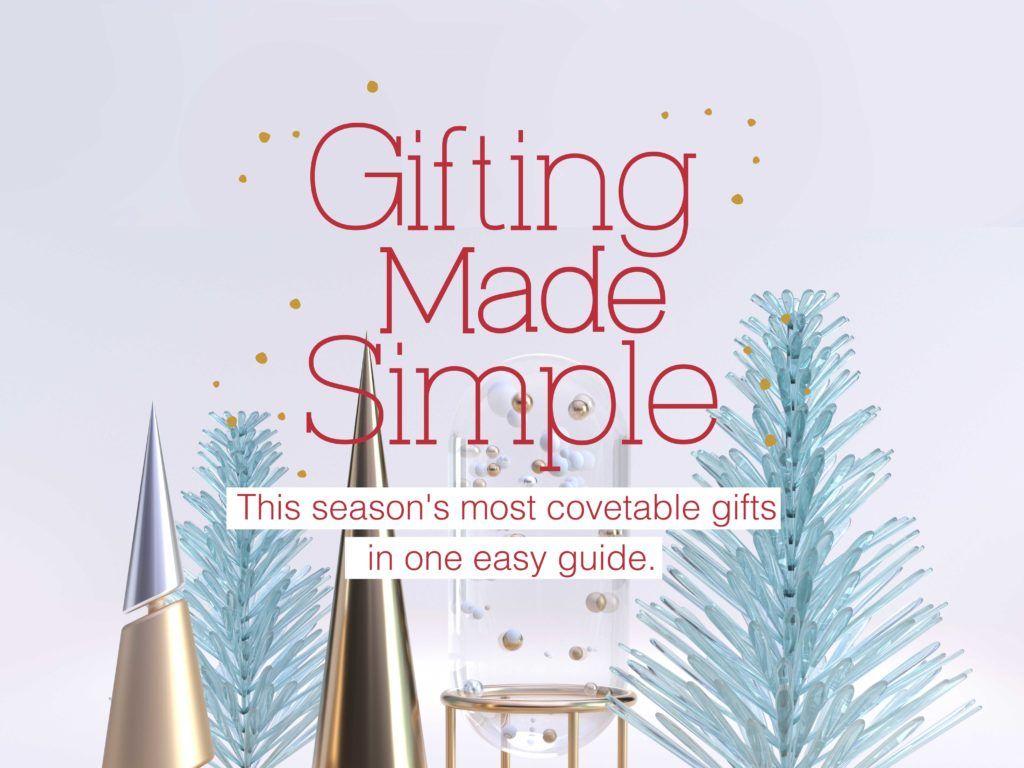 For the man who wants to make a good impression at work.
Clockwise from top: Briefcase, flat cardholder, wallet, and large clutch by Braun Büffel's Big Money collection.
For the practical woman with a playful streak.
From left: Ophelia medium top handle bag, Ophelia small crossbody bag, and Ophelia zip around long wallet by Braun Büffel.
For those who are bold enough to pull off a riot of colours.
From left: Extra-fine wool pullover with Motorbike multicolour logo intarsia; cotton fleece joggers with Roman Double Question Mark logo print; oversized knitted dress with multicoloured heart jacquard embroidery; and logo decorated with rhinestones by Love Moschino. For those with a penchant for cute stuff.
From left: Wool and angora short dress with Teddy Bear clock logo; clock-shaped handbag in lamé faux leather with Teddy Bear clock logo; technical hooded sweatshirt with packaging print embroidered with beads; and technical fleece joggers with packaging print embroidered with beads by Love Moschino. For the girl who can never have enough bags.
From left: Crossbody S Toni Roccia in goat leather with Kigali print; small crossbody bag in smooth leather with embossed crocodile pattern; and mini crossbody bag in smooth soft leather with detachable metal strap by Furla.
For the man who appreciates timeless elegance and traditional craftsmanship.
Clockwise from top: Gancini moccasin with tassels, Gancini document holder, and adjustable Gancini belt by Salvatore Ferragamo. Moccasins in smooth calfskin nappa leather in a tapered profile decorated with tonal tassels held by a metallic Gancini.
RM3,290
Buy now
For the cool guy who keeps it simple and still looks good.
From left: Supima cotton crew neck T-shirt; slim fit jeans; and men's pocketable parka by Uniqlo.
For the woman who appreciates essentials that enhance her everyday life.
From left: Women's ultra stretch denim leggings; 2-way stole; and ribbed crew neck T-shirt by Uniqlo.
For the stylish and elegant woman who loves a touch of luxury.
Clockwise from top: Flap bag with Gancini clasp; Vara bow pump shoes; and Ferragamo Judy pumps by Salvatore Ferragamo.
For someone who believes in the power of flowers.
From left: The Wimbourne Ditsy leather bag in navy; The Wimbourne Ditsy leather bag in metallic gold, and Wimbourne Ditsy leather cardholder by Cath Kidston.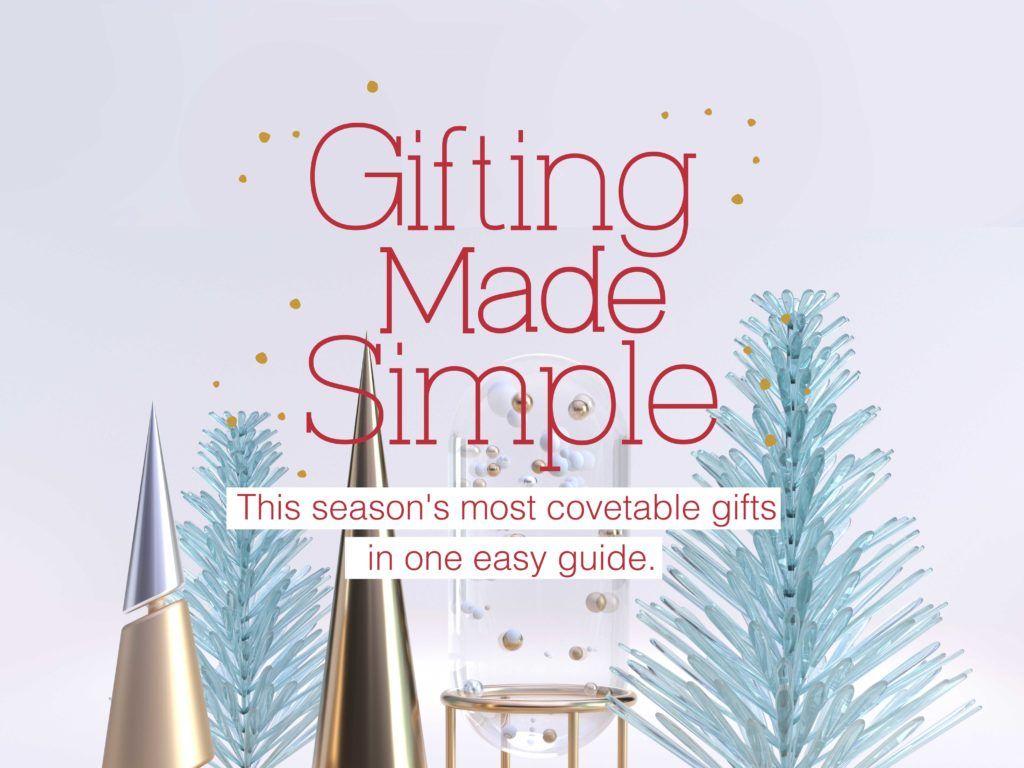 You've finished this slideshow
Shop all looks
Back to article
Before we usher in the new year, there's one last thing to do -- show your gratitude to loved ones and those who matter most. Whether it's someone important in your life or a colleague who has help you out tremendously throughout the year, there's always
a gift for everyone
. But you don't have to be scrambling to search for the perfect present as we've put together the ultimate gifting guide for the upcoming festive season. Here's a list of thoughtful gifts that will ensure everyone receives a surprise during this
special time of the year
.
Photography: Xerxes Lee @ Awesome Images Photography
Art Direction / Styling / Digital Imaging: Andrew Xuan Salvatore Ferragamo Gift Guide Furla Moschino Christmas Gift Ideas Uniqlo Braun Buffel Cath Kidston Martin has a bent for history and food culture, especially of the Peranakan heritage. Since the pandemic, he finds joy in plant parenting and continues to expand his collection of Philodendrons, Anthuriums, and Syngoniums. On his free time, he finds time scouring through the latest cafes in search for the best croissant in the city.
---