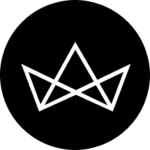 Zalora teams up with Vestiaire Collective to bring sustainable, pre-owned designer items to Asia
Pre-loved and vintage designer goods are key to shaping a healthy and sustainable fashion cycle.
One of the key points of practising sustainable fashion is by buying pre-owned and vintage goods, ensuring that that the cycle lives on. Previously, Vestiaire Collective launched a Wardrobe Reality Check Challenge to mark the 50th anniversary of Earth Day, but you can continue keeping in mind your sustainable fashion choices thanks to the new partnership between Zalora and Vestiaire Collective.
For the uninitiated, Vestiaire Collective is a global leading community-driven platform for desirable pre-owned fashion. While there's no shortage of that in Malaysia, not many platforms can boast that they have a team of experts conducting two rounds of checks to ensure the authenticity and quality of its products. It's easy to let authenticity slip under the radar, especially with the amazing handiwork of knockoffs out there.
With Zalora being the official platform in Asia for Vestiaire Collective, this points us in the direction of more accessible, sustainable fashion. After all, the brand is Southeast Asia's leading e-commerce fashion platform. "Zalora is committed to promoting sustainability in the region and is determined to shape a sustainable fashion ecosystem," said Zalora CEO Gunjan Soni. "Companies now need to work together to evolve from just reducing the impact to making a positive impact. Our partnership with Vestiaire Collective effectively expands our Pre-Loved category, offering more choices to our Zalora shoppers and giving them a chance to partake in joining the circular fashion movement."
Vestiaire Collective's collection is available under Zalora's Pre-Loved category, which you can find here.