It's not about getting the biggest diamond in the store anymore.
"It has to be worth at least three months' of your salary."
"You can't go below a minimum of 1.5 carats."
These are just a few of the outdated commentaries when it comes to buying an engagement ring. In our age of sustainability, we've gone beyond just looking for the biggest rock to put on your fiancée's finger and learning more about the 4C's (that's cut, carat, clarity, and colour for you).
But here was one fact that surprised us: men are generally more knowledgeable in jewellery compared to women. According to founder and Managing Director of ZCOVA Low Ziwei, "For the ladies, knowledge on jewellery and diamonds are not their main priority when they enter the workforce. As for the men, they'll have the idea of proposing, which leads them to learning and gaining more knowledge about diamonds. Plus, it's something of a high value, so men will definitely do their research before purchasing".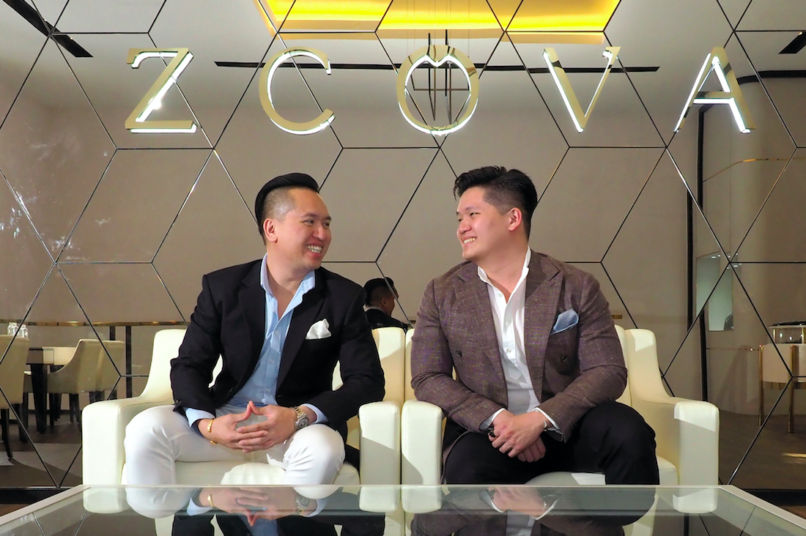 At ZCOVA, the company doesn't just sell diamonds and jewellery but also education. Its range of guaranteed brilliant diamonds comes with dual certificates from GIA & GemEx, making it the only brand in Malaysia and Singapore that offers both. Customers are able to view them on the website which even provides zooming features (10X magnification and 360° videos) so they are able to see the diamonds closer than the naked eye.
"What people usually care about is the size and how shiny the diamond is. Don't concentrate on just looking for one that has the highest clarity and colour." he added.
"Many Malaysians would opt for the 0.5 carat, E VS2 with triple excellent cut. This would usually cost under RM8,000. Round-shaped diamonds are the most common types but for me personally, I like Asscher, teardrop and oval-shaped diamonds".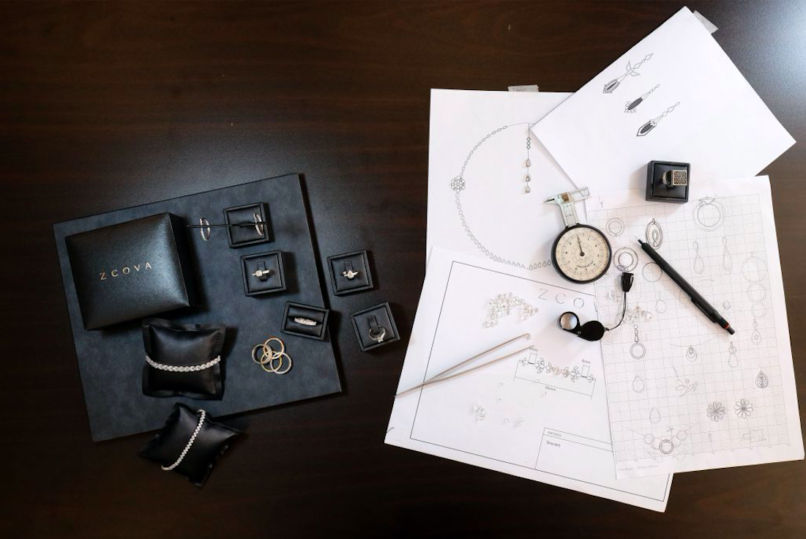 Here are more tips from Low on how you can get the right engagement ring for your future wife.
1. Set your 4Cs
Prioritising your cut, carat, clarity and colour will definitely help out in your search for the perfect engagement ring.
Many tend to mistake cut as the shape of the diamond but really, it's the shine factor. The better the cut, the shinier the diamond. Carat is explanatory – the size and weight of the diamond are measured by carats. Tiny black spots, white flecks and lines are naturally-occurring in stones. It's not something we can control but that's how we judge its clarity. The lesser the 'imperfections', the more valuable the diamond is. Diamonds come in all shapes, sizes and shades. Colour is graded on a scale from D to Z, with D being no colour and Z which has a yellow tinge. Low suggests going for ones that are graded G, F or H, as these are more common and easier on the wallet.
"Set your 4 Cs priority right, then choosing a diamond will be an easy task. First should be the carat, followed by the cut and then the colour, lastly is clarity."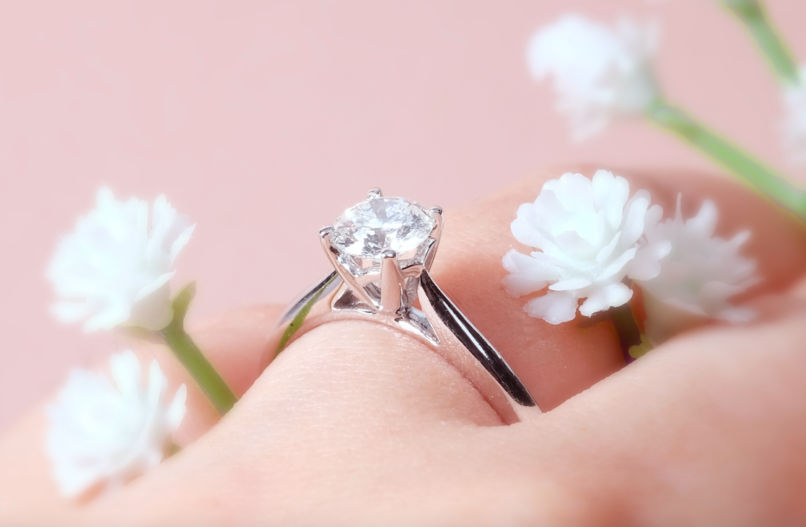 2. Know your budget
We know you want to present your fiancée with the best engagement ring in the store, but unfortunately, it comes with a price. This is one mistake many couples make – spending too much money on their engagement or wedding instead of on their household. "You need to be comfortable with your budget. Spend the 'extra' money on your honeymoon instead, which will make your wife happier," advises Low.
3. Don't follow trends
It's called a trend for a reason. Valuable assets such as these should not be purchased according to what's trendy, or what everyone tells you to get. Instead, ask the staff for purchasing tips. Low suggests getting an oval-shaped diamond instead of a regular round one as an oval shape gives the illusion of a bigger diamond and carat.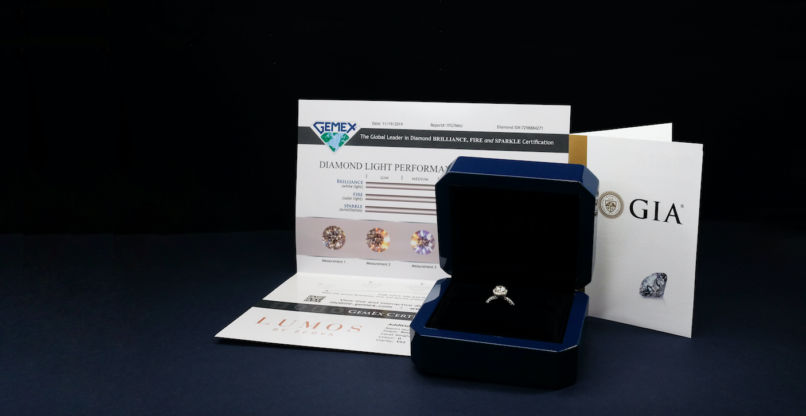 4. Find out where your diamond is from
Making sure your diamond is GIA-certified is extremely crucial. Each should come with a personalised certificate. "One of the biggest misconceptions is that people believe different retailers carry different sets of diamonds, even though they are all GIA-certified." All GIA-certified diamonds are equal — but depending on the store or brand that carries them, they may set the prices higher than normal. "This is why ZCOVA offers a price match guarantee service. If you were to find one diamond that priced lower than ours, let us know and we will price match it", he added.
(All Photos: ZCOVA)