Make this Van Cleef & Arpels collection your lucky charm this spring.
Nary an Alhambra four-leaf clover in sight, Van Cleef & Arpels' latest Lucky Spring collection takes on an entirely fresh muse — quite literally.
Springtime. The season of renewal. Growth. Florals. There's a myriad of inspirations and a world of interpretations depending on who you're asking. At Van Cleef & Arpels, however, the multi-disciplinary source is filtered through the French maison's elegant lens. A simple-and-sweet lineup, Lucky Spring is a collection of six delicate pieces dedicated to the season: a long necklace, three bracelets, a clip and a pair of earrings. It's sophisticated, classically Van Cleef & Arpels; yet tinged with a delightful sense of joie de vivre. 
How so, you may ask? Take a gander at the Lucky Spring cast: dainty ladybugs — some even lifelike in mid-flight — plum blossoms and the leaves and bells of the Lily of the Valley. It's a step away from the widely recognised, single-themed motifs that are common in Van Cleef & Arpels' portfolio in exchange for a poetic showcase of nature's most notable stars. Each of motifs are not chosen at random either; in fact, they're carefully considered and pay homage to brand's celebrated archive. Florals have been longtime source of inspiration since the brand's debut, and dates back to the 1920-era diamond clips and brooches. The ladybug, meanwhile, part of Van Cleef & Arpels overarching narrative of 'good luck animals' — tender companions of daily life — first making an appearance in the 1930s as a delicate charm.
In many ways, then, Lucky Spring is interestingly oxymoronic. A symbol of new beginnings yet a retrospective at Van Cleef & Arpels' colourful past.
To no surprise, impeccable savoir-faire has always been a core tenet of the House. Materials are expertly sourced in complementing palettes; rose gold, mother-of-pearl, carnelian and onyx set the stage for the Lucky Spring collection. Craftsmanship, through the hardworking hands of in-house jewellers, are met with meticulous processes from the matching of symmetric stones — cut and polished to perfection — to the iconic beaded mount that frames each and every piece.
And the elegant pieces really do emulate the unpredictability of the season. Flowers that bloom in surprise; tiny creatures that flit and flutter between petals on precarious whims. The stationed motifs appear seemingly no uniformed order. A bulbous petal here, followed by a ladybird mid-flight or a jutted-out frond. A jovial snapshot of a well-manicured garden mid-afternoon.
Browse though the Lucky Spring collection below: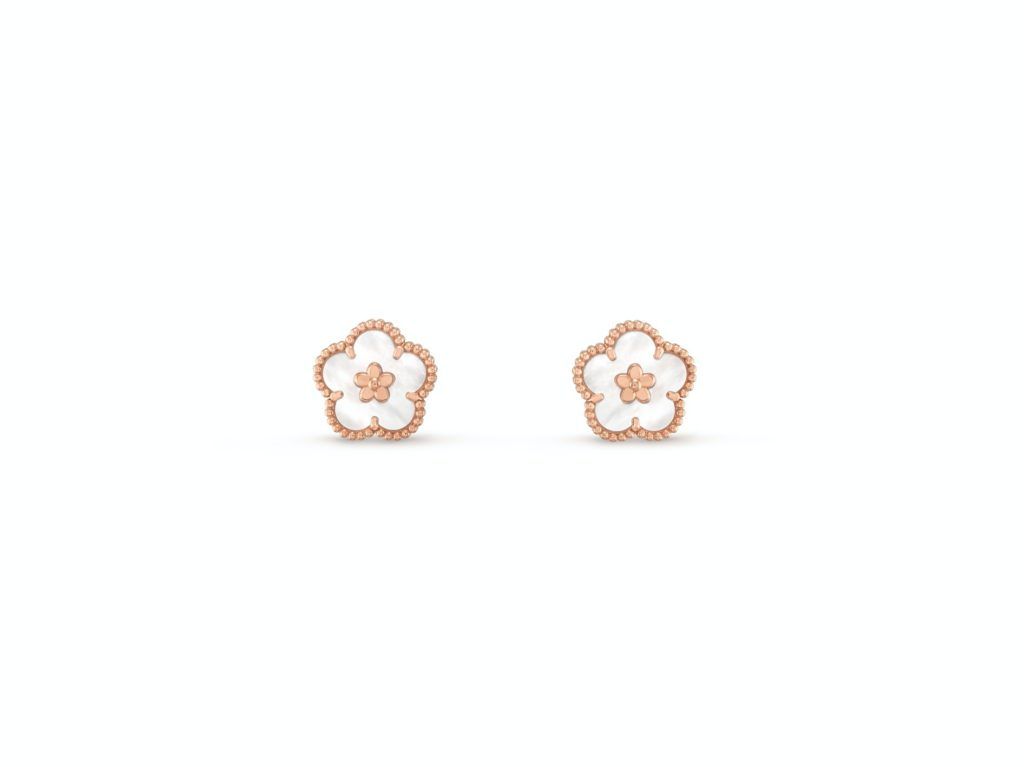 (Images courtesy of Van Cleef & Arpels)
This article first appeared on Lifestyle Asia Hong Kong.