Audemars Piguet descends from the 33rd floor of The Westin Kuala Lumpur, where it operated a pop-up boutique for the past 2 years, to the rejuvenated Starhill.
Spanning 2,842 square feet, doubling the size of its previous boutique located at the pre-makeover Starhill Gallery, the impressive Audemars Piguet flagship boutique in Kuala Lumpur is set to woo connoisseurs mesmerised by the maison's iconic Royal Oak timepiece.
Located at the upper ground floor of The Starhill, the boutique's façade radiates an unmistakable yet familiar warmth and opulence Audemars Piguet is revered for. The interior design draws inspiration from the manufacture's provenance in the heavily wooded Swiss Jura Mountains and steadfast commitment towards craftsmanship and aesthetics. Visitors can luxuriate in bespoke furniture made with a combination of wood and stone. The lounge area is where enthusiasts can get up close and personal with an ethereal selection of novelties in a setting evocative of a stately home. Thanks to greater space, you can expect to shop in increased comfort.
Operating daily from 11am till 8pm, Audemars Piguet is the latest luxury brand to make The Starhill its home in Kuala Lumpur. Following an extensive makeover, the upscale shopping destination located in the bustling Bukit Bintang district has admitted a host of timepiece, jewellery and fashion heavyweights, including Patek Philippe, Balmain and Roberto Coin. The mall is set to welcome Tom Ford and Eslite Spectrum in the coming months.
In conjunction with the opening, we speak with Stefanie Ng, CEO of Audemars Piguet Southeast Asia, on the brand's outlook amidst a rapidly changing retail landscape. Joining the brand as the regional marketing manager a decade ago, where she oversaw all marketing activities across Southeast Asia, the effervescent go-getter cites values of the brand, established since the founding days, as qualities resonated with her.
"One very well-known fact is that we are the only watch brand still in the hands of the founding families. Being independent and owned by the founding families means the ethos of the brand is consistent.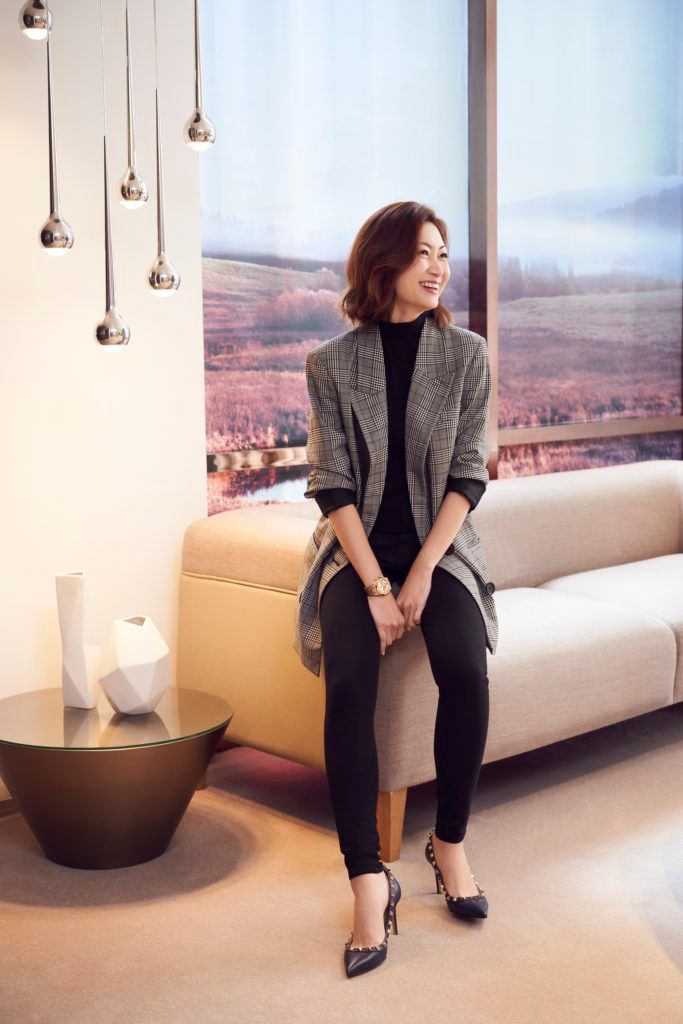 "It's also the brand where I feel at home," she says assertively, explaining that such consistency is manifested in the brand's strategy, direction and wherever the brand decides to take roots. Innovation, she says, is embedded in the brand's identity, be it product design, marketing or vision.
Find out what Audemars Piguet holds for the Malaysian market:
My impression is that Audemars Piguet pushes the envelope further than your contemporaries despite having a similarly rich heritage. Being an Asian woman regional CEO makes you a standout; there aren't many like you. Do you think the manufacture's daring and innovative spirit plays a part in your appointment?
Although the watch industry has traditionally and predominantly been male dominated, this has become a thing of the past. Audemars Piguet believes in diversity and identifies talents with essential traits. Our president of the board of directors is Jasmine Audemars, and our chief brand officer and head of product are both women. It is not about gender but about the suitability of the talent. It is also manifested in this year's theme for our ladies' timepieces which essentially encapsulate what a contemporary woman is like – evading traditional notions and following her own path. 
Good leadership is not defined by gender constructs or ethnicity; part of what it means to lead is the ability to work together with your team. It is never about one mastermind finding the solution to everything; it is about the ability to communicate. Good leaders can emotionally align themselves with their audience through conversations and consequently, through the policies that they roll out. The need to implement hard policies has to be approached using the softest possible way.
Watch buyers are still predominantly men. Being a woman, do you consciously make a greater effort to tap into women clients? How do you do that?
It has always been in our global brand strategy to maintain a good mix of male and female clients. Within Audemars Piguet's core collection, there are both gender-neutral and ladies timepieces to suit the multi-faceted personalities and styles that a modern woman embodies. 
In recent years, we do see more females who have interest and good understanding of timepieces regionally.
How challenging has the pandemic been for the brand? Has the strategy diversified into e-commerce? Do you foresee e-commerce will ever catch on with clients of ultra-luxury watch brands like Audemars Piguet?
2020 was a year where every business needed to pivot in one way or another. COVID-19 is like a hurricane sweeping across the entire world, disrupting the "norm". Years ago, we initiated a switch of our business strategy from wholesale towards retail. The pandemic has highlighted even more so how important relationships with local clients are. We are glad we did the move years ago. 
During the lockdown period, we were unable to host the clients like before. Hence, we have constantly pushed the boundaries and thought of new ideas to captivate our clients. Our sales staff had to find creative solutions and stay well connected with our clients. We also had to look for innovative ways to share updates regarding our novelties. We notably had to learn and implement new technologies and solutions to make this an unforgettable experience – like our Live Broadcasts from Le Brassus. 
The brand has collaborated with Net-a-Porter as well as JD.com in the past. However, it remains key to engage with each other in real life as soon as conditions allow. Building true relationships goes beyond the digital world.
Royal Oak whether the original or the Offshore continues to define Audemars Piguet. Will new creations like Code 11.59 attain such cult status? Have you been witnessing any traction?
When the Royal Oak collection was launched in 1972, it was heavily criticized and it took several years for people to see the beauty of the timepiece. The Code 11.59 by Audemars Piguet joins the Royal Oak as part of our core collection, bringing more possibilities in many aspects for the brand. What the brand has noticed is that the Code 11.59 by Audemars Piguet has expanded our client base by bringing in a group of new clients who were not a fan of the Royal Oak collection and prefer a timeless round watch with a contemporary twist. 
What is the most popular reference currently in Malaysia? Have your clients' preferences changed over the years? What do Malaysian clients look for that is different from that of other regions?
Without a doubt, the Royal Oak Selfwinding continues to be the top favourite among clients. Clients who have been with us for some time have also grown with us as the brand progressed. We saw more interest in the Code 11.59 by Audemars Piguet when we introduced the ceramic middle case this year. Many of our clients have also expanded their watch knowledge with us, and are increasingly looking at high-complications timepieces.
Your favourite Audemars Piguet creation ever?
Some of my personal favourites from the 2021 novelties include the Code 11.59 by Audemars Piguet featuring a ceramic middle case, the 34mm Royal Oak in black ceramic and the interchangeable strap system for the new Royal Oak Offshore models that I have been waiting for. 
But if I have to name one, my favourite watch so far is the Royal Oak Concept Flying Tourbillon (26227BC).
___________________________________________________________________
All images by Audemars Piguet