Fresh from Baselworld 2017, we're still reeling from all the amazing timepieces that were revealed at the exhibition. While we love the garden-inspired beauties by Dior, and more classic looking ones in Hublot's Classic Fusion Italia Independent collection, taking a peek at Longines' pieces has piqued our interest.
Longines' Baselworld 2017 novelties are a great representation of how the iconic brand has evolved with the times while remaining true to its roots. This can be seen through the creation of a 60th anniversary Flagship Heritage design inspired by the Swiss brand's flagship collection, modernised by using presently popular materials such as steel and rose gold.
The brand's winning combination of timeless design melded with contemporary sensibilities is also present in the Record series. Time has proven that watches with steel bracelets will always be in style, no matter the era. The same goes to aviation-inspired pieces which started coming about centuries ago but remain highly sought-after up till today. If you're a fan of this design style, look out for The Lindbergh Hour Angle Watch 1927-2017 — 90th Anniversary piece.
Take a look at the 4 Longines novelties below that were revealed at Baselworld 2017, and good luck getting your hands on the limited edition pieces!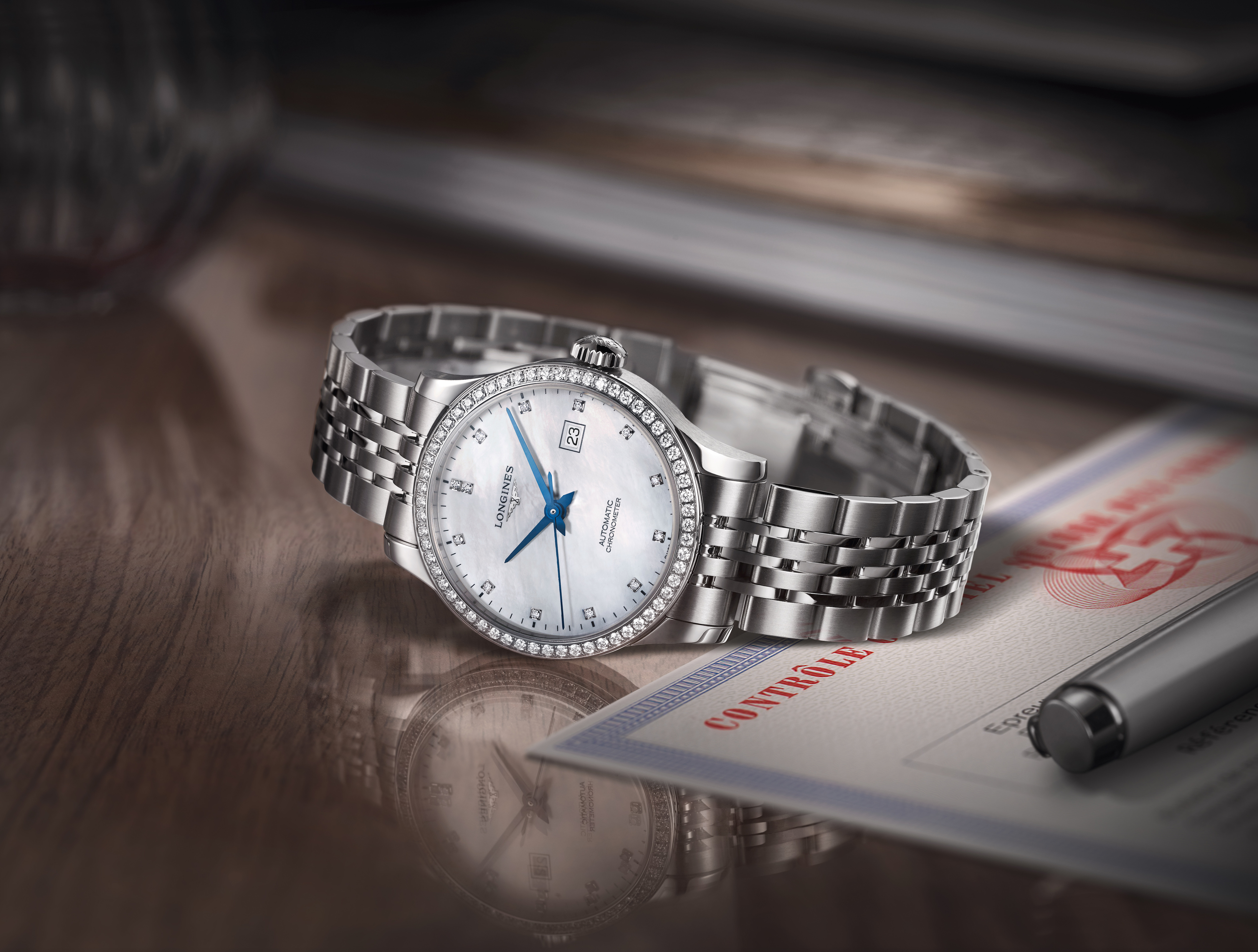 1
Record
If you're crazy over chronometers, you'll want to keep this piece on your radar as all the pieces in the Record series are certified by the Swiss Official Chronometer Testing Institute (COSC). The pieces come in four sizes — 26, 30, 38.5 and 40mm — and includes designs for both men (seven dials) and women (six dials). Two of those dials are completed with a diamond-set steel case fitted on a steel bracelet or alligator watch strap.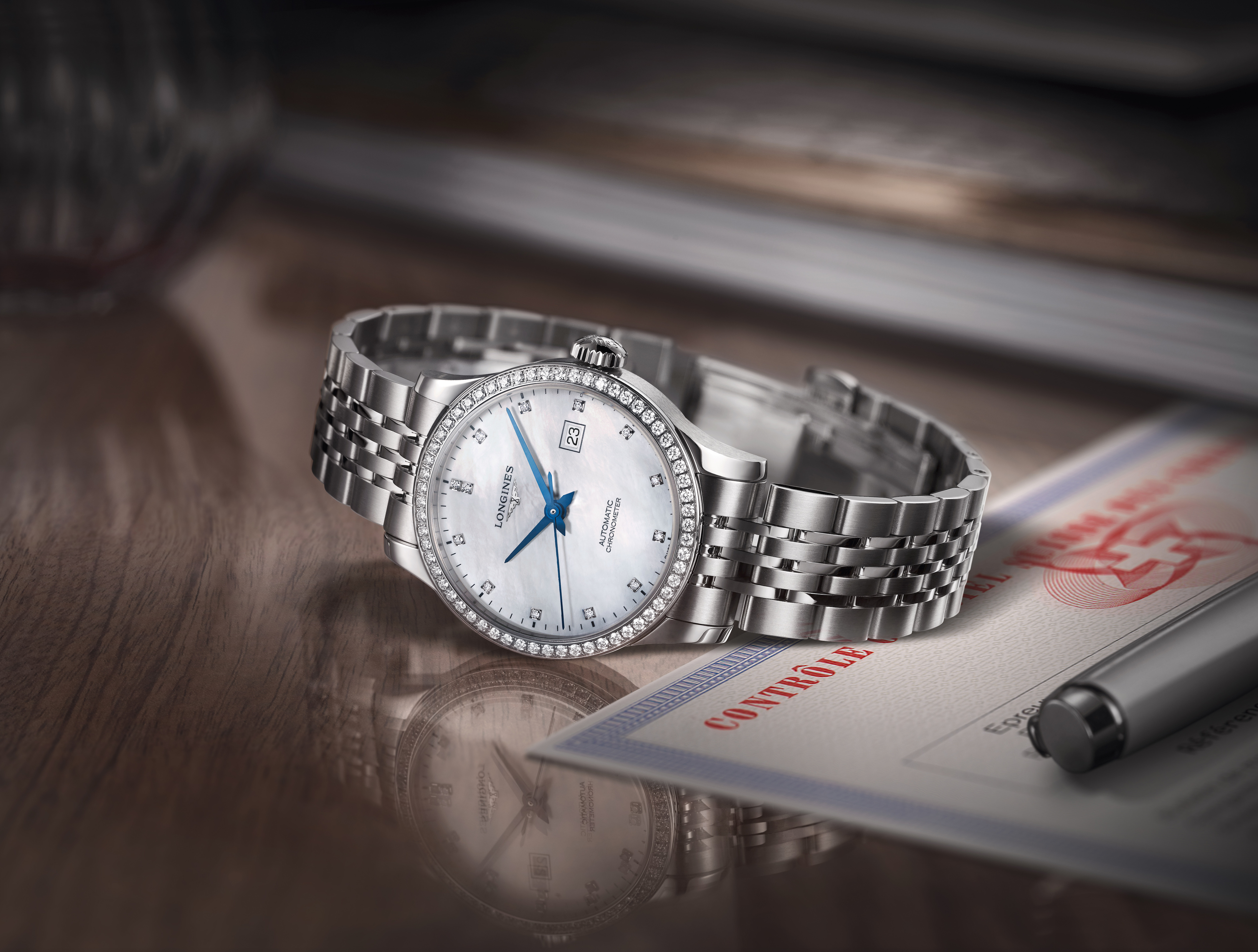 2
The Lindbergh Hour Angle Watch 1927-2017 — 90th Anniversary 
2017 is the 90th anniversary of the world's first non-stop solo transatlantic flight, flown by Charles Lindbergh and timed by Longines. In celebration of this occasion, the brand is presenting 90 numbered and limited edition pieces of The Lindbergh Hour Angle Watch 1927-2017. The round 47.5mm case is of titane grade 5, and is steel with a black PVD bezel. Iconic and commemorative, this aviation-inspired piece is ideal for lovers of history, adventure and watch-making.
3
Longines Heritage 1945
Throughout the brand's 185 years of watchmaking, the Heritage line has been revisited to satiate the demand of vintage elegance lovers. Know somebody who fits the description? Look no further than the Longines Heritage 1945 in beige and coppery tones to be the perfect gift.
4
Flagship Heritage — 60th Anniversary 1957-2017
This timepiece is available in steel, yellow gold or rose gold and is a limited edition. Each piece is numbered and display a flagship on the back, just as the original flagship pieces did. Fun fact: This design is kept in the brand's headquarters and favoured by Longines' Ambassador of Elegance, Kate Winslet.