Breitling is steadily becoming a household name with its all-new Endurance Pro collection of watches.
Having already made a name for itself with its sea, air, and land watches, Breitling is now targeting a new market altogether. The Endurance Pro series is an affordable entry-level option for younger audiences who are looking to get into watches. This new collection seamless blends form and functionality into one timepiece. The Endurance Pro is also the latest addition to Breitling's Professional collection of watches alongside the Emergency and Aerospace Evo timepieces.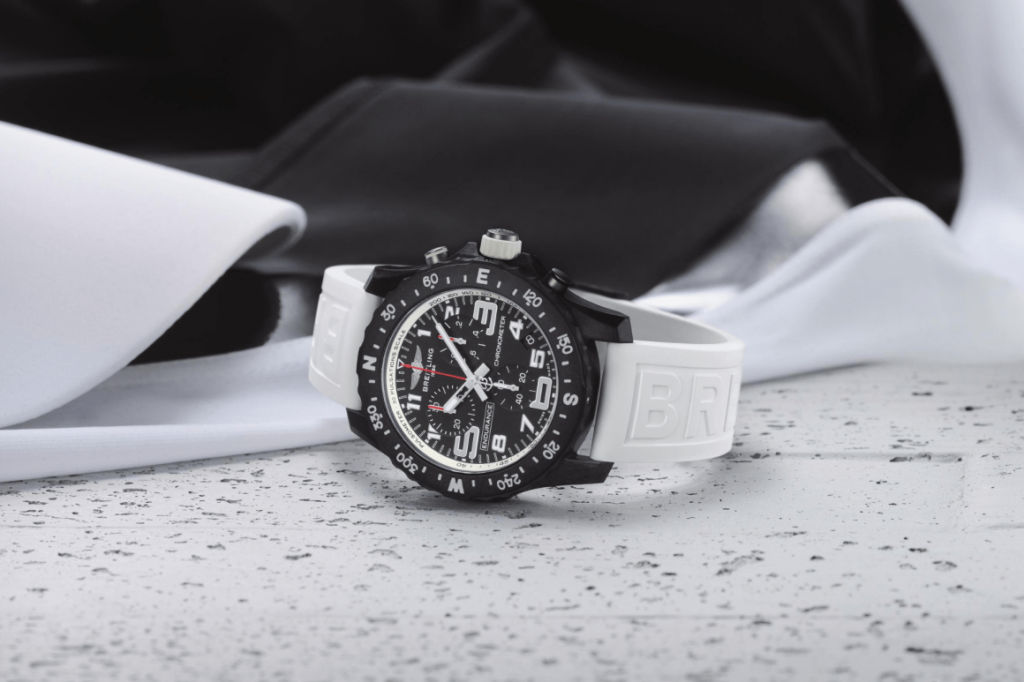 Breitling also defies the traditional modus operandi of what sports watches are about. Instead, it opts for a more modern look by bringing in a luxury element into its design to pair with its innovative technology.
Drawing inspiration from the Breitling Sprint back in 1970, the Endurance Pro is made for both men and women who have an active lifestyle but still maintaining its fashionable look. This is evident with its 44mm ultra-lightweight Breitlight case with a thermo-compensated SuperQuartz movement. On top of that, it also features the COSC-certified Breitling Caliber 82. This allows the Endurance Pro to be extremely light without compromising on its performance or durability.
On the front, you'll find a black dial coupled with a black bidirectional rotating bezel. Given that there are only five different colours with the Endurance Pro, Breitling has also added a splash of colour on the inner ring of the watch to match. The four colours are red, blue, orange, and yellow with the boutique-exclusive being a clean and crisp shade of white. The latter is only available around Southeast Asia as well.
For straps, you get your pick between calfskin leather, alligator & rubber, pro rubber, mesh rubber, or the Outerknown Econyl-Yarn NATO strap. What's great is that now you can have a strap that matches the same colour scheme as your watch of choice.
All images courtesy of Breitling.