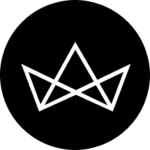 Philippe Delhotal, Artistic Director of La Montre Hermès on balancing aesthetics with technicalities
Can "aesthetic purity" work in harmony with the complicated technicalities of a timepiece?
"When you're presenting what could be a potentially controversial new concept it's crucial for your audience to understand it. Ensuring they do so takes sensitivity, empathy and a certain emotional appeal."
Monsieur Philippe Delhotal is the man at the forefront of Montre Hermès (the eponymous fashion house's burgeoning watch business). In 2019, he presided over one of the Maison's most successful launches in recent memory, debuting not one but two releases to satisfy horologists at both ends of the spectrum: there was the Galop, an entry-level dress watch imagined in concert with award-winning American designer Ini Archibong; and the Arceau L'Heure de la Lune, a whimsical riff on the traditional moonphase display made possible by Hermès's very substantial investment in upgrading its horological know-how.
Now, mere days after the release of the brand's new Arceau Squelette, we're catching up with Delhotal for a brief (yet long overdue) conversation about his creative process. We ask the respected watch designer about how he balances the technical side with (what he calls) "aesthetic purity"; learn more about his oft-challenging working relationship with Hermès executives, and find out what it takes to create watches for the Maison. Check out his answers below.
Having worked for a number of very traditional 'technical' watchmakers since the mid-80s - Patek Philippe and Jaeger-LeCoultre among them - did you face any challenges in adjusting your mindset after you joined Hermès in 2009?
After working for a long time in traditional horology I joined Montre Hermès because I saw it as an incredible opportunity: one to enter a universe of métiers, a universe of creation, and a setting that was completely novel to me. At Hermès, we think of watchmaking as part of a bigger creative universe. That necessarily gives us a lot of diversity, in terms of who we're able to collaborate with. Hence, it's always an exciting yet challenging process to incorporate the work of our silk, leather and crystal artisans into the more traditional watchmaking field.
You're one of a handful of watchmakers who has expertise in the technical aspect, yet is also able to temper this with wider insights into art and fashion. When creating new models, how do you balance mass appeal with a piece's ability to keep 'serious' collectors engaged?
When it comes to the act of creating, it's no easier to do one thing than it is the other — you must weigh both considerations equally. For instance, you can't apply the creative process you'd use to design the Cape Cod to something like a grand complication. In the case of Cape Cod, there's a stronger focus on what we call 'the pure aesthetic'. As for the Arceau L'heure de la Lune, there are still aesthetic considerations, but at the same time, it's a very technical exercise: you have to have a movement that satisfies a very particular aesthetic requirement.
For me, getting the right balance is a task I pursue on a project-to-project basis. Some years, I'm preoccupied by our men's novelties, and in other years we're focused on jewellery watches. Nevertheless, I have to caveat that by saying no matter whether we're working on the Cape Cod line or one of our métier d'art pieces, my underlying state of mind is the same — we are focused on creating original, distinctive objects.

How closely do you work with Laurent Dordet (CEO of Hermès Horloger) on new novelties? Would you say that he's supportive when it comes to the development of novel, unusual, potentially risky designs?
Frankly, Laurent is someone that we need to convince [laughs]. Very often I have to push and push to get a "yes" for my ideas because he needs to be personally convinced and have certain assurances. Not that I mind: working in creative, it's all part of the job to be convincing and couch new ideas in the most accessible light. And when I succeed in that regard — and moreover, the idea itself is appealing — Laurent is usually supportive. Additionally, I also have to run new watchmaking concepts by Alexis-Dumas — the Artistic Director for Hermès — and sometimes he's even tougher to convince than our CEO. At the end of the day, when you're presenting what could be a potentially controversial new concept the crucial object is for your audience to understand it: doing that well takes sensitivity, empathy and a certain degree of emotional appeal.
We understand that your primary responsibility is the design and development of new watches, but is there an element of your work which requires you to talk directly to the consumer?
Of course! In fact, just before Christmas 2019 I was in Hong Kong to meet our clients: we were privileged to share our history and heritage with them, walk them through what we'd been creating over the past year; and fulfill some custom orders. It's vital that we spend time with our customers, talk to them, understand their expectations, and see their physical reaction upon unveiling new products. For me, these meetings are a means of taking the pulse in Hong Kong, and indeed nourishing myself creatively.
Actually, just to unpack your question in a bit more detail: last year, I was in Hong Kong to showcase the signature Hermès art of marquetry, a kind of very noble wood-based craftsmanship which has already been in the Maison's DNA for centuries. People already associate us with works involving leather and silk, so the purpose of my visit was to shed light on a craft which is of equal importance to us. Within the wider discussion about métier d'art, marquetry is also extremely important to us because of its formal associations with nature — something which is essential to us.
Picking up on that, can you give us an example of a watchmaking project in the recent past that has successfully harmonised the craft of marquetry with conventional mechanics? Were Hermès's other specialists closely involved?
We initially knew we were going to work on a wood marquetry project, but didn't have a specific motif firmly in mind. As watchmakers, our tact was to find a preexisting design capable of being adapted to the horological medium. Although the silk carré prints are extremely iconic — and we knew customers wanted to see them realised as watches — there were numerous technical challenges that needed to be addressed (the most obvious being how difficult it was to downsize such an elaborate design). When we proposed the project to our marquetry craftsmen there was a similar reaction — the issue was whether you could accurately recreate designs like Cyrille Diatkine's Astrologie Nouvelle on a tiny wooden surface. Fortunately, I'd had some prior experience with marquetry and knew that the diverse characteristics of different kinds of wood might make it possible. In the end, we were successful because we also called on external assistance whenever we hit a wall — I occasionally enlist a design workshop in Paris for just such situations. 
Let's turn our attention to the Pégase Paysage: it's part of the Slim d'Hermes line (that you're responsible for creating), and uses six wood species, in varying scale and grain, to depict the motif of a Pegasus. What was the genesis behind this depictive method?
As I mentioned, at the outset we were looking through the Maison's archives for a design which would prove perfectly adaptable to the characteristics of wood. We'd experimented with wood marquetry before, but it had always been at a very small scale. The Pégase Paysage was the first instance in which we'd applied marquetry to an entire dial. 
As an equestrian motif, the Pégase is emblematic of Hermes. We use it in silk scarves, and we use it in household objects: small cases, big boxes, a variety of pieces. The design's modernity is also very interesting. What I mean by that is that it adapts extremely well to various métier: there is an extraordinary purity and effervescence to the pegasus which makes it a constant source of inspiration. 
Under your direction, Hermès Horloger has pursued collaborations with very left-field designers working across multiple disciplines - individuals who more conventional watch brands might not even approach. Is there a foolproof method for discovering talent like Apeloig or Archibong?
I believe that creativity is a fundamentally exploratory and collaborative process. For that, you need all kinds of people: I like working with watchmakers because they're precise and grasp the technical issues, I like working with individuals from outside the industry because oftentimes they provide a fresh perspective. When we first approached [Ini] Archibong, he was designing armchairs and lighting — he'd never worked on watches before. But because the brief was novel and challenging, it wasn't difficult to convince him. He presented us with several concepts, and there was a definite learning curve to the whole process. Industrial objects and watches aren't interchangeable: after all, designers in both disciplines are working at very different scales — and that's just the basics. Still, at Hermès it's essential for us to engage with talent who come from outside the watch industry. We need individuals who take risks and who don't stop to think about conventional limits. Indeed, that's useful precisely because our traditional watchmakers often impose limits on themselves.
As for talent spotting, there are a variety of different avenues. For instance, I'll go to the various artistic schools, design fairs, maybe even fashion week. Of course, there also needs to be strong word of mouth to support our candidate's credentials. There's no set method, no checklist, and normally I even insist that the primary method of discovery cannot be through the internet!
This article first appeared on Lifestyle Asia Hong Kong.