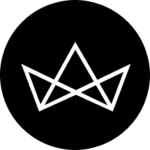 Q&A: Edouard Meylan, CEO of H.Moser & Cie on why limited-edition watches are taking over the market
The very moment Edouard Meylan, CEO of H.Moser & Cie arrives in Kuala Lumpur, he chows down two packets of nasi lemak for breakfast. He relays his fondest memories living in Malaysia in the early 2000s to travelling around the region and enjoying the best food in the country — ranking laksa, bak kut teh, roti canai and nasi lemak as his top favourites.
The 43-year-old is currently based on the historic Swiss city of Schaffhausen where the brand still operates with a 65-man team, producing no more than 1,500 timepieces a year. The team upholds the tagline "Very Rare", with its ingenious creations being some of the most provoking and creative in the industry today.
Since taking the helm at H.Moser & Cie in 2013, Meylan has given the brand a new direction that's heavily influenced by his comprehensive expertise in product design, innovation and distribution. H.Moser & Cie may have played it down but indefinitely expressive with its brand presence in the past few years — remember how the Moser Nature Watch made such a ripple when it was revealed earlier this year at SIHH 2019.
We speak to Meylan on why small-batch novelties and limited editions continue to thrive in the Southeast Asian region and how the market has evolved over the years.   
What is the direction of H.Moser & Cie when it comes to reinventing novelties and challenging boundaries in watchmaking?
In the life of a brand, there are different phases. H.Moser & Cie is reborn in the early 2000s despite it being a four-generation family business since 1828. We are still in our 'teenage years' — we are provoking but trying to make a statement through our watches. With that, we gain more maturity bit by bit.
Today, we aim to build a network of people who understand much more about the brand. We have set the rules on how to develop the brand where we continue to be true to our traditions and history without looking boring. We don't want consumers to look at our watch next to other brands and not being able to compare — it's either you like it or you don't, not too much in between. Otherwise, consumers will not buy into the brand.
How would you define H.Moser & Cie?
There are a few codes in the way we develop the movements and designs. The dials of course is a strong element. We also look at the way complications are displayed and at the same time striding on minimalism. The fact that we are still using our script lettering for our logo is another plus point as many brands are already going for something more modern. So you'd expect unadorned dials with baton indices, engraved with our flowery script hallmark.
What is the most iconic piece so far?
I think the Perpetual Calendar Funky Blue has the most amazing movement in the industry today. It is pragmatic and convenient as a timepiece, but not odd like a UFO or something like that. It's a nice watch to wear but very complex at the same time with 326 components — think of it as a reimagined traditional piece that's understated yet sexy at the same time.
And something that has yet to be done but is in the pipeline.
Well, there are many different things that we've not done including new complications and chronographs, as well as combining complications. But definitely you'll be expecting chronographs in the near future. We want to be able to move small designs using minute movements as well. Another thing that we'll look into are integrated steel metal bracelet watches — it is the biggest segment for many watch brands and we don't want to be left behind.
How hard is it to sell crazy ideas to the affluent market?
I think it's easier to sell something extraordinary and unique than something that is 'run-of-the-mill'. Rotating pieces for instance are too common and is never a success. So we try to make something thought provoking and novel in small quantities to get the market intrigued.
How do you measure functionality and aesthetics when it comes to choosing watches?
I think we try to go into the essence of functions, then build the designs around it. The Perpetual Calendar was essentially one that reflects our philosophy. We remove the year, date, sunrise and sunset, as well as the moon to go back to the fundamentals of what a Perpetual Calendar is all about — it is simply a watch that knows whether the dates are 28, 29, 30 or 31 within the month. The rest is simply not necessary. You need the rudimental elements like the months to set the watch and the leap year at the back. That's the way we create by highlighting the function and go as close as possible to the three-hand watch.
It is the same as the Minute Repeater where we strip the watch from the extras and keep it functional. At the end of the day, we are not straying into excessive designs but remaining true to the tradition of mechanical watchmaking by restoring the watch to its rightful place.
"Choose something that talks to you, there should be an emotional connection between you and the timepiece."
Edouard Meylan, CEO of H.Moser&Cie
Let's talk about limited edition pieces and extravagant timepieces. Are consumers reacting well to these spectaculars?
In fact, more and more people want something different and unique that relates to themselves. In Europe, customers buy into intrinsic values. They like the idea of custom-made or small series. In Asia, something with a human dimension makes more sense.
We are aware that the market in Southeast Asia, in particular Singapore and Malaysia, has already established itself as a more mature crowd. China was never in the picture until recently where a more discerning demography is emerging. Customers are looking for something different and we know big brands cannot give them that — that's where H.Moser & Cie comes in.
What are the plans for H.Moser & Cie in growing SEA regions like Malaysia and Singapore?
We have a great partner that works closely with us, and that's really ideal. It is still about building the brand image and create the exposure within the region. People here are very knowledgable and I've come to know a lot of big collectors with a strong passion in watches as compared to markets in other regions. It is more mature here with a discerning crowd who appreciates what we do and ready to invest in multiple pieces.
What are your advice for first time buyers who are looking to buying an investment watch?
First, choose something that talks to you; there should be an emotional connection. It is important to look for something that has a controlled production. We create a lot of limited editions that would auction well within the next three to five years. At H.Moser & Cie, I like to say to my team that we are like investment bankers who are trying to help protective values of the watches. Research has also proven that limited edition watches will appreciate. So if investment is important to you, buy small series pieces from brands with proven track records. 
How does H.Moser & Cie ensure that?
For us, the most we've ever created for one model is 300 pieces. The Vantablack for instance is only at 25 pieces a year. If you buy a watch today and see a similar one in the store three years later, you know you're not getting the kind of value. Understand the brand, the people behind it and what kind of production that goes in. You'll be able to find one that speaks to you.