Panerai is not typically known for its limited edition timepieces. That is usually reserved for the upper echelons of the luxury watchmaking industry, more notoriously with 'The Big Three'. Of course, it's not only Swiss-made watches that are allowed to have exclusive watches in its repertoire. The luxury Italian watchmaker is a well-known household name, which is partly due to the Panerai Submersible collection.
2019 is the year of the Submersible, and that is just putting it lightly as Panerai is giving you a show with it. It made its grand appearance during SIHH 2019 with plenty of Submersible goodies to admire and adore. These also include the three limited edition timepieces, which involve two of Panerai's global ambassadors as well as the Italian Navy.
What makes these watches all the more admirable is the exclusivity as there are only a small handful of timepieces available around the world. With every purchase of any of the three limited edition watches, you will be able to partake in a once-in-a-lifetime experience like no other.
To find out what these experiences are, be sure to scroll down below to read on more. Of course, if you're really fortunate, you could try to purchase one of these watches for a pretty penny from another buyer as these watches are already sold out.
All images: Panerai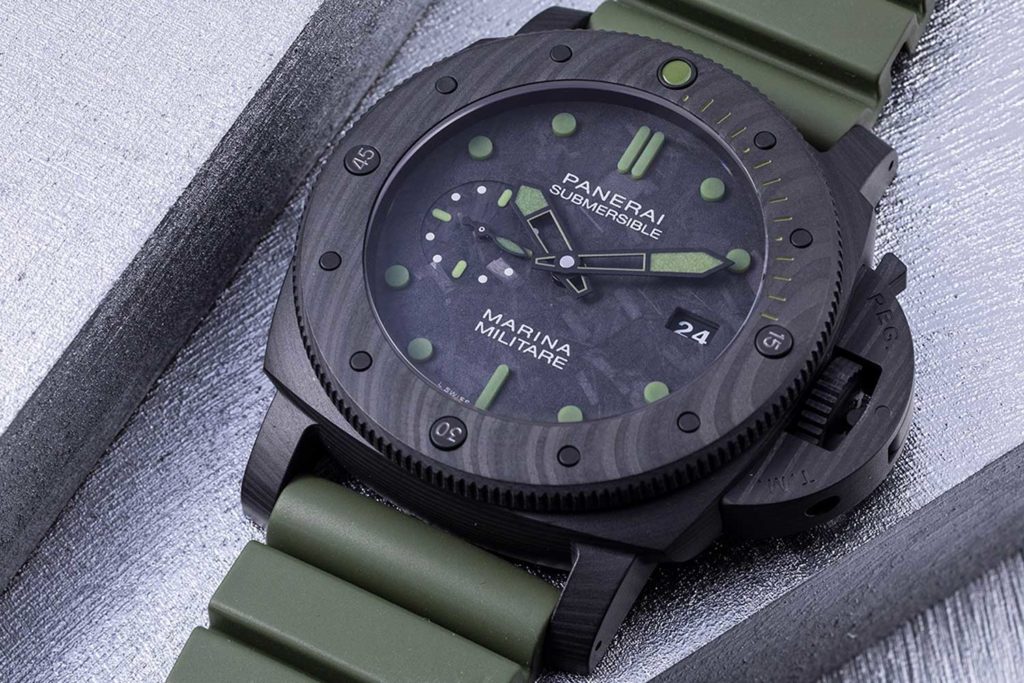 1
Panerai Submersible Carbotech Marina Militare
Panerai has a longstanding history with the Italian Navy, becoming the official supplier of all kinds of technical equipment and precision instruments. That relationship is now taken one step further with the introduction of the Panerai Submersible Carbotech Marina Militare, a professional diving watch that is water-resistant up to 300 metres. It's carbon fibre-based material is much lighter than titanium while also being much stronger than stainless steel, making it an ideal diving partner. Limited at only 33 pieces worldwide, the Panerai Submersible Carbotech Marina Militare also comes with a special experience: an opportunity to participate in a two-day training session with Comsubin, Commandos of the Italian Navy.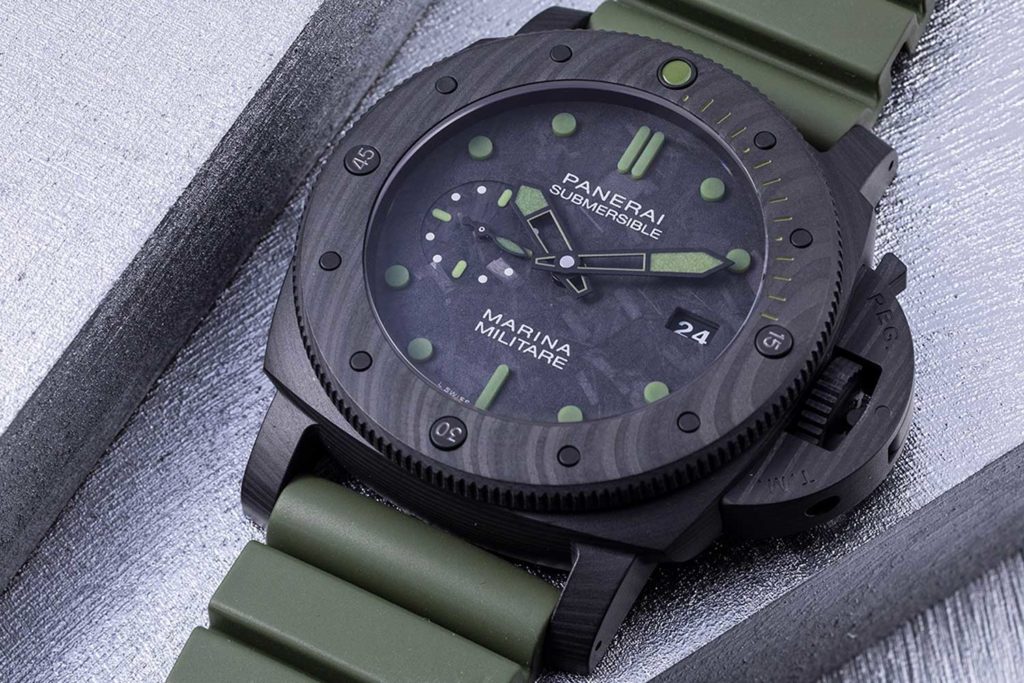 2
Panerai Submersible Mike Horn Edition
Mike Horn is a professional explorer and a full-time adventurer so it's nothing new when Panerai announced it would be continuing its relationship with one of the greatest explorers alive. Introducing the Panerai Submersible Mike Horn Edition, which is a professional diving watch that is made out of EcoTitanium. This is the world premiere of a new material introduced by the Panerai 'Laboratorio di Idee', which is made out of recycled titanium. To further minimise the environmental impact, the black strap of the watch is made out of recycled PET (polyethylene terephthalate). There are only 19 pieces available, all of which will grant you a chance to live like Mike Horn in the Arctic while learning more about the dangers of global warming and more.
3
Panerai Submersible Chrono Guillaume Néry Edition
The Panerai Submersible Chrono Guillaume Néry Edition is named after the free diving world champion. The watch comes with a unidirectional rotating bezel as well as a resistance to water at a depth of 300 metres. Of course, the timepiece is limited to only 15 pieces around the world. While this may be the most exclusive of the three, it will also come with its very own experience alongside Guillaume Néry himself in the flesh. The activity of choice – free diving into the depths of the ocean in Mo'orea in French Polynesia. If there is ever a diving watch you would ever need for free diving, this is it.