The LA Auto Show has a very storied history. It has been around every year since its inaugural start in 1907 in Los Angeles, California, catering to a huge audience while showcasing the latest cars that will be available in the following year. This year is no different with a lineup that can rival many other car shows from around the world.
The 2018 LA Auto Show had plenty to offer on the floor, ranging from concept cars to actual production models. It usually lasts up to 10 days, with this year starting from 30 November until 9 December 2018. The theme of this year's LA Auto Show placed heavy emphasis on electric motors, with plenty of cars showcasing its prowess in the field of electrical engineering.
Audi e-Tron GT The Audi e-Tron is a crossover SUV that made its debut in 2015 at the Frankfurt Motor Show. As it will be the luxury German automaker's first real launch of an electric vehicle, all eyes were on the Audi e-Tron GT concept at the LA Auto Show. With the wraps unveiled, the Audi e-Tron GT concept showcases a production-bound EV sedan that is almost road-ready. It houses a 590hp electric engine with a 100kWh battery pack, capable of running up to 400km on a single charge. It can also go from zero to 100 in just 3.5 seconds — not too shabby for an EV sedan.
Mercedes-AMG GT R Pro Whenever you see the name 'Mercedes-AMG', you know you're in for a good time, especially when it comes to the LA Auto Show. Four years ago, the Mercedes-AMG GT made its debut, conquering almost every other sports car that came its way. The guys from Affalterbach are now taking things up a notch with the Mercedes-AMG GT R Pro. With sleek, green racing lines along its side and on the front bonnet, you can tell that Mercedes-AMG means business. Within the car sits a hyper-tuned version of AMG's twin-turbocharged V8 engine, outputting 577hp with its seven-speed AMG dual-clutch gearbox. The car also comes with a carbon ceramic braking system, a stiffer suspension with less weight, and stickier tyres for greater grip and speed. It's rumoured there will only be 750 units of the Mercedes-AMG GT R Pro available worldwide.
BMW Vision iNEXT SUV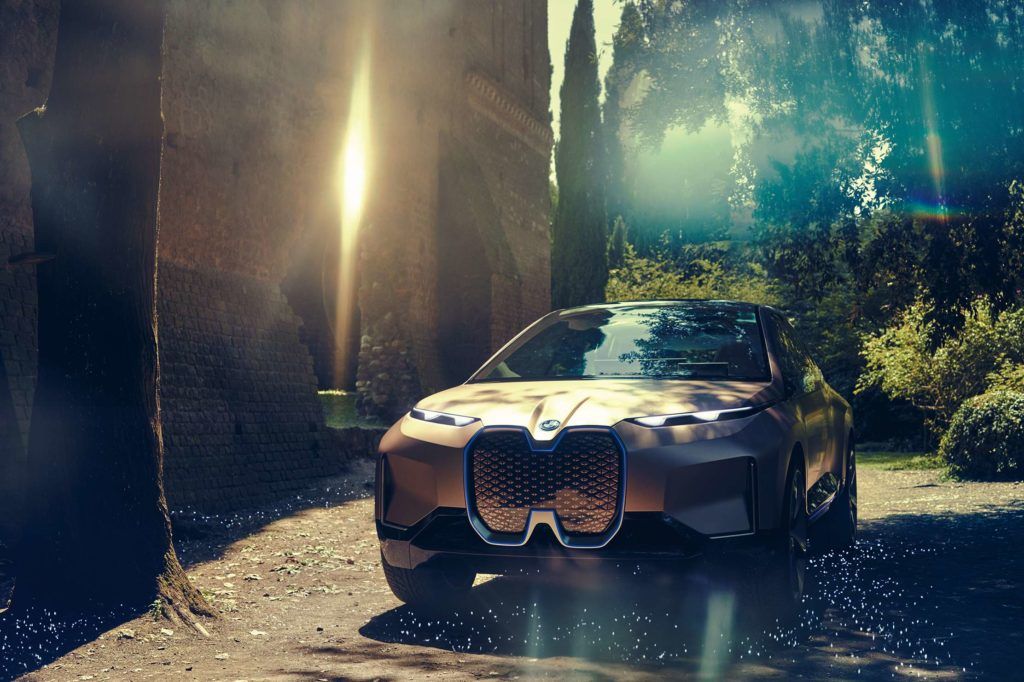 Not one that shies away from concept creations, the latest concept car to come out from BMW is the SUV. But not just any SUV; it's the BMW Vision iNext SUV, which will begin production very soon. Unfortunately, it isn't slated to hit the market until 2021. However, its standout features include being all electric with autonomous driving while ensuring you always stay connected. The interior of the BMW Vision iNext features technological innovations never seen before in an electric car, allowing it to become your very own on-the-go living space.
Porsche 911 (992) Whenever news of a new Porsche is coming out, the internet goes into a frenzy to find out what is different this time. The Porsche 911 (992 is its internal designation) is arguably the most iconic in sports car history. Its eighth and latest instalment still keeps the core of what makes the car a 911, with a few tweaks to the design. Under its hood lies a 3.0-litre V6 engine, capable of producing 443hp with 390Nm of torque. It's 0-100 sprint takes just 3.5 seconds with a top speed of 305kph. The Porsche 911 will also come with an eight-speed dual-clutch automatic transmission. But it is what's on the interior of the Porsche 911 that sparks plenty of interest with an all-new infotainment system. One of its latest innovations includes a wet weather detector, which will alter the car's driving behaviour based on what the weather conditions are like.
Byton K-Byte The Byton K-Byte is another concept car that has drawn plenty of traction over the past few days of its stay at the 2018 LA Auto Show. It breaks the mould of a conventional sedan, bringing level 4 autonomous driving technology to life. It features plenty of technological innovations never before seen in a car like its LiGuards at the side of the front doors as well as the LiBow on its roof. These pods light up to showcase the car's status on the road to other drivers as well as pedestrians. Seeing as it's also an autonomous driving car, you will never need to be behind the wheel. The Byton K-Byte can now be your very own living and working space on the road thanks to its intuitive user interface.