The popular messaging app WhatsApp is undergoing various upgrades to keep up with user trends by adding value to its app in terms of offering the best texting experience. In 2022, WhatsApp introduced several updates and features, including Avatars, Message Yourself, Communities, In-chat polls, 32-person video calling and larger groups and many others.
This year, too, the meta-owned messaging app is planning to roll out updates, including two big changes to its visuals. These updates will introduce the users to enhanced versions of existing features along with some others. WhatsApp users can now peep into these improvements, thanks to public leaks of their specifics. Some of the new features were found by the internet detectives at WABetaInfo, who investigated the app to find the new functionalities. So, let's have a sneak peek at the WhatsApp world to see what's coming up next.
Here are some WhatsApp updates to note in 2023
Edit chats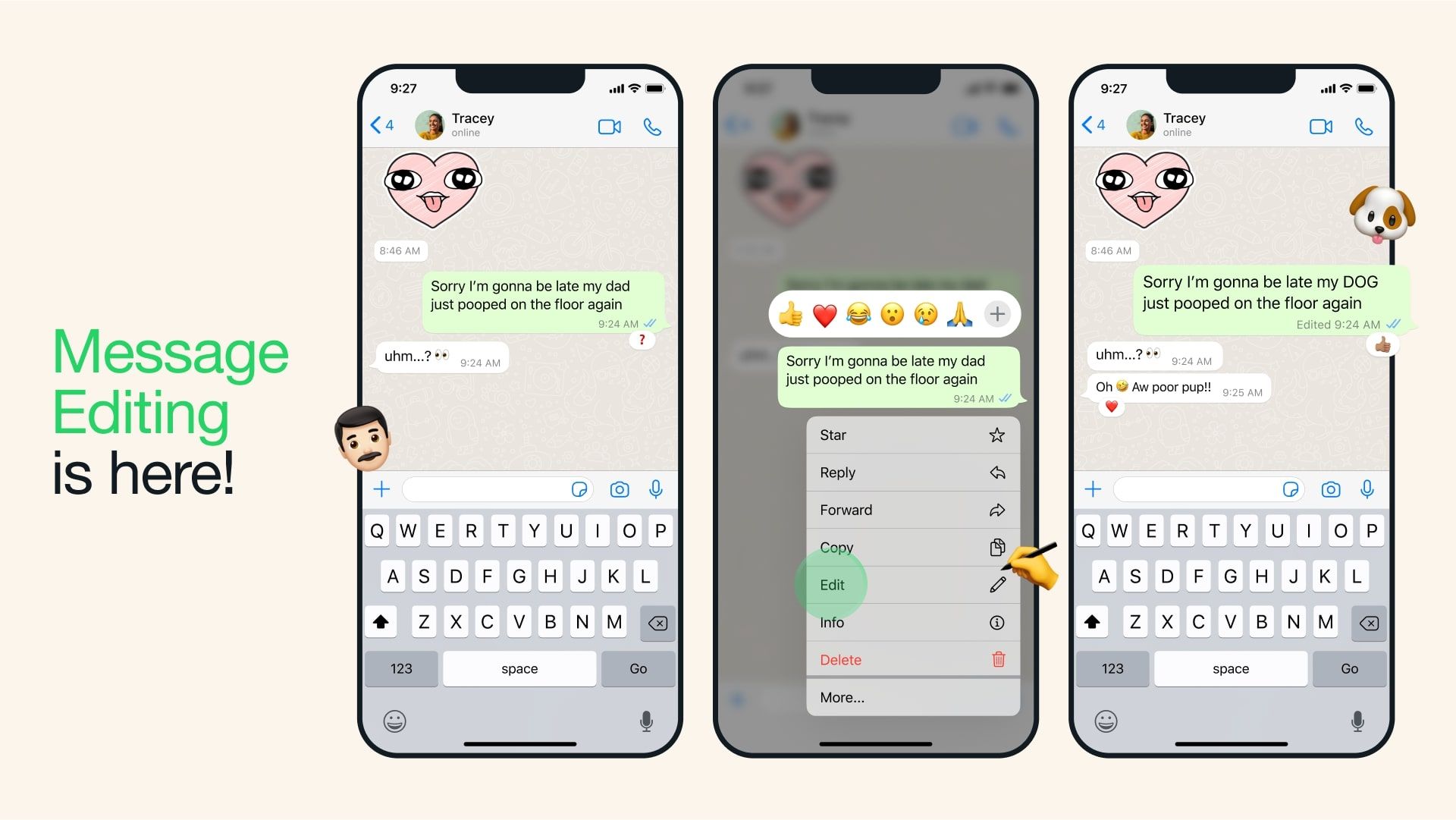 On 22 May, WhatsApp announced one of its finest features where users will be able to edit the messages they sent.
To notify the recipients of the change made by the sender, modified messages will carry the word 'edited' next to them. However, the history of the edited message will not be shared with the recipient. Additionally, messages can only be edited within 15 minutes of sending them.
The changes users make to these messages will be safeguarded by end-to-end encryption, like private calls, media and texts.
"From correcting a simple misspelling to adding extra context to a message, we're excited to bring you more control over your chats. All you need to do is long-press on a sent message and choose 'Edit' from the menu for up to fifteen minutes after," WhatsApp stated in its blog while announcing the feature.
The news was also revealed on the platform's official Twitter account. A tweet said, "It's here! Message editing is rolling out now. You now get up to 15 minutes after sending a message to edit it. So you don't have to worry if you duck it up,"
Chat Lock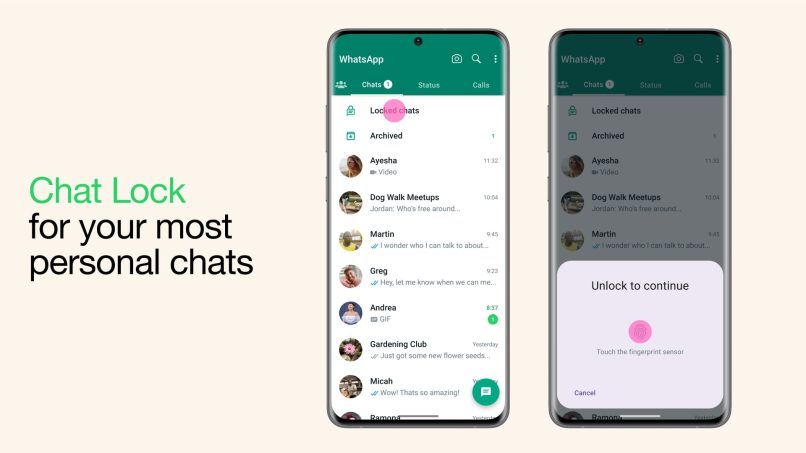 On 15 May, WhatsApp announced the Chat Lock feature to help users protect their private conversations. Users can move individual chats to a hidden folder that can only be viewed with their device password or biometric authentication. When a chat is locked, the feature will conceal its content from appearing in the notifications as well.
To turn on this feature, users need to tap on the name of a group or individual conversation and select the 'Chat Lock' option in the menu. They will be able to see these chats by pulling down the inbox to reveal the folder and can then enter their phone's password or biometrics to unlock the hidden chats.
As per the official WhatsApp blog, the company plans to introduce additional Chat Lock subfeatures in the future. These will let users lock chats on companion devices and allot designated passwords for their chats, which need not be the same as the device default.
Updates to Polls To make their recently introduced polls feature even more user-friendly, WhatsApp introduced three new polling upgrades on 4 May.
Single-vote polls: Poll creators can now permit individuals to vote just once to ensure participants take a firm and informed decision. To disable one from responding multiple times, the user has to simply uncheck the 'Allow Multiple Answers' box when creating a poll.
Search for polls in chat: The second update aims to make it easier for users to locate a poll in a chat without having to endlessly scroll. Select 'Search' and then press on 'Polls' on the 'Chats' screen to see a list of all results.
Keep up with poll results: WhatsApp will notify users anytime someone responds to their polls. This will allow them to stay on top of the results.
Modify captions while forwarding media
Making sharing media more time-efficient, WhatsApp will now let users keep, delete or rewrite original captions when forwarding media across chats. Moreover, users can now add fresh captions to photos, videos and documents before forwarding.
One WhatsApp account across multiple phones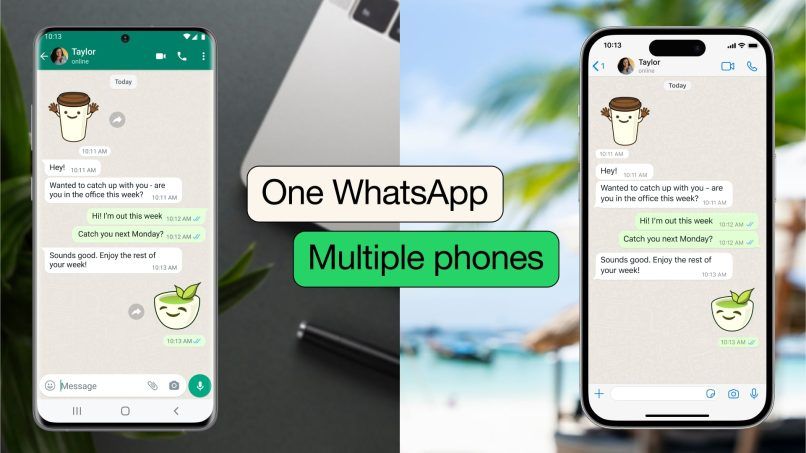 While WhatsApp obliged users by heeding their requests for multiple device log-ins last year, its new update is set to take this feature to the next level. The popular messaging platform announced on April 25 that it will allow users to link up to four smartphones with their WhatsApp account.
The ability to transfer between phones without signing out will allow a seamless experience by letting users pick up conversations where they left off.
The platform has assured users that the feature will not hinder users' personal data security on its official blog. The messages, media and calls will be end-to-end encrypted as each device will connect to WhatsApp independently. Also, if the user's primary device is left dormant for a long time, WhatsApp will automatically log out of all companion devices.
To avail of the facility, users have to enter their phone number on WhatsApp Web and receive a one-time code. They can use this pin to enable device linking instead of scanning a QR code.
Keep In Chat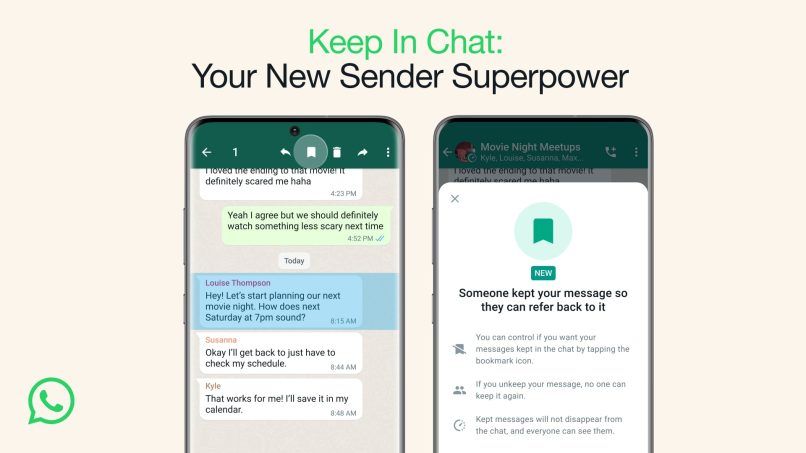 Keep in Chat is an extension of the Disappearing Messages feature, which gives the sender of a message the right to decide what part of the chat can be saved for later. The feature not only lets the sender save their own texts but also notifies them when the receiver keeps a message.
Moreover, it lets the sender decide if the receiver can keep the message or not and for how long. This way the sender will have ultimate control over the message sent.
The saved message will be denoted with a bookmark icon, allowing users to see texts organised by chat, in the Kept Messages folder.
"We believe if you've sent the message, it's your choice whether others in the chat can keep it for later," WhatsApp said in its blog while announcing the feature on 21 April.
Increased security features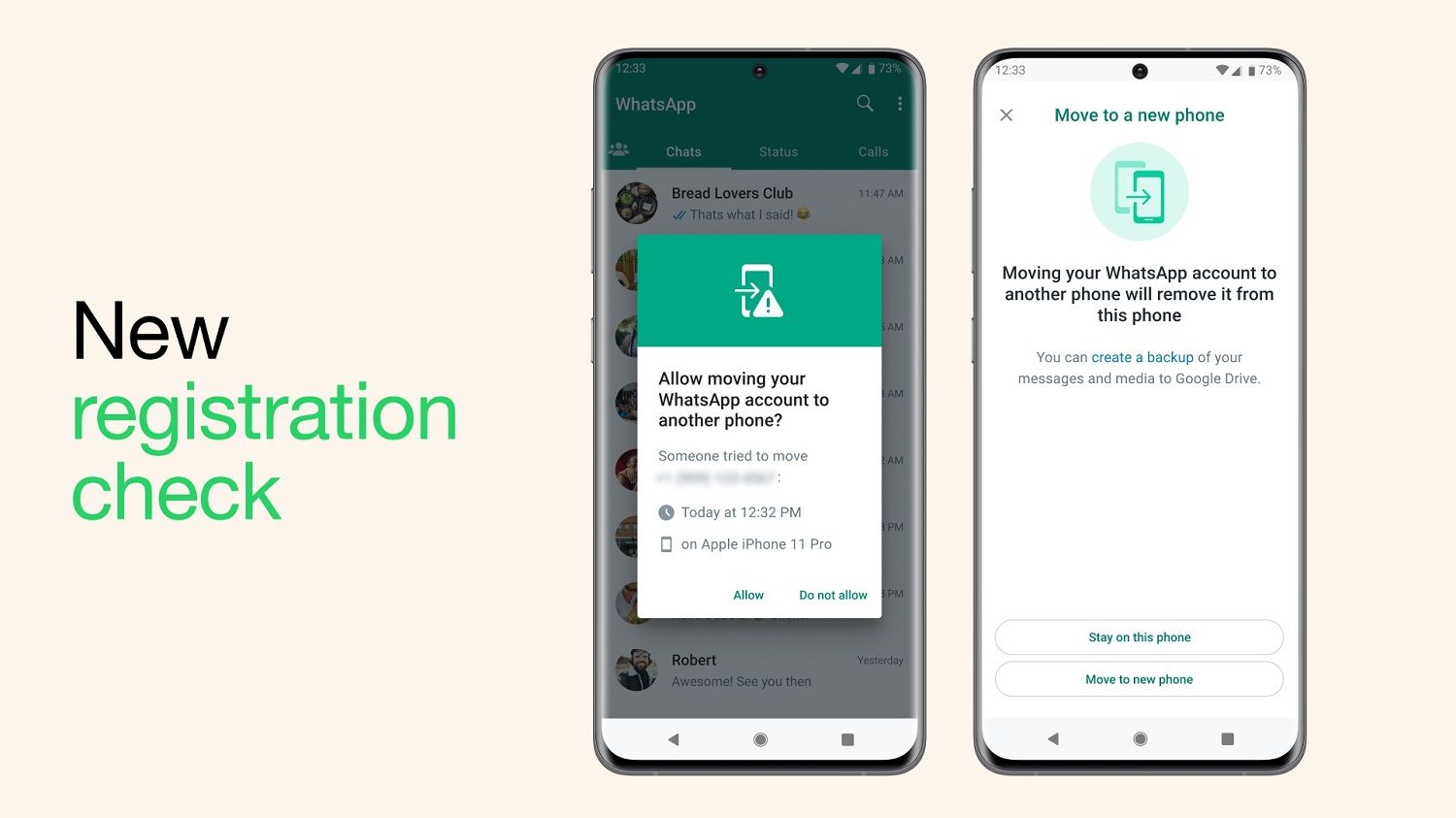 On 13 April, WhatsApp announced three new security features aimed at protecting conversations between users. The three features are: Account Protect, Device Verification, and Automatic Security Codes.
Account Protect is designed to alert users to unauthorised attempts when moving from one device to another. WhatsApp will now ask users to verify on their old device whether they want to switch to a new one.
WhatsApp has added checks as part of Device Verification that will help authenticate an account to protect it from mobile device malware. The checks prevent malware from sending unwanted messages from the user's account. Details of how this is done can be read on Meta's engineering site.
Automatic Security Codes follows a security feature WhatsApp calls "Key Transparency." It helps automatically verify a secure connection for the user when the encryption tab is clicked. The technical details of the feature were shared on Meta's engineering site.
Admins can now control who can join groups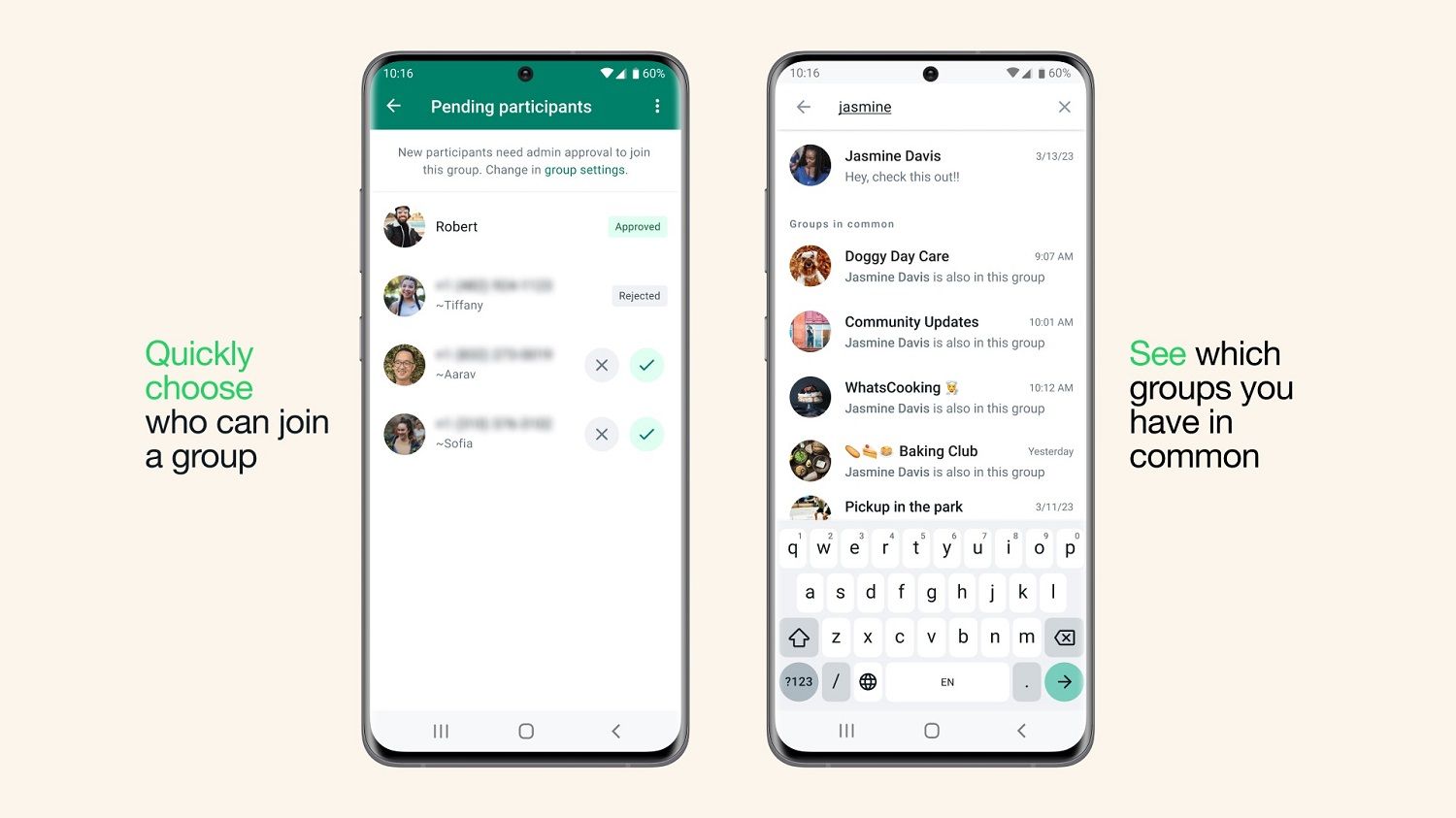 WhatsApp announced two major updates to its Communities group feature on 21 March.
According to the official WhatsApp blog, group admins will have more control over the privacy settings in Communities.
The new update lets admins decide who can join a Communities group, which is larger than a normal group.
"When an admin chooses to share their group's invite link, or make their group joinable in a community, they now have more control over who can join," WhatsApp said in its blog.
Find common groups
WhatsApp has also made it easier for users to search groups they may have in common with a contact. This can be done simply by looking up the contact's name.
"With the growth of Communities and their larger groups, we want to make it easy to know which groups you have in common with someone," WhatsApp said in its blog.
WhatsApp said that both admin control and common group features will begin rolling out globally over the next few weeks.
Multiple updates to Status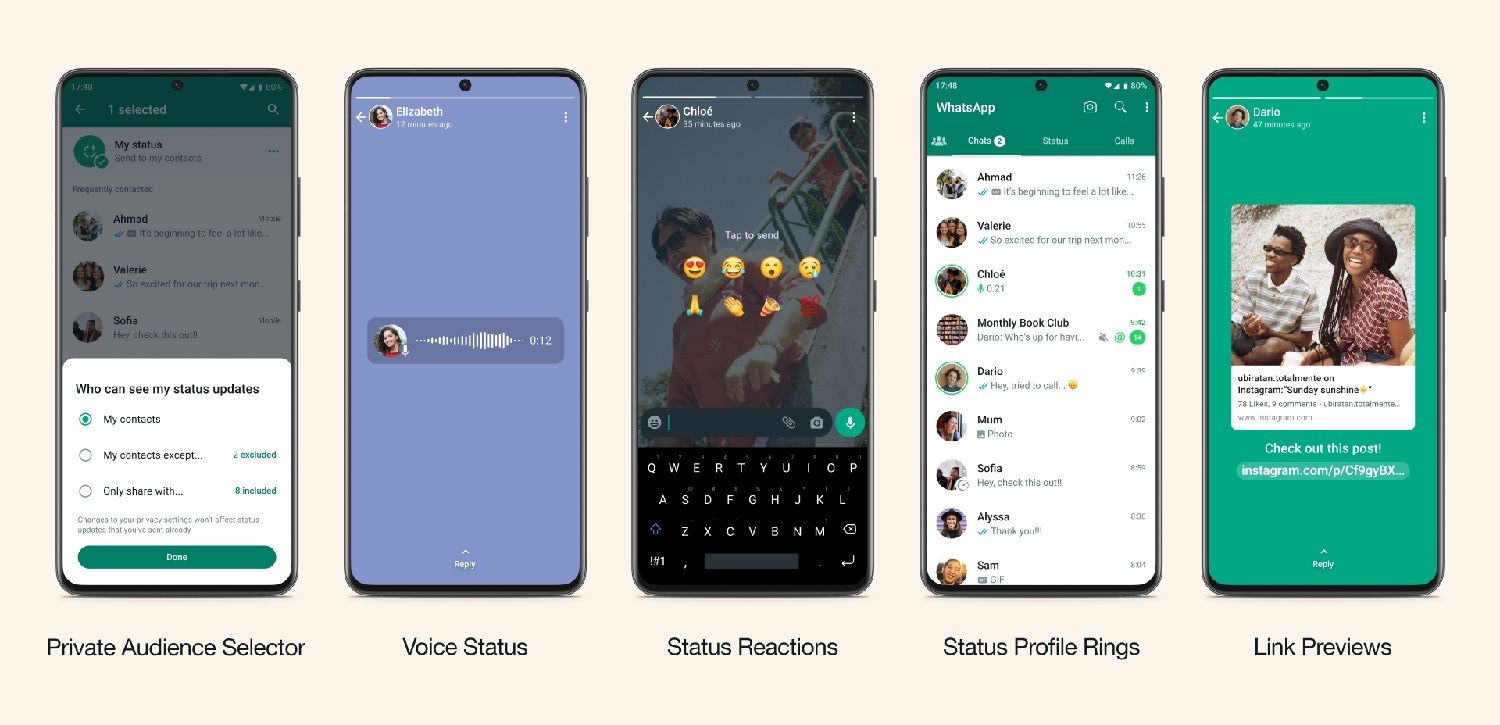 On 7 February, WhatsApp released a series of updates to the Status feature of the platform. These included private audience selector, voice status, status reactions, status profile rings, and link previews.
The private audience selector allows the user to share status with specific contacts and update the settings per status.
Users will also be able to record and share voice messages for up to 30 seconds on status.
At the same time, users can also send quick reactions to status updates by selecting one of eight default emojis by swiping up on the status screen. The feature is in addition to the already existing reply option via text, voice message, and stickers among others.
Whenever a user posts a status, a ring will appear around their profile picture. This will let those who have the user in their contact list know that a new status has been posted.
Visual preview of links posted in status updates will be visible to help contacts understand what the link is about before they click on it.
Screenshot blocking for 'View Once' media
It is now no longer possible to take screenshots of messages marked as 'View Once' on WhatsApp. The new feature was originally tested in beta mode in October 2022, and has now been made more widely available on iOS and Android.
If any attempt is made to take a screenshot of a photo or video sent as 'View Once,' a prompt shows the message "Screenshot Blocked."
Because "view once" means "view once" 🙅📸 pic.twitter.com/LFXKxuaQKx

— WhatsApp (@WhatsApp) January 23, 2023
Messages marked as 'View Once' do not get saved to the recipient's Photos or Gallery. As the name goes, the content can be viewed only once and it cannot be forwarded, saved, starred, or shared. It gets removed from chat if the media has not been seen in 14 days. If the 'View Once' message is backed up while it is unopened, the message can be restored from the backup.
But WhatsApp warns that 'View Once' messages should be sent to trusted individuals as screenshot blocking is not available in older versions of WhatsApp. It is also easily possible to take a photo or make a video of a 'View Once' media using a camera or any other device.
Ability to recognise text in WhatsApp Images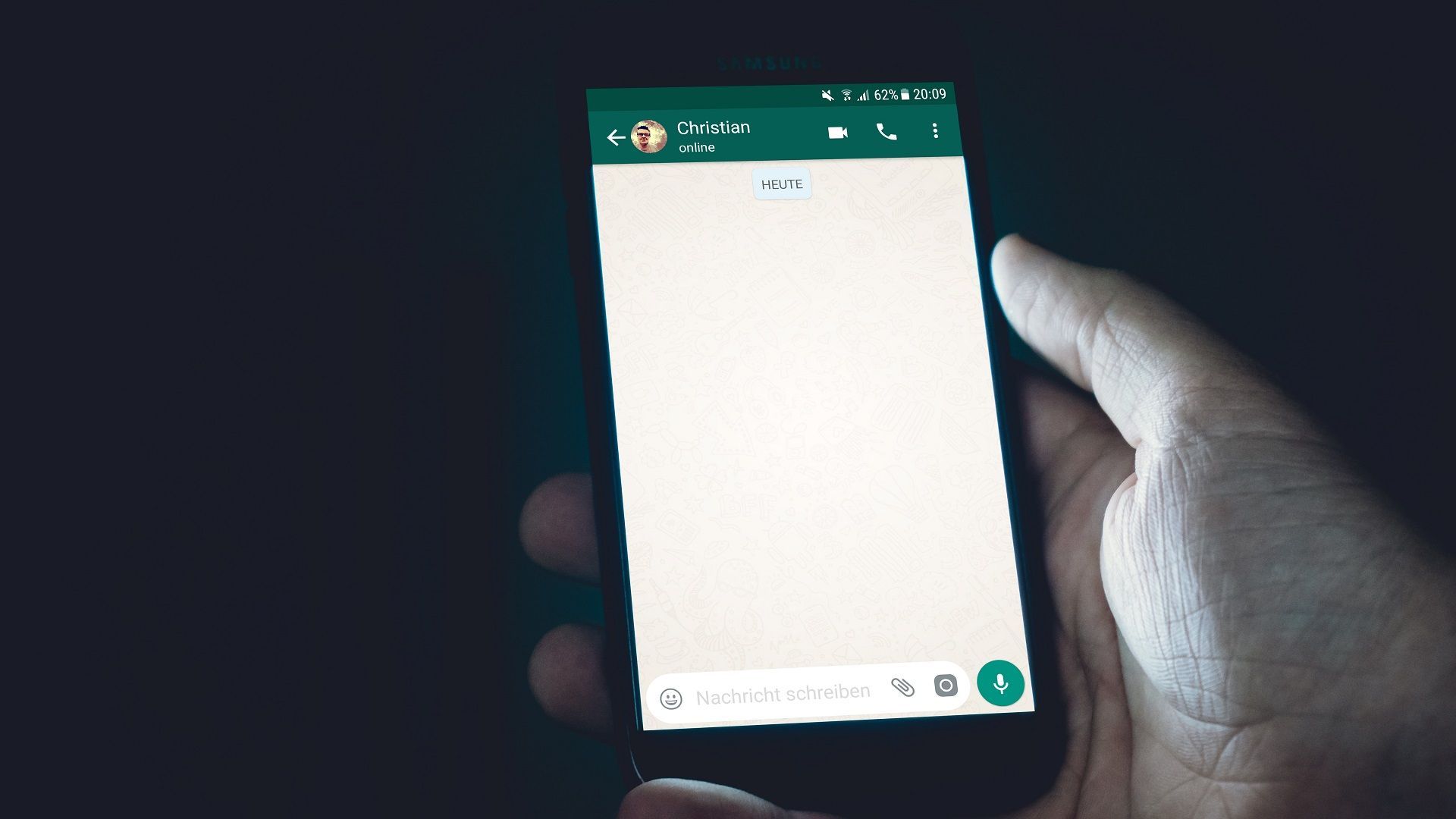 One of the most significant modifications the popular encrypted messaging service is planning to launch this year is the ability to recognise text in images shared through WhatsApp, allowing users to copy and paste this text. However, the messaging platform is providing only support for it, and this feature will only be available to iOS16 users.
Transfer chat without Google Drive

Another improvement that is currently being worked on is the capability to transfer WhatsApp chat history between Android phones without the aid of Google Drive. Users will find it much simpler to switch their chat history from one phone to another using this tech-savvy alternative. Once it's available, users can do so by going to WhatsApp Settings > Chats > Chat transfer to Android, scanning the QR code, and then following the on-screen instructions.
Report problematic content on status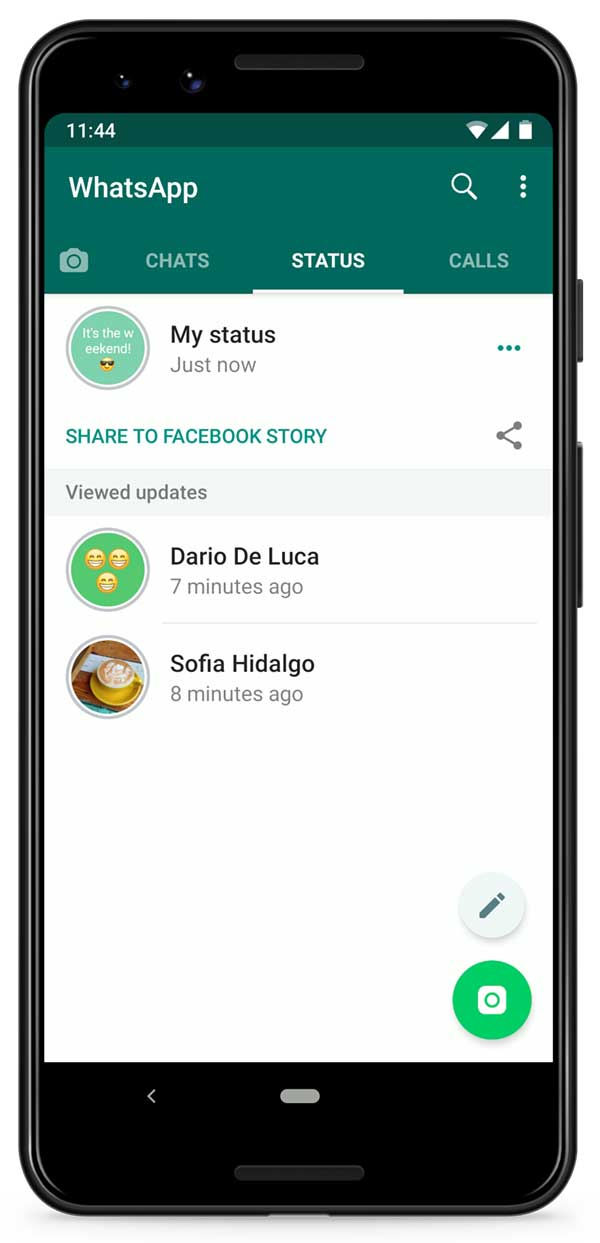 WhatsApp users are currently able to report violations of the platform's rules, message contacts, and receive media. However, soon users will be able to report statuses that contain objectionable information, such as defamation or offensive language.
It is anticipated that the additional features, which are being developed for WhatsApp's Android and desktop beta versions, will be made available in the next software upgrades. The status option will feature a report button once it is made accessible to users.
Use a proxy to connect to WhatsApp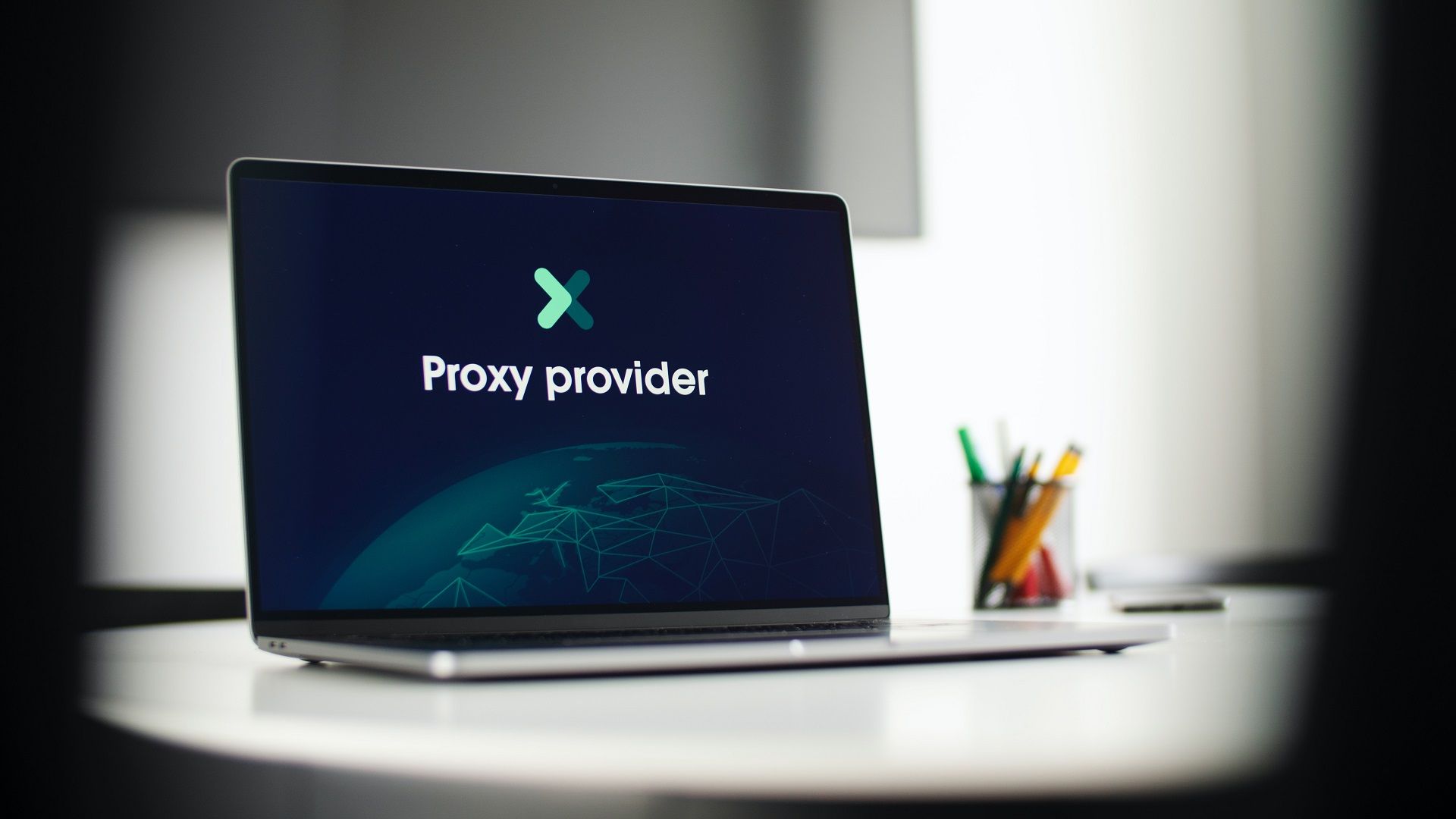 It seems like WhatsApp has found a way to reach its users who, in some countries, face a hard time connecting with the platform due to government censorship. The platform has recently introduced support for proxy functionality for those who want to download it and use this app anywhere. This feature can be used on the latest version of WhatsApp.
Sending images in their original quality
Considering recent app functionality, users cannot send photographs in their original quality because of compression in the best quality option. Soon, this may change, as WhatsApp is now developing a new feature to let users send photographs in their original resolution. The ability to send photographs in their original resolution will be added in a future update of WhatsApp, according to the company.
(Main and featured image: courtesy of Eyestetix Studio/Unsplash)