The popular messaging app WhatsApp is undergoing various upgrades to keep up with user trends by adding value to its app in terms of offering the best texting experience. In 2022, WhatsApp introduced several updates and features, including Avatars, Message Yourself, Communities, In-chat polls, 32-person video calling and larger groups and many others.
This year, too, the meta-owned messaging app is planning to roll out updates, including two big changes to its visuals. These updates will introduce the users to enhanced versions of existing features along with some others. WhatsApp users can now peep into these improvements, thanks to public leaks of their specifics. Some of the new features were found by the internet detectives at WABetaInfo, who investigated the app to find the new functionalities. So, let's have a sneak peek at the WhatsApp world to see what's coming up next.
Here are some WhatsApp updates to note in 2023
Admins can now control who can join groups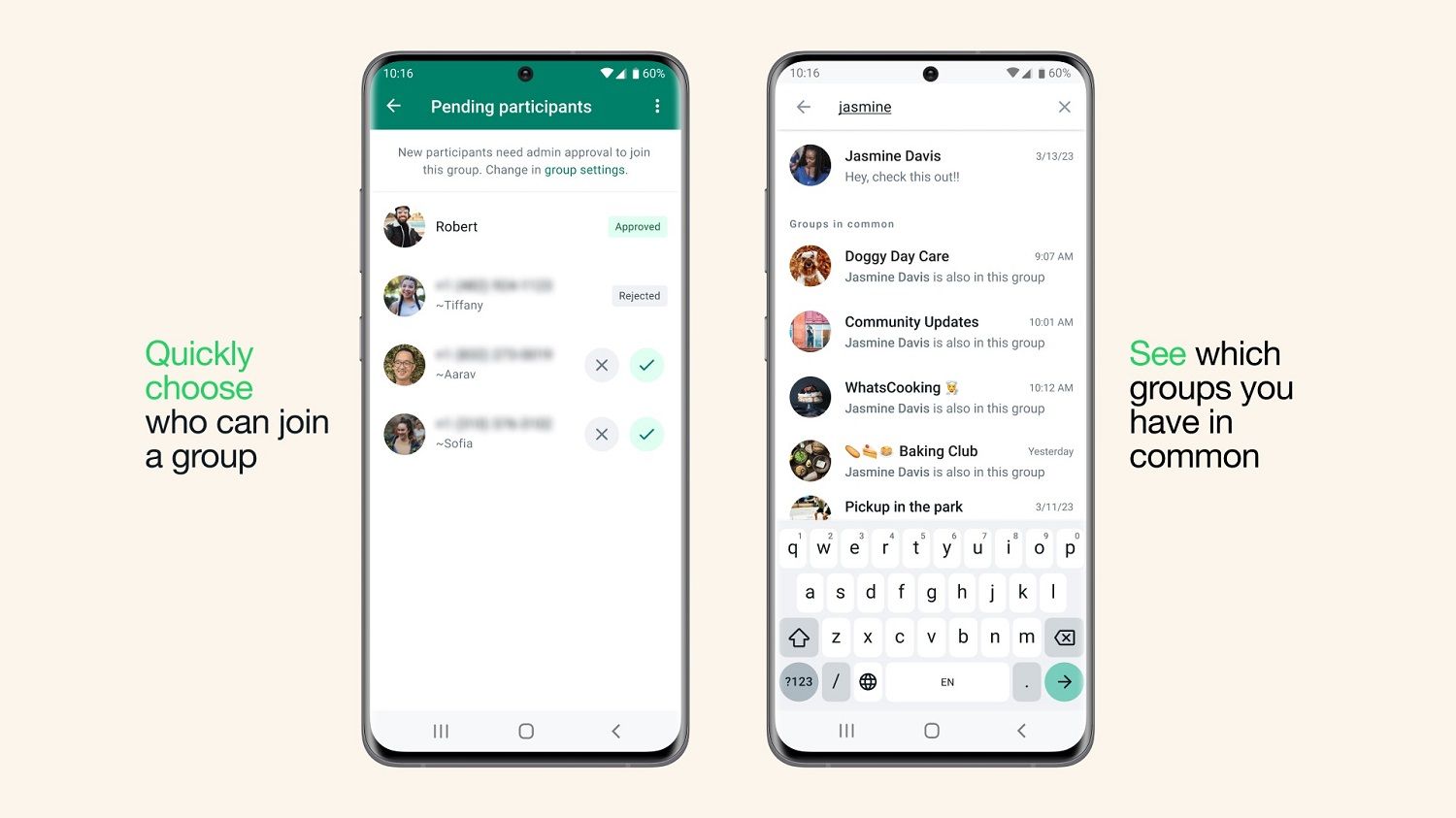 WhatsApp announced two major updates to its Communities group feature on 21 March.
According to the official WhatsApp blog, group admins will have more control over the privacy settings in Communities.
The new update lets admins decide who can join a Communities group, which is larger than a normal group.
"When an admin chooses to share their group's invite link, or make their group joinable in a community, they now have more control over who can join," WhatsApp said in its blog.
Find common groups
WhatsApp has also made it easier for users to search groups they may have in common with a contact. This can be done simply by looking up the contact's name.
"With the growth of Communities and their larger groups, we want to make it easy to know which groups you have in common with someone," WhatsApp said in its blog.
WhatsApp said that both admin control and common group features will begin rolling out globally over the next few weeks.
Multiple updates to Status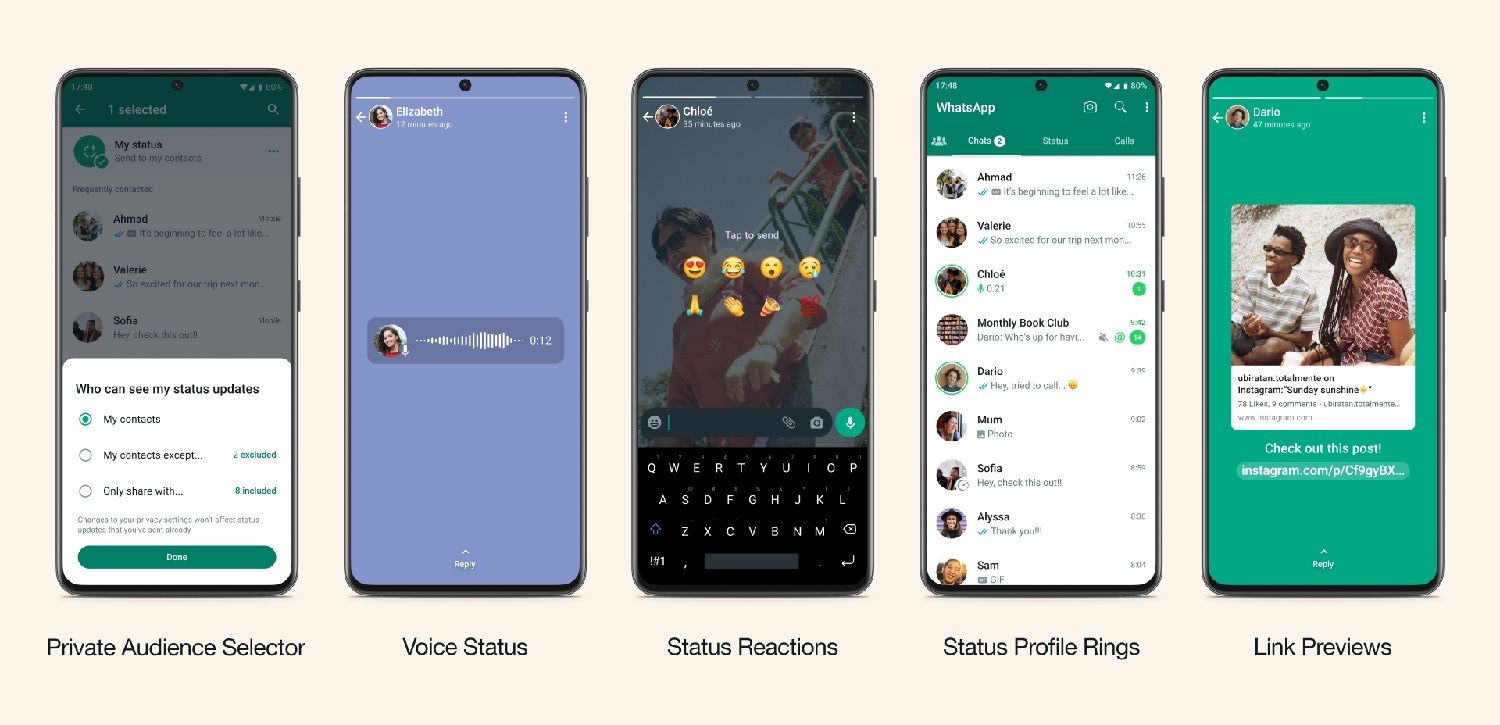 On 7 February, WhatsApp released a series of updates to the Status feature of the platform. These included, private audience selector, voice status, status reactions, status profile rings, and link previews.
The private audience selector allows the user to share status with specific contacts and update the settings per status.
Users will also be able to record and share voice messages for up to 30 seconds on status.
At the same time, users can also send quick reactions to status updates by selecting one of eight default emojis by swiping up on the status screen. The feature is in addition to the already existing reply option via text, voice message, and stickers among others.
Whenever a user posts a status, a ring will appear around their profile picture. This will let those who have the user in their contact list know that a new status has been posted.
Visual preview of links posted in status updates will be visible to help contacts understand what the link is about before they click on it.
Screenshot blocking for 'View Once' media
It is now no longer possible to take screenshots of messages marked as 'View Once' on WhatsApp. The new feature was originally tested in beta mode in October 2022, and has now been made more widely available on iOS and Android.
If any attempt is made to take a screenshot of a photo or video sent as 'View Once,' a prompt shows the message "Screenshot Blocked."
Because "view once" means "view once" 🙅📸 pic.twitter.com/LFXKxuaQKx

— WhatsApp (@WhatsApp) January 23, 2023
Messages marked as 'View Once' do not get saved to the recipient's Photos or Gallery. As the name goes, the content can be viewed only once and it cannot be forwarded, saved, starred, or shared. It gets removed from chat if the media has not been seen in 14 days. If the 'View Once' message is backed up while it is unopened, the message can be restored from backup.
But WhatsApp warns that 'View Once' messages should be sent to trusted individuals as screenshot blocking is not available in older versions of WhatsApp. It is also easily possible to take a photo or make a video of a 'View Once' media using a camera or any other device.
Ability to recognise text in WhatsApp Images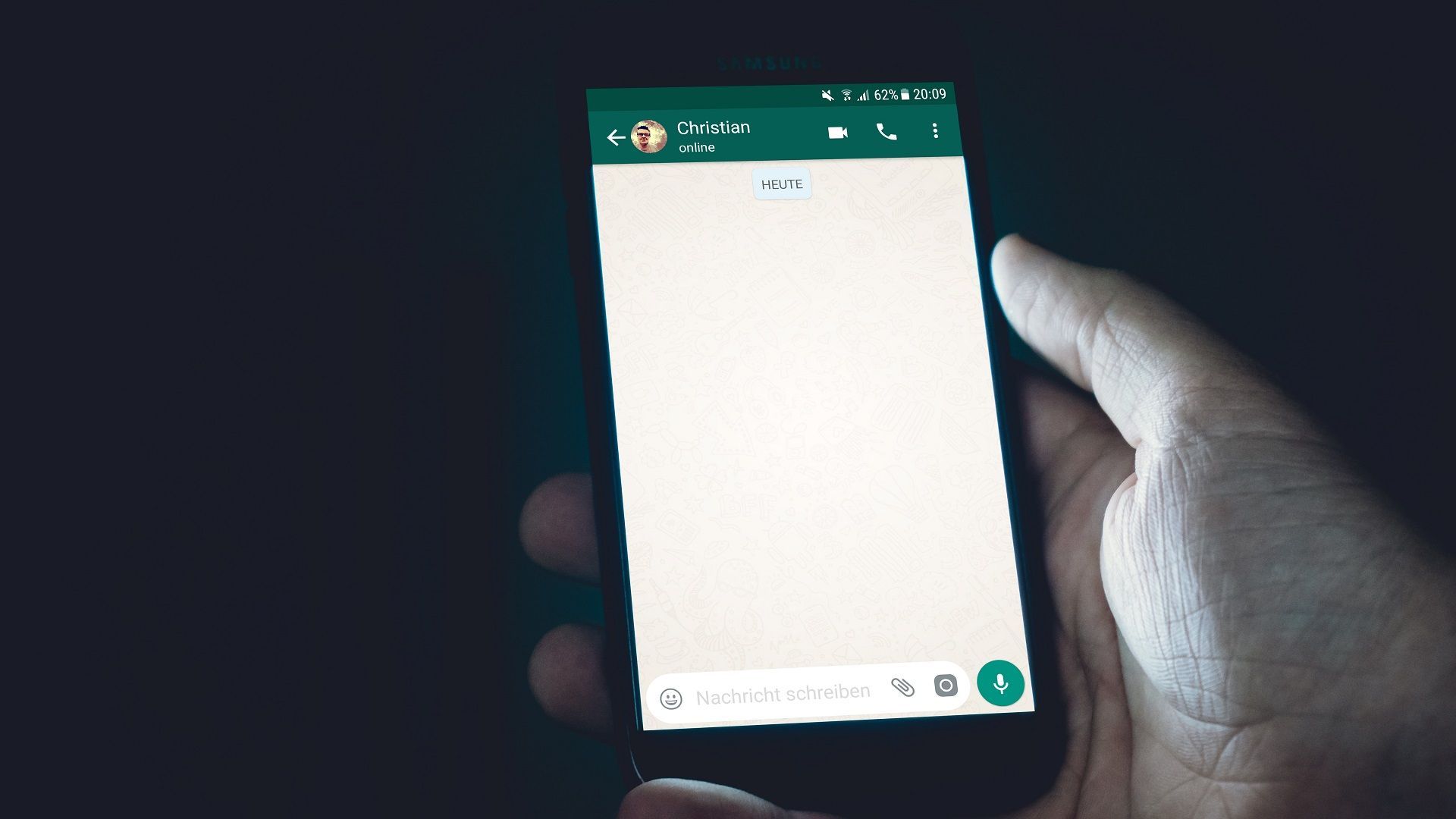 One of the most significant modifications the popular encrypted messaging service is planning to launch this year is the ability to recognise text in images shared through WhatsApp, allowing users to copy and paste this text. However, the messaging platform is providing only support for it, and this feature will only be available to iOS16 users.
Transfer chat without Google drive

Another improvement that is currently being worked on is the capability to transfer WhatsApp chat history between Android phones without the aid of Google Drive. Users will find it much simpler to switch their chat history from one phone to another using this tech-savvy alternative. Once it's available, users can do so by going to WhatsApp Settings > Chats > Chat transfer to Android, scanning the QR code, and then following the on-screen instructions.
Report problematic content on status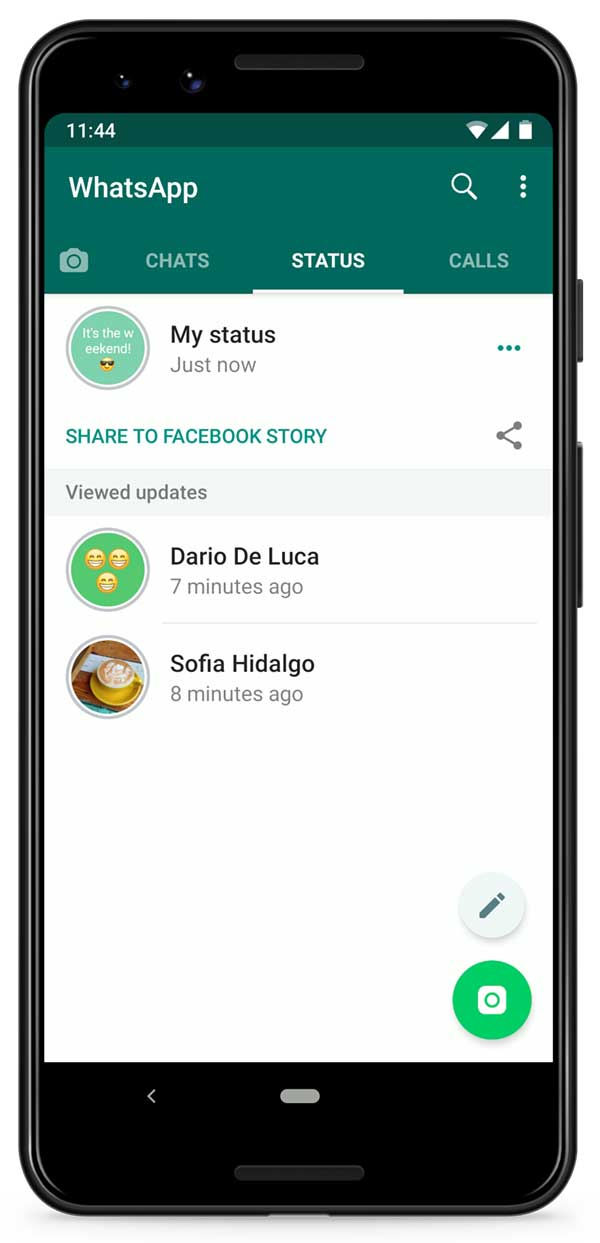 WhatsApp users are currently able to report violations of the platform's rules, message contacts, and receive media. However, soon users will be able to report statuses that contain objectionable information, such as defamation or offensive language.
It is anticipated that the additional features, which are being developed for WhatsApp's Android and desktop beta versions, will be made available in the next software upgrades. The status option will feature a report button once it is made accessible to users.
Use a proxy to connect to WhatsApp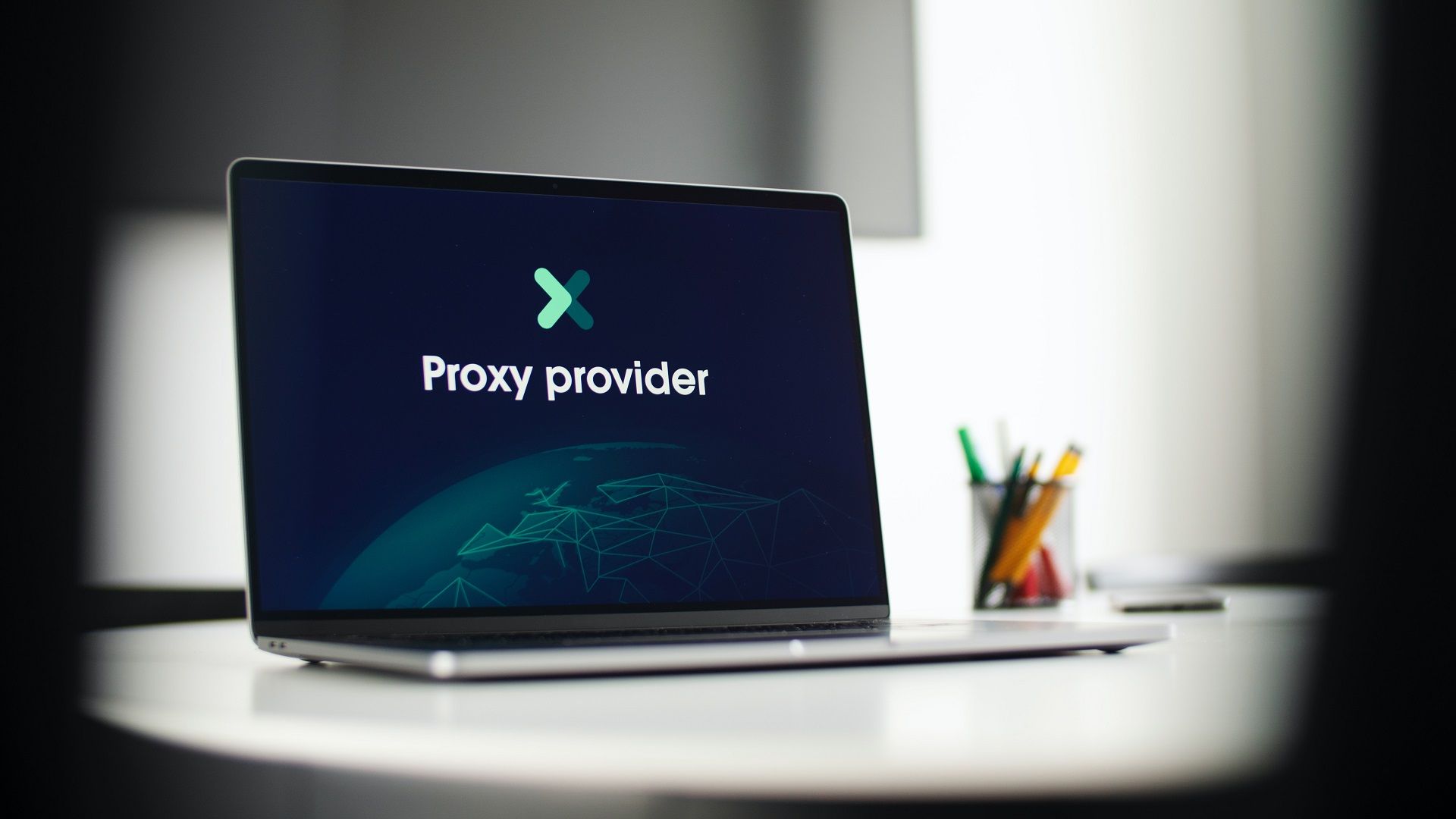 It seems like WhatsApp has found a way to reach its users who, in some countries, face a hard time connecting with the platform due to government censorship. The platform has recently introduced support for proxy functionality for those who want to download it and use this app anywhere. This feature can be used on the latest version of WhatsApp.
Sending images in their original quality
Considering recent app functionality, users cannot send photographs in their original quality because of compression in the best quality option. Soon, this may change, as WhatsApp is now developing a new feature to let users send photographs in their original resolution. The ability to send photographs in their original resolution will be added in a future update of WhatsApp, according to the company.
(Main and featured image: courtesy of Eyestetix Studio/Unsplash)