Staying at Else Hotel in Chinatown? Here are some exciting activities you can do while you're there.
Else Hotel is a rather new hotel that has recently opened its doors in Kuala Lumpur, Malaysia—situated right in front of Petaling Street, which is also known as Chinatown. The hotel boasts of various types of rooms and suites, including the Mantra standard rooms and the luxurious Else Suite. The rooms are tastefully designed with soft palettes and natural tropical textures to create a modern yet calm and soothing atmosphere, perfect for guests to relax and unwind.
To cater to the wellness needs of its guests, the hotel features various wellness facilities, such as a terrace and pool house that are equipped with cabanas and board games, a state-of-the-art gym, a gratitude space, and floating meditation pods. These facilities provide a renewed perspective of Kuala Lumpur's skyline, allowing guests to take in the beauty of the city while rejuvenating their bodies and minds.
For those who need to work, the hotel has a Business Den that offers a private meeting room, a communal co-working space, as well as a sunken living room, drawing room, and library. This space is perfect for entrepreneurs and business travelers who need to work and network while away from their offices.
View this post on Instagram
In addition to the wellness and business facilities, Else Hotel has two food and beverage concepts that are designed to make guests feel at home. The Raw Kitchen Hall is a casual yet chic gathering place that serves a range of dishes from Asian to Mediterranean flavors, providing modern and familiar classics that are sure to delight guests' taste buds. While Yellow Fin Horse is a destination wood-fire restaurant that offers international and Malaysian flavours with contemporary authenticity, providing a unique dining experience that guests are sure to remember.
Else Hotel is a perfect retreat for well-traveled entrepreneurs and cosmopolitan explorers seeking a differentiated and distinct interpretation of hospitality. The hotel offers intuitive service alongside intentionally curated spaces to offer a sense of sensible luxury, making it the perfect place to disconnect and reconnect with oneself.
If you are staying at Else Hotel in Chinatown, there are also plenty of exciting things to do in the area. Read on as we reveal all the things you could do or visit while staying in Else Hotel in Chinatown.
Exciting things you can do while at Else Hotel in Chinatown, Kuala Lumpur
Feast your eyes as your explore Eduardo Enrique's Lost Sanctuary exhibition
Eduardo Enrique, a renowned visual artist from Venezuela, is known for his unique blend of cultural heritage and contemporary pop culture in his art practice. He has a long-standing portfolio of serving fashion, lifestyle, and entertainment brands for over 12 years as a former marketer and advertising creative, which has enabled him to occupy a unique position in the art scene. In his solo exhibition titled "Lost Sanctuary" at Else Hotel in Chinatown, Kuala Lumpur, Enrique delves into the complex issues around consumerism, globalisation, and the future of ownership.
Through his thought-provoking art practice, Enrique aims to explore the intricate relationships between our past and present and how our economic needs have shaped the world around us. The exhibition is set to illustrate the incidental nature of cultural transformation, which is often overlooked and missed, as societies move at the pace of a never-stopping global economic strategic synergies and competitions, which are beyond our control.
The exhibition is open to the public from 25 May to 30 July 2023, providing an excellent opportunity for art enthusiasts and visitors to witness Eduardo Enrique's unique artistic style and explore the complex issues surrounding consumerism, globalisation, and the future of ownership.
Improve your circulation and mental health while soaking in Else Hotel's float pod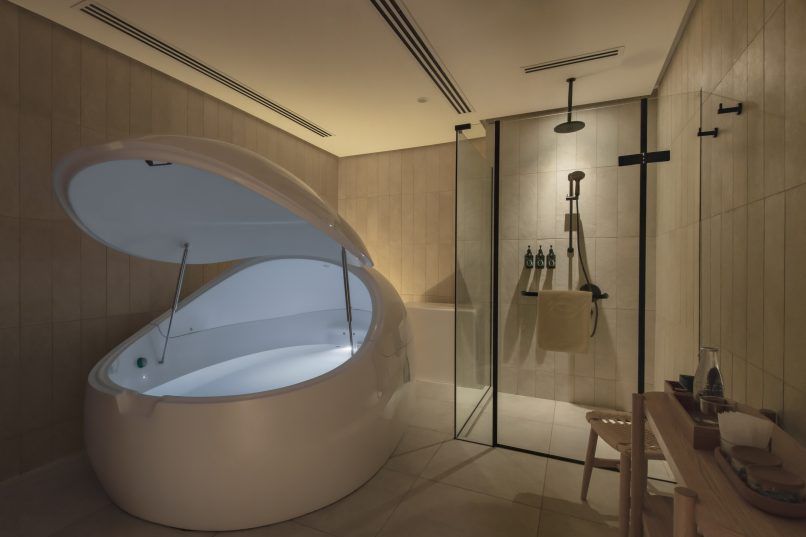 Else Hotel provides its guests with an exceptional wellness experience through various facilities, including two floatation pods located inside the state-of-the-art gym. These pods offer a unique opportunity to slow down and find stillness through sensory deprivation. Unlike your usual hotels located in Kuala Lumpur, Else Hotel provides an escape from the bustling city through its one-of-a-kind floatation pods, which are designed to help rejuvenate both the mind and body.
The floatation pods are lightless and soundless, providing an environment that is conducive to relaxation. The pods are filled with a highly concentrated Epsom salt water that is heated to skin temperature, allowing the guests to float effortlessly. Floatation, also known as sensory deprivation, involves relaxing in a floatation pod with all sights and sounds removed, drifting into a meditative state that rejuvenates the mind and body.
If you're looking to unwind and escape from the stress of everyday life, Else Hotel's floatation pods are just what you need. The unique experience of sensory deprivation provides a chance to disconnect from the outside world and focus on your inner self. By immersing yourself in the tranquil environment of the floatation pods, you can improve your circulation, mental health, and overall well-being.
Dine at Yellow Fin Horse by Chef Jun Wong at Else Hotel
Yellow Fin Horse is a restaurant located at Else Hotel that specialises in wood-fire cooking, offering guests with a unique dining experience. This restaurant provides a variety of international and Malaysian cuisine that features an ever-evolving selection of dishes made with the season's best produce procured from within the country and an international network of responsible suppliers. The dishes are prepared using primitive techniques like fermentation and wood-fire cooking that result in surprising and delicious compositions. The restaurant also offers a carefully curated selection of natural wines that perfectly pair with the food, providing guests with a complete dining experience.
The intimate service and setting of Yellow Fin Horse make dining here a memorable experience. The restaurant has a cosy and inviting atmosphere that sets the tone for a pleasant evening. The staff provides excellent service, ensuring that guests have a comfortable dining experience. Yellow Fin Horse is the perfect place to indulge in a delicious meal and unwind with friends or family in a relaxed environment.
Thus, if you're looking for a unique dining experience that offers delicious food and impeccable service, Yellow Fin Horse should be at the top of your list of places to visit during your stay at Else Hotel.
Reward yourself with some sweet treats at the famous Lorong Yap Ah Loy pushcart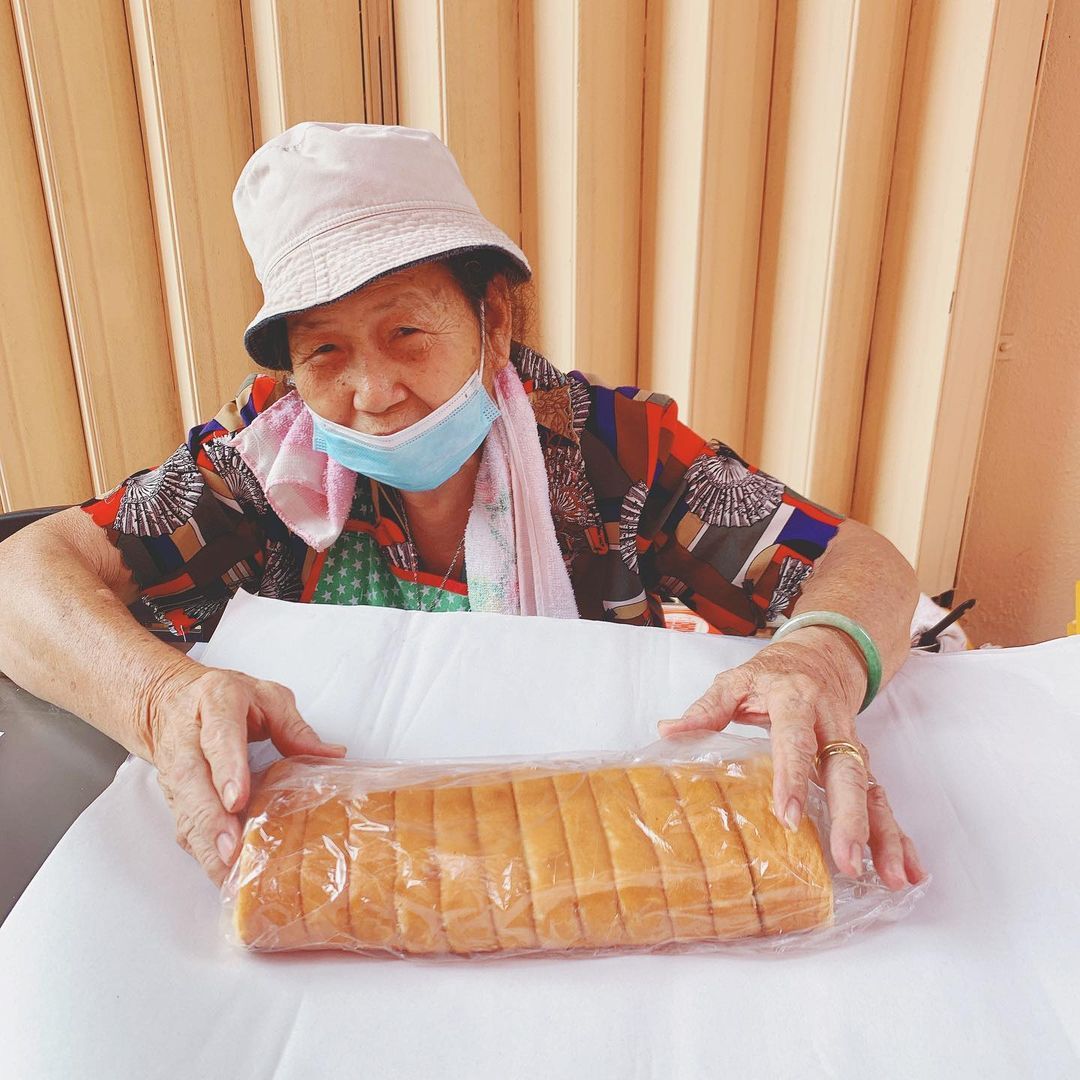 If you're looking for a unique culinary experience during your stay at Else Hotel in Kuala Lumpur, then make sure to visit the famous Swiss Roll and Kaya Kok stall run by an 81-year-old woman named Madam Wong. Just four minutes away from the hotel by foot, this hidden gem is located at Lorong Yap Ah Loy, and has been serving homemade kaya Swiss rolls, kaya puffs, and egg tarts for over 40 years. Madam Wong uses a recipe that was concocted by her husband in 1974, and she wakes up as early as 1 AM every day to make her baked goods from scratch. Her pastries have gained popularity among both locals and tourists alike.
What makes Madam Wong's Swiss Rolls so special is that they are quite large and are already pre-cut into 12 slices for the convenience of her customers. The kaya filling, which is her specialty, is the highlight of the pastries. It has a balanced and light flavor that doesn't have any artificial sweetness, making it a perfect treat for any time of the day.
So, if you're a foodie or just looking for something delicious to snack on, then make sure to check out the famous Madam Wong pushcart. It's a perfect place to indulge in some mouth-watering homemade pastries and immerse yourself in the local culture of Kuala Lumpur's Chinatown.
Indulge in one of the best claypot chicken rice Malaysia has to offer at Hong Kee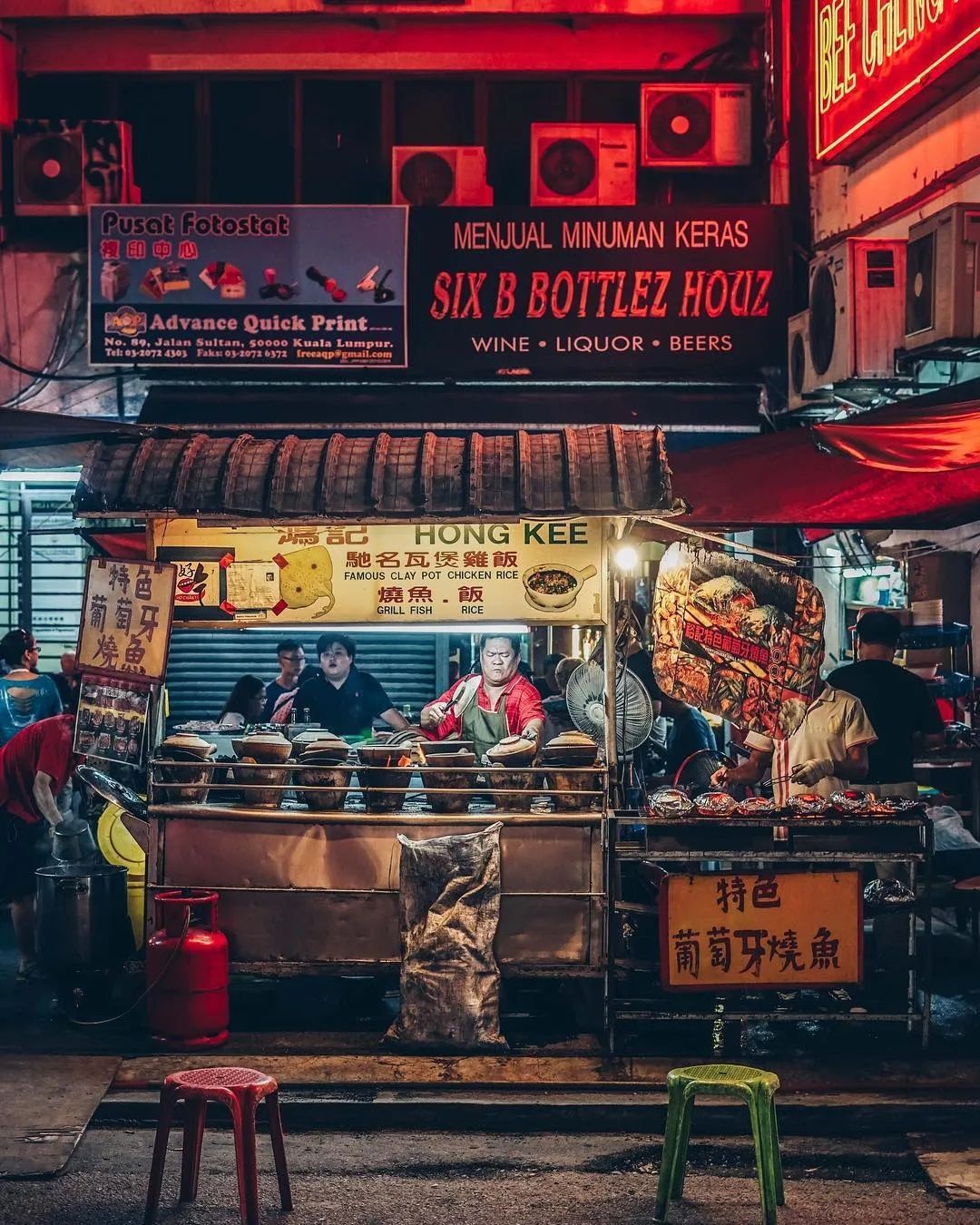 For a truly authentic and memorable Malaysian street food experience, a visit to Hong Kee is a must. Situated in front of REXKL in Chinatown, Hong Kee is a stall that specializes in claypot chicken rice, a traditional Malaysian dish that is cooked over charcoal and infused with a smoky aroma. The stall is only open in the evenings and is located outdoors along the bustling Jalan Sultan.
The dish itself is a delectable combination of tender and flavoursome rice that is cooked to perfection with a crispy top layer that is a hallmark of the claypot dish. The rice is served with lap cheong, chicken chunks, scallions, pork lard, sesame oil, and dark soy sauce, all contributing to the rich and delicious flavour.
One of the unique things about Hong Kee is that each order is fired individually, so expect a brief 15-20 minute wait for dinner, but it is definitely worth it. The stall provides a breezy and relaxed atmosphere that is perfect for enjoying a mouthwatering meal with friends or family.
For those who are looking for an authentic Malaysian street food experience, be sure to add this to your list of things to do while staying at Else Hotel in Chinatown, Kuala Lumpur.
For more information or to book a room at Else Hotel, visit their website here.
---
(Hero and feature images credit: Else Hotel)