Tokyo is cosmopolitan, but down south lies Okinawa – beachy, slow-paced, with semi-tropical isles. The island spotlights a unique cultural heritage: it was home to the Ryukyu Kingdom (1429 – 1879) which had their own distinct culture, language and religion from Japan's main island. Although Okinawan citizens are Japanese by nationality, most parts of their lifestyle and culture are significantly different from Japanese mainlanders. Efforts to assimilate the native population to the rest of Japan have been made, but the Ryukyuan culture is an enduring facet of the islands that remains till today.
As such, Okinawan food is difficult to define. There have been so many different gastronomic influences have formed the basis of what Okinawan cuisine is today, especially since it was an important trading hub that linked East Asia to Southeast Asia. We've gathered some of Japan's most favoured Okinawan restaurants serving up everything from traditional royal cuisine to modern fusion dishes.
This article first appeared on Lifestyle Asia Singapore.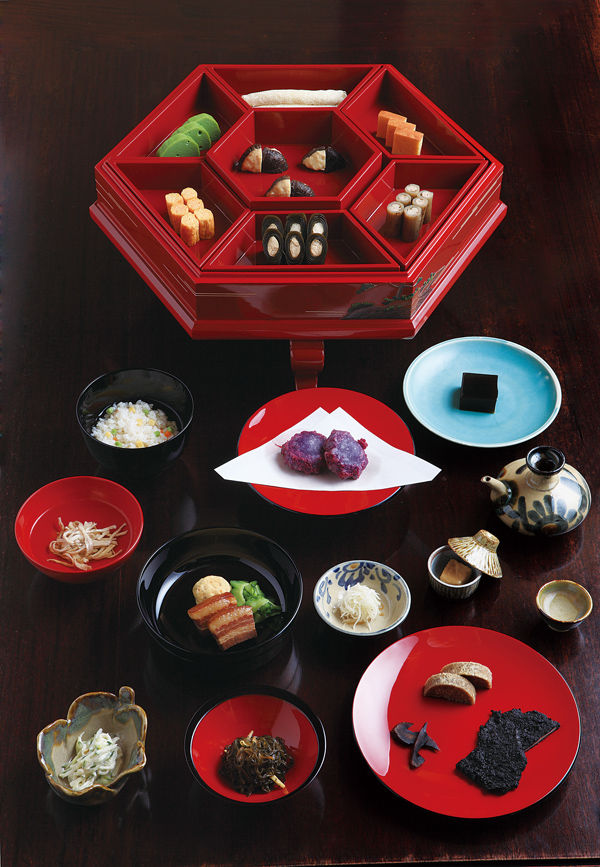 Ask any local for a restaurant recommendation and they will direct you to Mie. Founded in 1958 by writer Hokou Kohagura and his sister Tomi in 1958, the legacy of Okinawan cuisine seems to rest on the shoulders of this cosy establishment. The restaurant pays homage to the Ryukyu Kingdom, with its own royal family and serves up their version of kyūtei ryōri (court cuisine). Court cuisine in the Ryukyu period is a combination of both Chinese and Okinawan food preferences, as Chinese envoys typically visited Okinawa for three to five months at a time. Presented in the classic style of Japanese kaiseki, Mie serves a 13-course meal that will make you feel like a royal in an instant.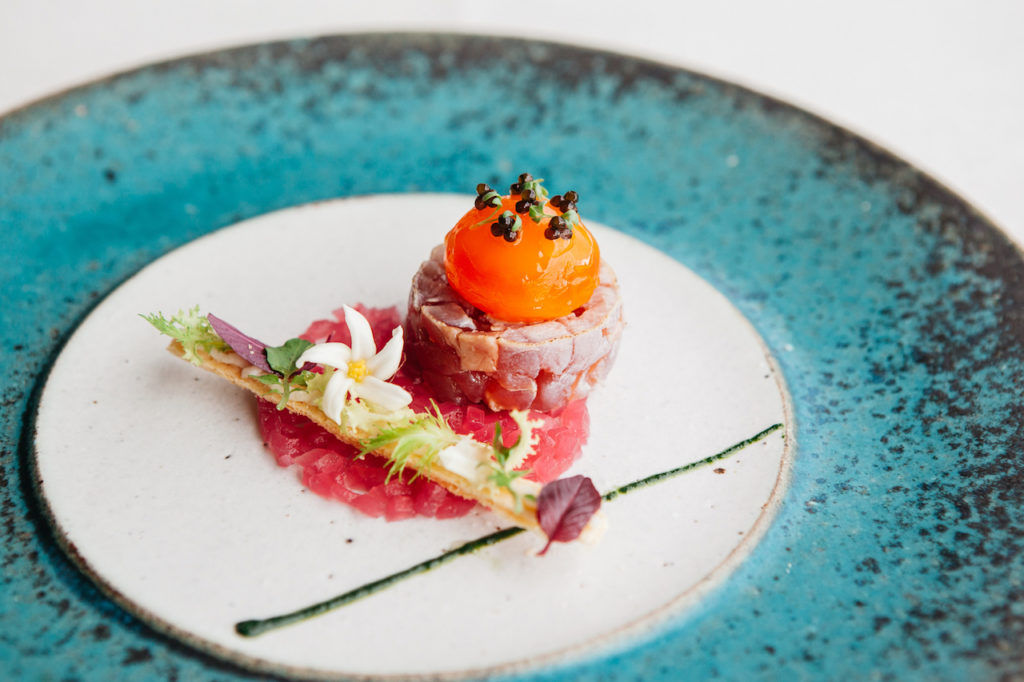 Two words: Novuelle Ryukyu. The cuisine here at Hoshinoya Okinawa can only be summarised as a modern love story between French and Okinawan cuisine. Each recipe is based on local ingredients that are lovingly prepared using French cooking techniques, an alternate twist in Okinawan cuisine which focuses mainly on Asian ingredients and methods. From tender local beef made with Okinawan-style fermented tofu to fresh seafood with indigenous vegetables and herbs, this is one unique restaurant to visit for a contemporary Okinawan experience.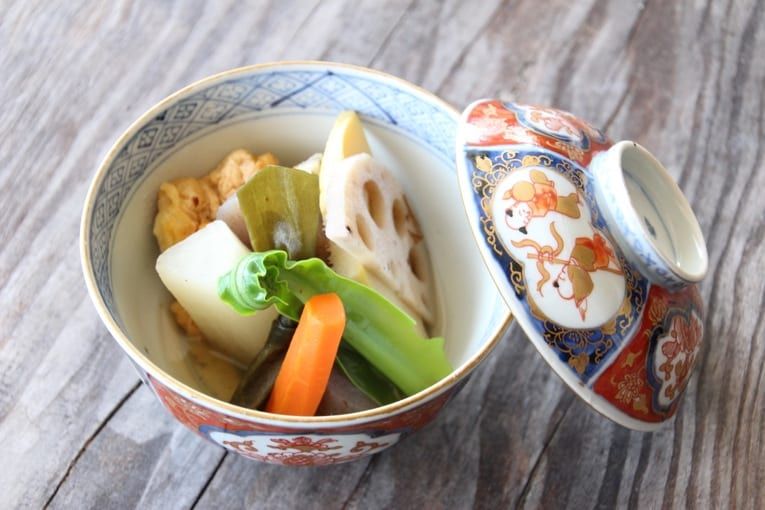 Experience truly local Ryukyukan cuisine here at Tantei. This unique restaurant only uses local ingredients from Ishigaki Island to serve up traditional cuisine from the Yaeyama region in Okinawa. Dishes here mainly consist of herbs and vegetables that bring out the natural taste of each ingredient. We particularly enjoyed Sefan, a simple hot rice bowl dish topped with local vegetables and egg. While you sample their menu, take note of the crockery it is being served in: the restaurant prides itself on using pottery created by Jissei Omine, one of the masters of contemporary Okinawan ceramics.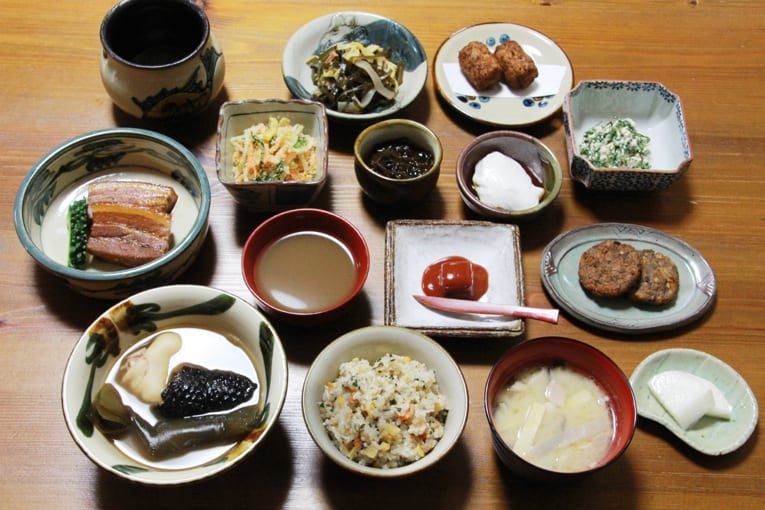 Many restaurants try to showcase a variety of works in a particular cuisine. However, Irabu Kana, a reservation-only restaurant, specialises in one type of court cuisine: Irabu, or sea snakes in Okinawan dialect. The longstanding restaurant has been a pioneer in the medicinal properties of sea snakes since its establishment in 1981. The visuals of the Irabu may send squeamish shivers down your spine, especially with its scaley skin. Beyond that, the texture of the sea snake is similar to a cross between chicken and squid, with hints of its gamey flavour.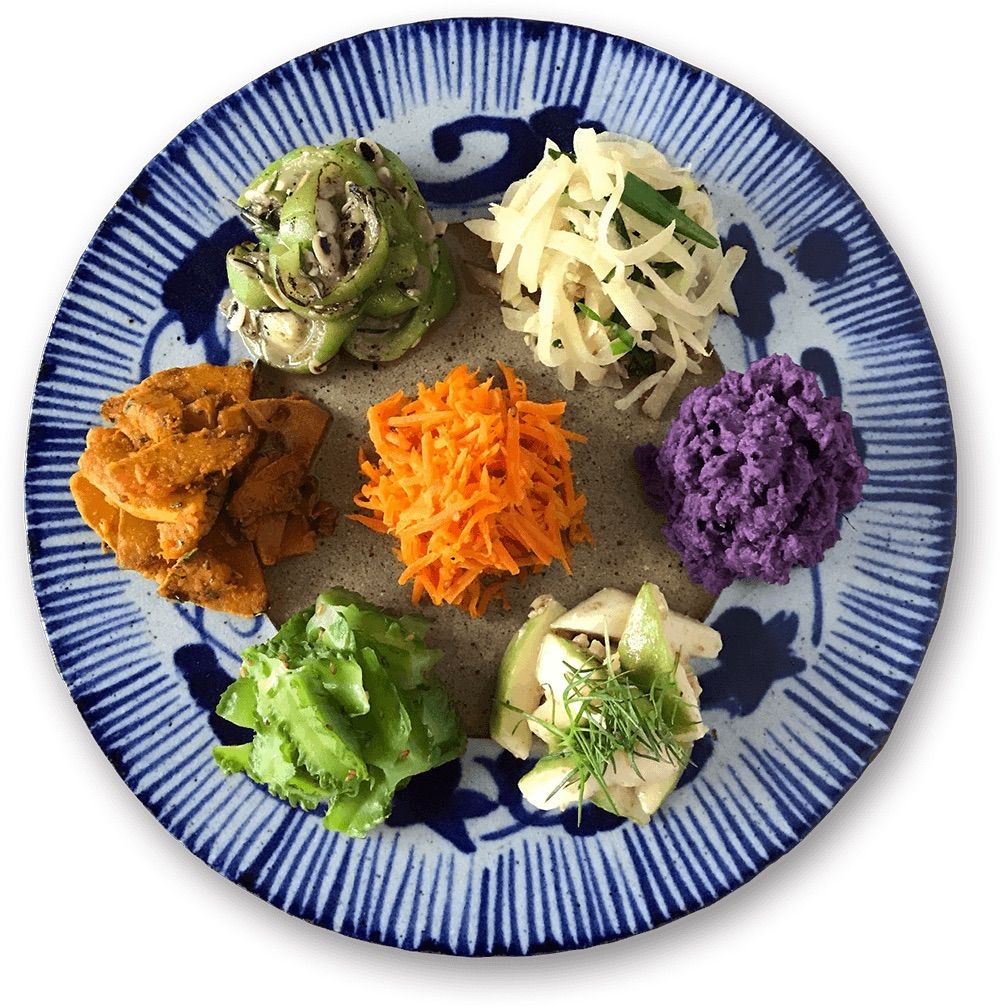 There may not be a royal family anymore in Okinawa, but the founders of Pengin Shokudou most certainly seem to be on that same level today. The restaurant has made the city famous with their phantom chilli oil, and in more recent times, featured in a movie based on its Japanese-Chinese owners. Dishes here resemble the union of the Japanese-Chinese couple, incorporating the styles and flavours of both cuisines. Crowd favourites include their steamed dumplings with wild boar, a platter of assorted vegetables and rare editions of locally-made awamori (Okinawan rice-based spirit). The laid back restaurant serves tables that are well-sought after, so be sure to swing by early.