In an age where self-care is a daily mantra that needs to be repeated every second of the day, it's imperative that you treat yourself every now and then. We're not just talking about that quick lunchtime facial treatment — we're talking about booking yourself a nice weekend vacation that involves the spa, pool, and not much else. How about destination spas in Cambodia for the upcoming long weekend?
While we know that staycations are in all the rage now, sometimes you just want to flash your passport at the airport and get out of the country. Call it a mini vacation if you will, just not one that involves more than a four-hour flight and too much itinerary planning. That's precisely what makes destination spas in Cambodia such a great idea: you don't have to fly too far away, yet you get to immerse yourself in a completely different country and be pampered all weekend long with spa treatments, wellness activities and some quiet time.
If what we're saying isn't enough to entice you, then we're sure the following gorgeous images of four destination spas in Cambodia will do the trick. Take your pick from the private island of Song Saa with its ethical resort to the serene paddy fields of Phum Baitang. If you'd like to stay within Siem Reap, there's the ever-captivating Amansara that was once a guest residence of the royal household, or the Navutu Dreams which looks like a chic resort right out of Santorini. By the end of the slideshow, we're sure you'll be booking a destination spa retreat soon.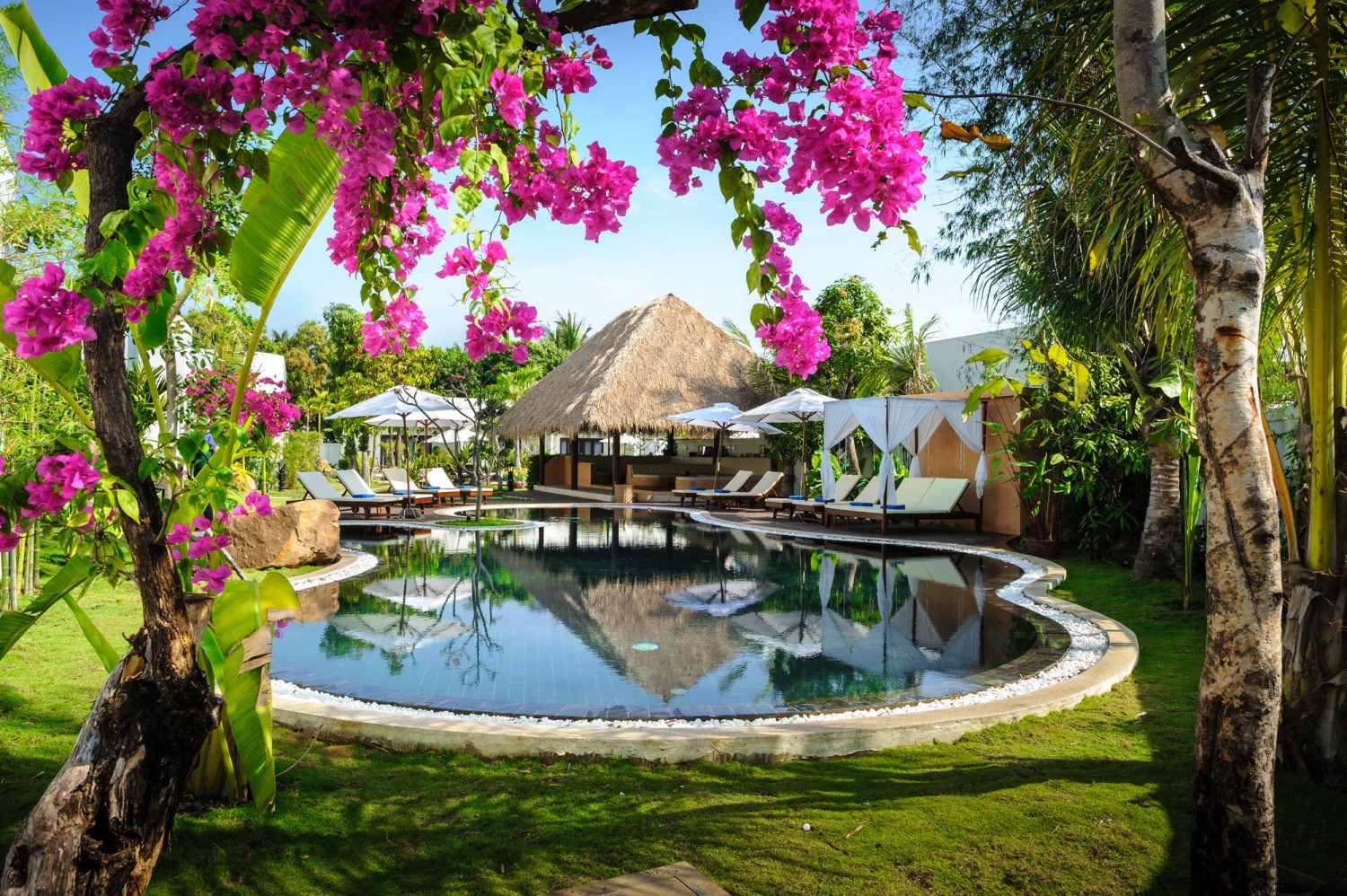 1
Navutu Dreams is located in Siem Reap, but it sure looks as though it's a hidden sanctuary in a land far, far away.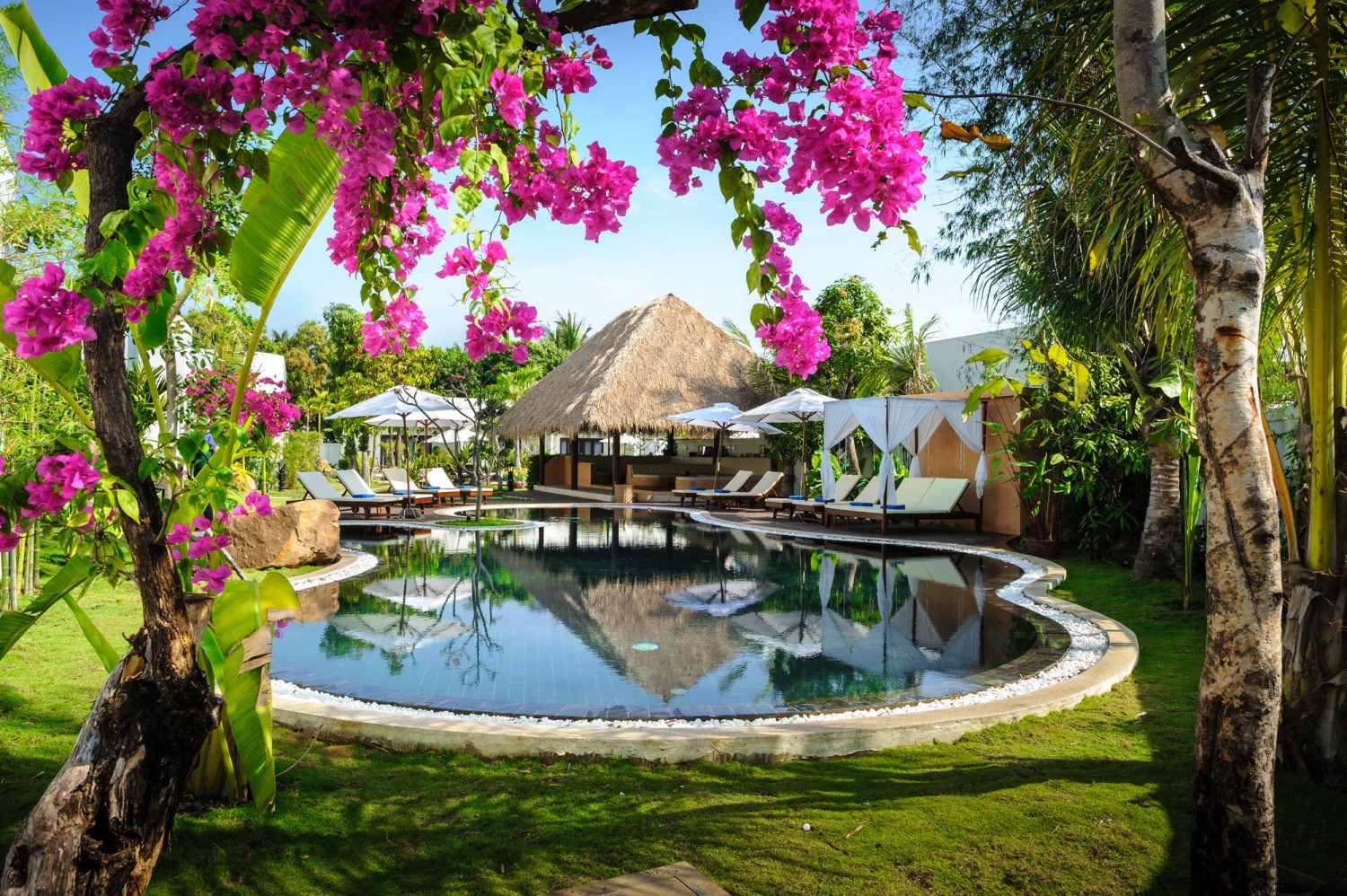 2
The bright pops of colour in the Explorer Room make it look chic.
3
After a relaxing spa session, lounging around at this pool in Navutu Dreams doesn't seem like such a bad idea at all.
4
The room in Navutu Dreams extends out to the lawn for a seamless, resort chic experience.
5
Nobody does resort spas as well as Aman, and the Amansara in Siem Reap is no exception. Fashioned out of a 1960s New Khmer-architecture residence, Amansara is a hauntingly beautiful yet chic resort spa.
6
Stay in the Pool Suite and have a private swimming pool all to yourself. All the better to relax after a nice spa session.
7
The pathway leading to the spa is a serene one, ready to calm your senses.
8
While most would think of the beach as a destination spa getaway, Phum Baitang's location next to the paddy fields will make you think otherwise. The name of the hotel is Khmer for "green village".
9
Echoing its rural surroundings, the interior of Phum Baitang takes on a raw, rustic, yet chic look.
10
Relax and rejuvenate in the tranquil spa at Phum Baitang.
11
Keep the tummy happy as you try out authentic Khmer dishes at the Bay Phsar Restaurant.
12
Meet Song Saa Private Island, accessible by speedboat via Sihanoukville. Most of the island is left undeveloped, but whatever parts that are developed have been turned into a gorgeous and ethical resort. Find chic villas, a spa retreat, and restaurants enveloped within tropical rainforests and reefs.
13
Take in the view on the sunset deck at Song Saa Private Island.
14
The two-bedroom Overwater Villa has its own private pool overlooking the pristine ocean waters.
15
A massage with a view at Song Saa Private Island? Yes, please.