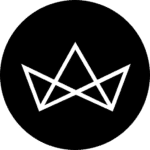 Christmas came early: Win luxury vacations in Lifestyle Asia KL's 12-week holiday getaway contest
Christmas came early at Lifestyle Asia this year! Privileged to have generous partners and with a lot of exciting things happening in our KL office, we think Santa has noticed us playing all nice (okay, a little naughty sometimes) throughout 2017. But what are blessings for if they're not shared, right?
And so, to give a little holiday cheer to our dear readers, we decided to throw a special contest where you can win accommodations in luxury hotels and resorts here and abroad!
The contest
Beginning today (9 October) until 31 December, we'll be running a 12-week holiday getaway contest. Every Monday for each week, we'll reveal one luxurious destination — from Penang, Langkawi, and Kota Kinabalu all the way to China — for one weekly winner and their plus one.
Winners will also be named on our Instagram account @lifestyleasiakl every Monday. So, make sure you follow us now before scrolling further down.
How to enter
To join our 12-week holiday getaway contest, follow these easy steps:
Follow us — @lifestyleasiakl — on Instagram. (Just double-checking.)
Like weekly contest prize (posted on Instagram) that you'd like to win.
In the comment section, tag two friends you enjoy going on vacation trips with, and
Tell us — in 20 words or less — why you'd pick them. (You may comment as much as you'd like to boost your chances of winning, but only 2 persons can be tagged per comment.)
Subscribe to our weekly newsletter by filling up the form below:
Lifestyle Asia Terms & Conditions
It is the participant's responsibility to ensure they are eligible for entering this contest. By participating, you agree to the following:
Prizes are not transferable or exchangeable for cash.
Prizes will need to be collected in person at the time and place specified by Lifestyle Asia.
Participants must be 21 years and above, and residing in Kuala Lumpur, Malaysia.
All decisions made by Lifestyle Asia are final.
Photographs, names and information from this contest may be used for publicity or marketing material.
By participating in this competition, you will be allowing us to add you to the Lifestyle Asia subscription list.
Lifestyle Asia reserves the right to amend these rules or terminate the competition at any time.
Lifestyle Asia is not required to justify any decisions made with regard to this contest.
All prizes are accepted entirely at the risk and responsibility of the winner, and Lifestyle Asia excludes all warranties in connection with the prize to the extent permitted by law.
All participants release and indemnify Lifestyle Asia, its agencies, sponsors and representatives against all liability, cost, loss or expense arising out of acceptance of any prize or participation in the contest including (but not limited to) personal injury and damage to property and whether direct, consequential, foreseeable, due to some negligent act or omission or otherwise.
Jump To / Table of Contents