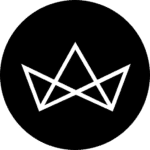 Malaysia and Singapore will be progressively restoring cross-border travel and recognising vaccine certificates
Good news for those who have family in our neighbouring country down south.
Malaysia and Singapore could soon see a progressive restoration of cross-border travel in tandem with vaccine certificates, announced by both countries' foreign affairs ministries. "The operational details of the Reciprocal Recognition of Vaccine Certificate between Malaysia and Singapore, including the detailed requirements, health protocols, and application process involved for entry and exit into Malaysia and Singapore will be further deliberated and finalised by both parties."
This was announced as Singapore's foreign minister Vivian Balakrishnan met with his Malaysian counterpart Hishammuddin Hussein in Putrajaya — on the back of vaccination programs that are well underway in both countries.
While details are yet to be ironed out, the two countries share close historical, cultural and tourism ties. The causeway connecting Singapore to Johor, Malaysia's southernmost state is the most congested in the world and the airline route between Singapore and Kuala Lumpur is one of the busiest international services — at least before Covid-19 hit. For those of us who have family down south or loved ones that we can't wait to meet, this is excellent news to hear.
This article first appeared on Lifestyle Asia Singapore.