Located in the Arctic Ocean, Spitsbergen is the crown of northern Norway.
It possesses a magical quality to those lucky enough to arrive on its shores: there is an immeasurable grandeur of being able to stand there, a tiny speck in a sea of sparkling white ice shelves and untouched snow. The serenity of being completely undisturbed by the complexities of human concerns and modernity is an indescribable feeling.
Ready to go on your next Arctic adventure? Lifestyle Asia is partnering with Quark Expeditions to give our readers a once-in-a-lifetime opportunity to immerse themselves in the perfect expedition to explore the spellbinding region of Spitsbergen.
Where you'll be conquering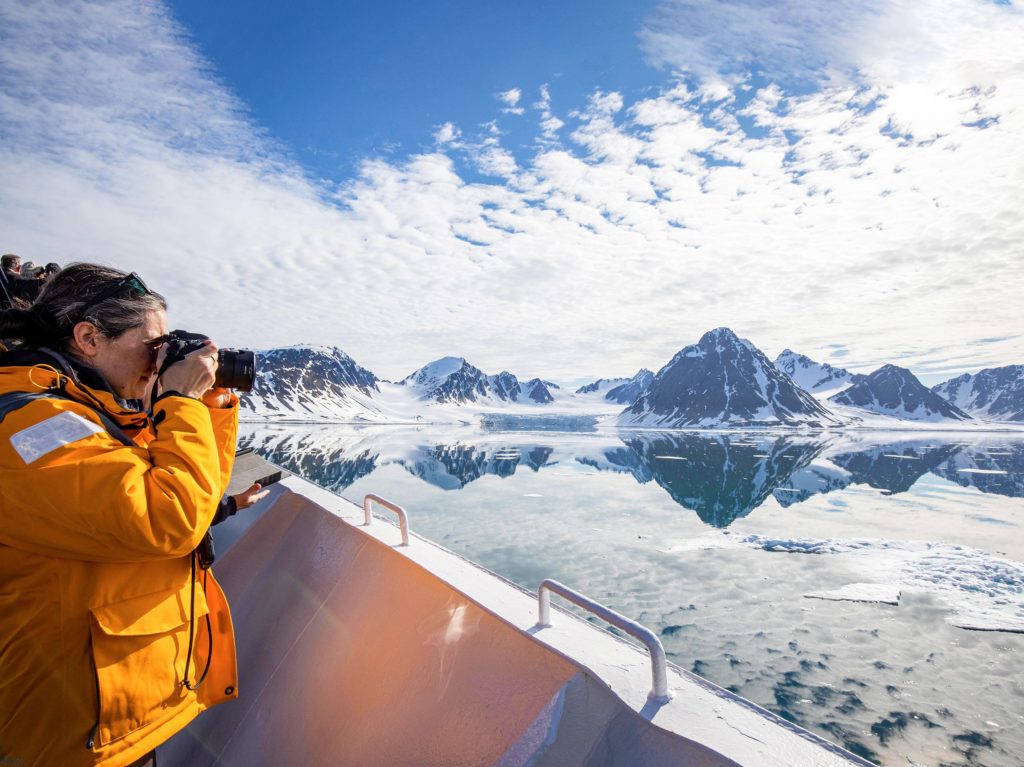 The seven-day journey first begins in Oslo, the capital of Norway. After spending your first night at a hotel (provided for in the package), go on a private charter flight from Oslo to Longyearbyen the next day to embark on your ship.
From then on, guests will explore the Spitsbergen and its surrounding areas for the next few days. Ample opportunities to view immense glaciers, deep fjords, soaring mountains and unique ora and fauna will be made via excursions and expeditions daily. Visit the likes of Monaco Glacier, Lilliehöök Glacier, Ny London and others, all scheduled to inspire and educate travellers about this wonderful part of the world.
Panoramic vistas of snow-capped mountains and massive glaciers reflected in the crystal-clear waters will make this journey an unforgettable experience unlike any other. The trip ends with the same private charter from Longyearbyen back to Oslo.
Do take note that this is a rough itinerary outline, and expedition changes are subject to weather conditions.
Onboard the Ultramarine
Ultramarine offers the most robust portfolio of adventure activities in the industry, providing the most spacious suites in its category, beautiful public spaces, and even more outdoor wildlife viewing spaces than other expedition ships its size.
The cruise also has an open-seating restaurant and bistro that is used for your three meals (all provided for), and special dietary requirements can be catered to as long as guests have indicated their needs on the required expedition forms during booking.
Need to squeeze in your daily workout? The Ultramarine comes with a fully-equipped fitness centre that also features a separate yoga space with views to the outside. A spa and a sauna is also available onboard for those seeking a little rest and relaxation.
Rooms and Rates
This exclusive package entitles guests to spend the night in either the Balcony Suite or the Explorer Suite, two spacious accommodations types onboard the cruise. What sets the two apart is that the Balcony Suite comes with a walkout, outdoor balcony, while the Explorer Suite maximises all the entire indoor living area for a slightly more spacious space.
Both suites come with one double or two single beds, a sofa, a refrigerator, TV, a state of the art "infotainment" system, and a private bathroom with shower.
For this promotion, both the Balcony Suite and the Explorer Suite is priced at USD7,111 (approx. RM30,000) per guest on twin share.
As part of this exclusive package, there will be a value add of USD$250 (approx. RM1,000) onboard credit per person. Other inclusions are as follows: A photographic journal documenting the expedition, a pair of waterproof expedition boots on loan for shore landings, an official Quark Expeditions parka to keep and an Emergency Evacuation Insurance to a maximum benefit of USD$500,000 (approx. RM2.1 million) per person.
This special expedition disembarks on 3 May 2021 and ends on 9 May 2021. Bookings have to be made between 1 July 2020 and September 15th, 2020.
All reservations can be booked via the link here. For matters post-purchase confirmation, contact Quark Expeditions at any of the following emails: alanna.lee@quarkexpeditions.com, rebecca.stokes@quarkexpeditions.com and nicole.kues@quarkexpeditions.com.
Refunds will not be available after payment confirmation. Lifestyle Asia is not responsible for the outcome of the experience with the company or the individual. Terms and conditions can be found here.