More tourists are starting to avoid the frenetic pace of Seminyak and heading deeper into the island, seeking refuge in Ubud. But being away from the crowd doesn't mean you have to give up having good food. In fact, you can still dine well and proper at some of these restaurants in Ubud.
Amidst the setting of paddy terraces and lush forests of the Ubud area, these fine restaurants are perfect for those who want to have a special meal out. In fact, some of these restaurants have even won awards, including Restaurant Locavore who got into Asia's 50 Best Restaurants 2019 list at the 42nd place.
Beyond Indonesian fare, some of these restaurants in Ubud also offer crafty fusions of dishes from all over the world. You'll be spoilt for choices trying to decide on just one restaurant to dine in. After having a good meal, be sure to visit some of these bars in Ubud for a nice cocktail or two to wind down.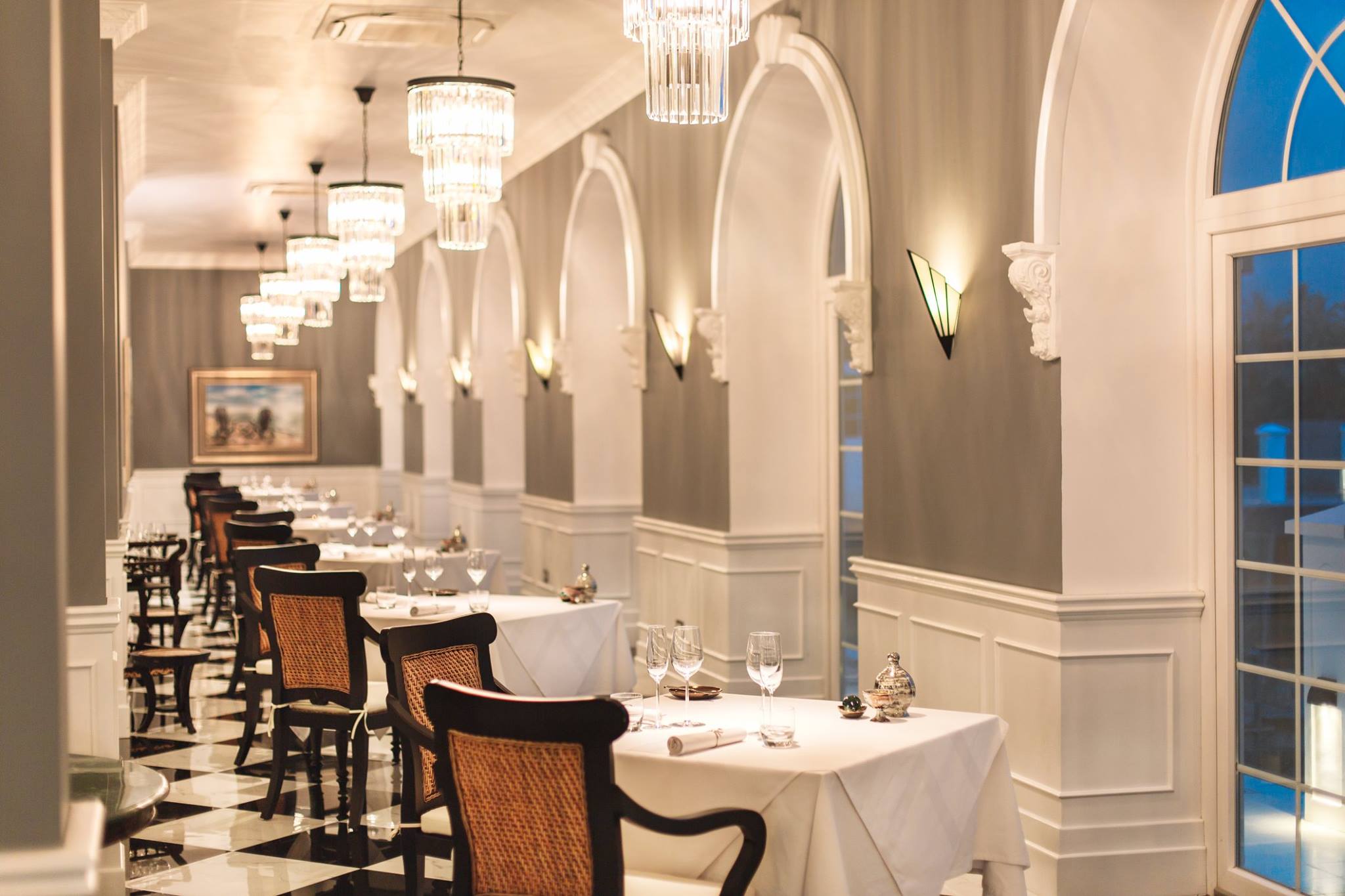 Nestled in the lush nature of Ubud is Aperitif Restaurant & Bar by luxury hotelier Viceroy Bali. Helmed by Chef Nic Vanderbeeken, the dishes you can find in this fine restaurant include an amalgamation of flavours from all around the world using ingredients sourced as much as possible locally. Quality produce is key here, hence you'll find only top-grade fresh meat, seafood, and vegetables.
Read more about Aperitif Restaurant & Bar here.
(Image credit: Facebook/ Apéritif Restaurant & Bar)
Fancy yourself having refined Indonesian cuisine in the most lavish of settings? Then head over to the 28-seater Blanco par Mandif by celebrity chef and restaurateur Mandif Warokka. Here, Mandif works closely with local farmers to get only the best native produce. From there, he fashions seasonal menus based on what ingredients are at its peak at the moment.
(Image credit: Facebook/ BLANCO par Mandif)
The team behind Copper Kitchen & Bar prides themselves on an 'earth-to-table' approach on the seasonal menu, and it doesn't disappoint. Featuring a mix of both Indonesian and Western cuisine, Copper Kitchen & Bar has an extensive menu with exotic ingredients with authentic local flavours. Be sure to also check out the cocktail menu for some delicious aperitifs.
(Image credit: Facebook/ Copper Kitchen & Bar)
If, for some reason, you find yourself hankering for French food while in Bali, Mozaic is definitely the restaurant you should make a reservation at. Helmed by Chef Chris Salans, this fine dining restaurant has won numerous awards but stays true to its dynamic menu. What's interesting here is Salans' ability to let you taste the high cuisine of Europe but with local flavours, thanks to the use of Indonesian produce. Also, the restaurant has over 150 varieties of wine for you to pair your exquisite meal with. Save this place for only the most special of occasions.
(Image credit: Facebook/ Mozaic)
The latest darling of Bali and also the only Indonesian restaurant to make it onto Asia's 50 Best Restaurants 2019 list, Locavore is a must-try for those visiting Ubud. As its name suggests, only locally and sustainably-sourced ingredients are used here. Expect to be brought on an interesting gastronomical journey with interesting treats (including foraging for live, edible ants!) and finesse in culinary skills.
(Image credit: Facebook/ Restaurant Locavore)
Also by Locavore is Nusantara, a more local take compared to its sister restaurant. Here, you'll find top-end Indonesian dishes from all around the country's provinces. It's the best place to get authentic local food beyond just babi guling and Bebek. Expect food from West Java, South Sulawesi, and more in one location – you won't regret it.
(Image credit: Facebook/ Nusantara By Locavore)
For a meal with a fantastic view, you can't go wrong with The Sayan House. It's surrounded by lush forests and overlooks the Sayan Gorge, making your time there a memorable one. The cuisine here is different from others on this list – it's a Japanese-Latin fusion, featuring dishes such as foie gras sushi, tempeh tempura tacos, and more. Service is also top-notch, making the entire experience altogether amazing.
(Image credit: Facebook/ The Sayan House)