Penang is unequivocally known for its rich culture, heritage, and food — making it one of the landmark destinations for travellers visiting Malaysia for the first time. The colourful state up north from Kuala Lumpur is split into two regions, George Town and Batu Ferringhi. While the former is known for its food, nightlife, and cultural landscape, Batu Ferringhi is home to many beach resorts in the island.
While it may appear small, the area is littered with resorts all over; ranging from your small-time boutique hotels to lavish five-star resorts. Each beach resort carries its very own identity even if it's an international chain like Shangri-La or Parkroyal. These international chains ensure that Batu Ferringhi still has the same cultural and rustic charm that is known throughout Penang.
Beach resorts around the area are aplenty and it will take you a few days to actually decide on a few before finally picking one that stands out. That's where we come in; so scroll on down below to find out the best beach resorts in Penang for your next vacation.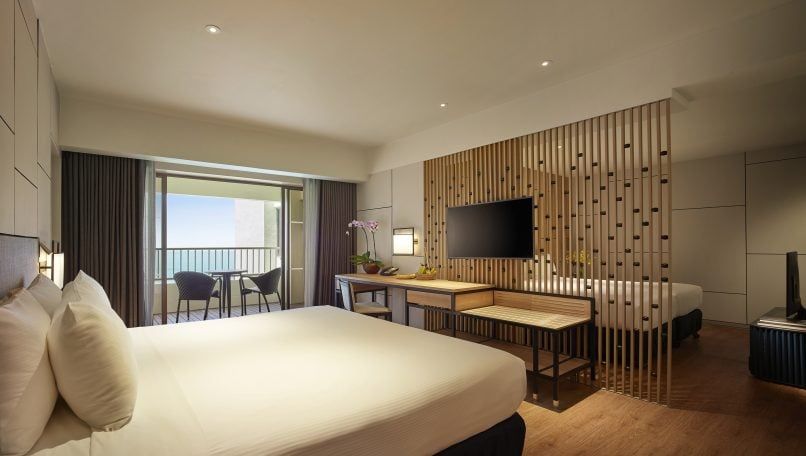 The Parkroyal Penang Resort is one of the longest-serving members along the beaches of Batu Ferringhi, Penang. To sweeten the deal, it recently underwent a transformation with a more modern and stylish look. There are 284 rooms and 24 suites in total. All of its rooms now carry a traditional and cultural essence to it with the use of betel nuts — also known as 'pinang'. There is also a new dining concept known as Cinnamon, the hotel's new all-day dining restaurant. It will dish out all of the local classics like char koay teow, satay, laksa, and more. Now you don't even need to leave the resort to get a taste of Penang.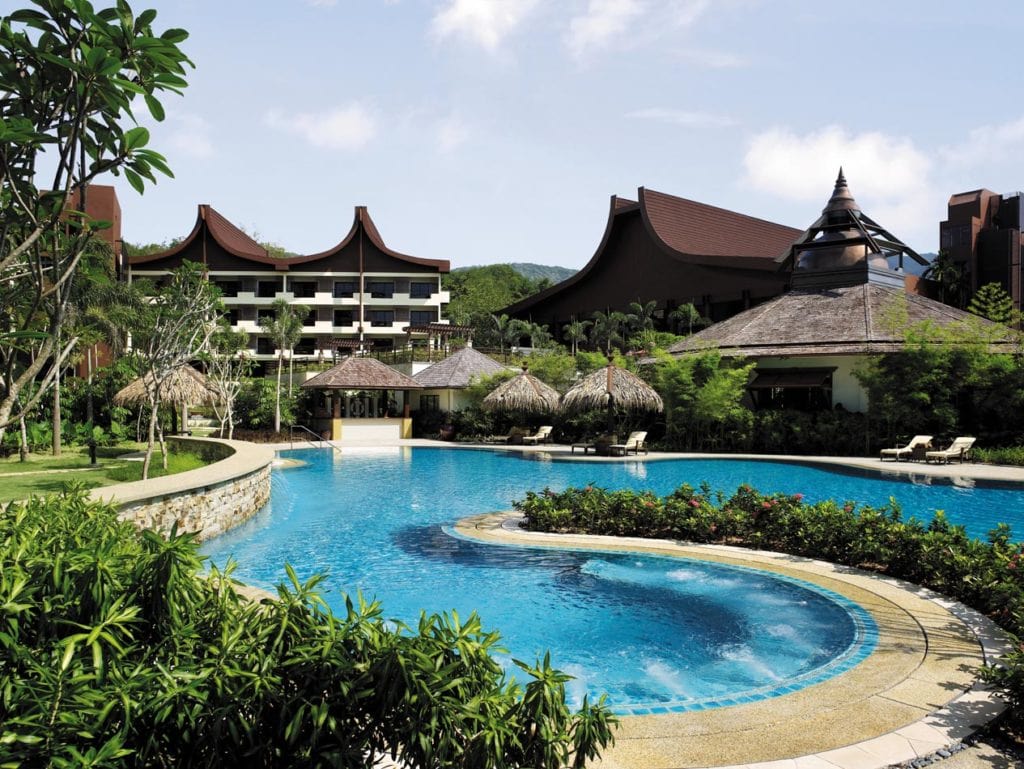 Shangri-La's Rasa Sayang Resort & Spa is one of the more popular beach resorts on Batu Ferringhi and with good reason. The five-star resort seamlessly blends modern day amenities and infrastructure while still maintaining the traditional and cultural aspects that make Penang different from any other states in Malaysia. It has a total of 304 rooms, which are divided between its Garden Wing and the Rasa Wing. Both offer extensive choices, ranging from your basic deluxe room to the more lavish suites to truly live out your tai tai dreams. The resort also has its own spa section known as CHI, The Spa as well as its own golf course.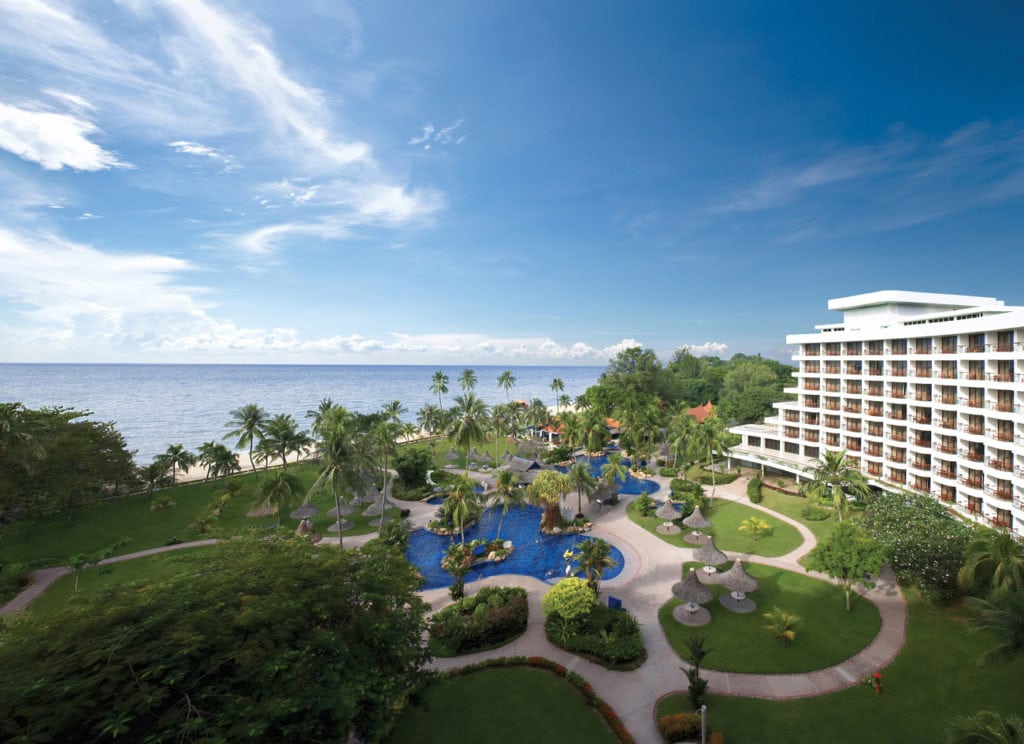 Situated right next to the Rasa Sayang Resort & Spa is the Golden Sands Resort, which is also under the same umbrella as Shangri-La. While the former is made for honeymooners and couples, the Golden Sands Resort is marketed towards families with plenty of child-friendly activities. There are over 300 rooms at the resort but the types of rooms available range from superior and deluxe to executive seaview rooms while its suites are limited to the executive suites. However, that shouldn't matter as the Golden Sands Resort is made for kids with its very own Kids Club as well as an Adventure Zone Entertainment Centre.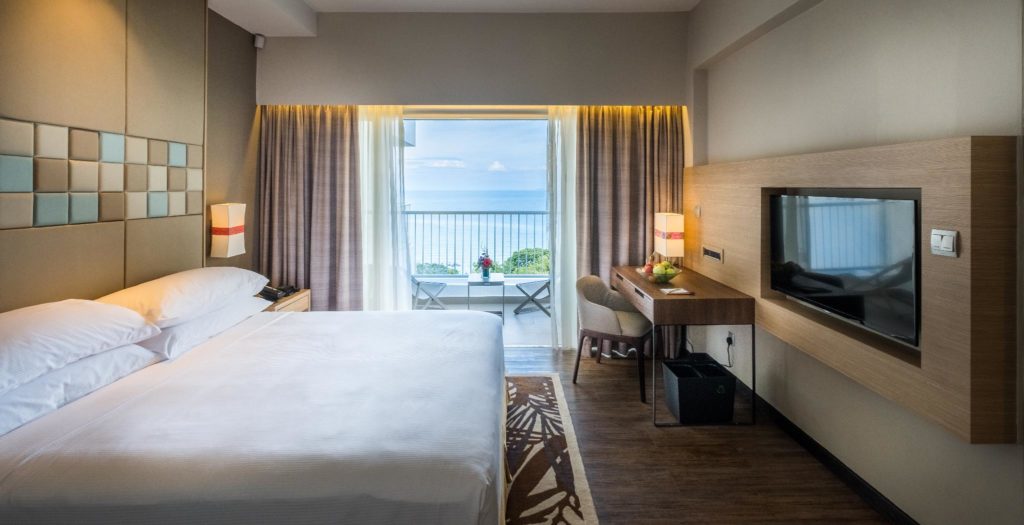 Hilton is another popular international hotel chain so it's no surprise it brings its DoubleTree Resort to Batu Ferringhi, Penang. What's great about this resort is that it's located right next to Miami Beach (not the one in America). This means that you will be away from the plethora of beach resorts that are down the road from the DoubleTree Resort. A family-first holiday resort, the DoubleTree Resort has great family packages for your next retreat. The resort also offers babysitting services as well as Kids' Club activities if you're looking to spend a few hours on your own.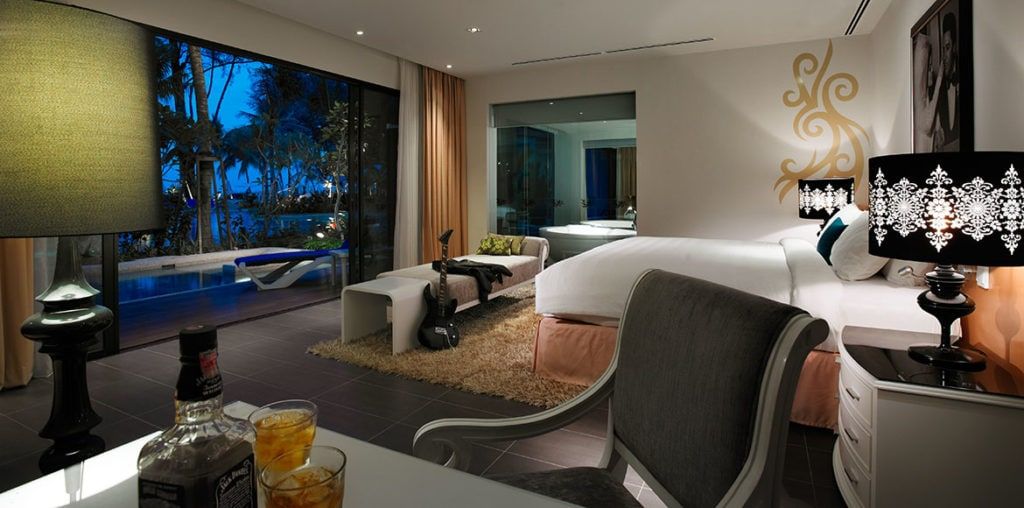 Arguably one of the most popular beach resorts in Batu Ferringhi, this is the first Hard Rock Hotel in Malaysia with the second being the newly opened Hard Rock Hotel Desaru Coast in Johor. The Hard Rock Hotel Penang is made for all types of guests, be it families, couples, and even solo travellers. The hotel also comes with its signature look and feel with its walls adorned with memorabilia and pictures of music icons of the past. Hard Rock Hotel Penang has a total of 250 rooms that range from its regular deluxe rooms to full-on suites. Of course, it wouldn't be a Hard Rock Hotel without the Hard Rock Cafe, another staple of the hotel chain that cannot be missed.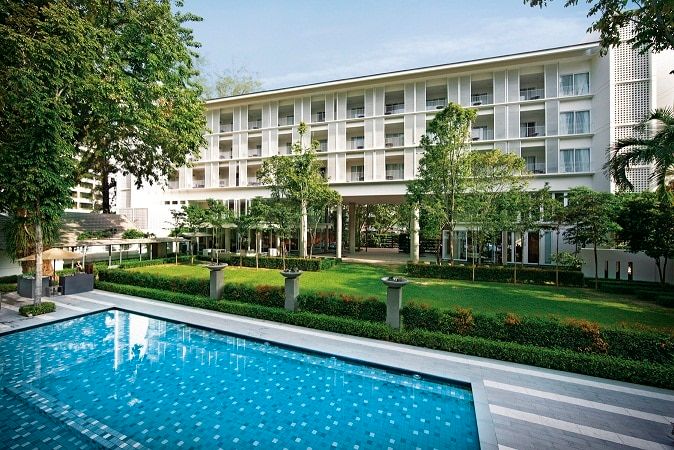 Out of all the beach resorts on this list, Lone Pine Hotel is the only option that is not part of any international hotel chain. However, that isn't a downside as it remains to be Batu Ferringhi's lone luxury boutique hotel. It had recently undergone a massive renovation with a new design and upgraded facilities while still maintaining its idyllic charm and colonial spirit. The building itself remains to be one of the first in Batu Ferringhi, dating back to as far as 1948. A standout feature for Lone Pine Hotel is that each and every room comes with a balcony that has a plunge bath outdoors, great for lounging when you're just looking to relax and unwind in peace.