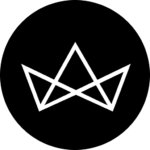 KKW Beauty's candle debut, Lunar Beauty by Manny MUA's halloween collection and more beauty news
The beauty world doesn't stop for no one. Take for instance how KKW Beauty is continuing to deliver new products right after its latest makeup collection is produced collaboration with model Winnie Harlow. Now, the brand by Kim Kardashian has set its sight on home fragrances in the form on candles. Elsewhere, October signals Halloween and with that comes Lunar Beauty announcing its limited-edition Moonspell collection coming our way this month. Other product launches include Artist Couture's first-ever eyeshadow palette and addition to Benefit Cosmetics' family of products for the brows — Brow Styler.
Lunar Beauty's Moonspell collection for Halloween
https://www.instagram.com/p/B3A4OJ6BUuS/
Youtuber and makeup artist, Manny Gutierrez (better known as Manny Mua) has recently announced its Moonspell collection just in time for Halloween. This limited-edition collection includes an eyeshadow palette of 15 shades, liquid lipsticks, and lip glosses for an enchanting spooky season.
Find out more at lunarbeauty.com
KKW Fragrance releases a new candle

Kim K fans, the wait is over. Kim Kardashian West has announced the release of her first candle under KKW Fragrance line. Taking inspiration from her signature Crystal Gardenia perfume, the KKW Fragrance candle effuses the same lush feminine scent of gardenia, pink grapefruit, Anjou pear, and water lily.
Find out more at kkwfragrance.com
Artist Couture's first eyeshadow palette
Angel Merino, also known as Mac Daddy, has created his first eyeshadow palette under his brand, Artist Couture. Named the Midnight Maven, it follows the footsteps of his famed Diamond Glow Powders, sporting the same shine and glitter. It comes in eight shades of neutral browns and neons in both matte and shimmery finishes.
Find out more at artistcouture.com
Benefit Cosmetics' new brow styler
Benefit Cosmetics, an LVMH subsidiary so loved for its mascaras has introduced a new member to its arsenal of killer brow products, the Brow Styler. This multitasker with a 2-in-1 system comprises of wax pencil and powder and is available in eight shades.
Find out more at benefitcosmetics.com