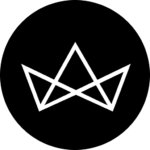 Inside the first Celine Haute Perfumerie boutique in Paris, where art and scent coalesce
Hedi Slimane's tenure in Celine has been laced with transformation, with the latest bullet in the name of change being the revival of the house's forgotten perfume arm. No matter that the brand has not produced a perfume in some 50-odd years. Under Slimane, the Celine Haute Perfumerie collection has been reborn with not just one, but 11 androgynous scents, all set to extend the reach of the Parisian house.
Teased through futuristic visuals and equally coded names, the Celine Haute Perfumerie collection has now become reality, launched in a landmark fragrance-focused boutique on Paris' rue Saint-Honoré.
Mixing black marble, dark wood and mirrored installations creating infinite reflections of the perfume bottles, the boutique feels more than just a home for the brand's new scents; it is a gallery for Celine's aesthetic philosophy. Equal parts contemporary drama and Art Deco unfurl in the space, with elements that catch the eye at every corner. There is also actual abstract art spotting the space,  featuring contemporary names like Luisa Gardini, Søren Sejr and Camilla Reyman.
Though the Haute Perfumerie line is at the heart of the address, Celine also houses its new accessories amidst the kaleidoscope of bottles. Toeing the line between stunning gifts and practical accents to your day-to-day life, you can expect the likes of Celine's Triomphe travel cases, wallets, leather matchboxes and cases for the perfumes themselves.
If you find yourself in Paris wanting to deep-dive into the spirit of Celine's next era, and take a sensory journey through Hedi Slimane's mind, you know where to visit.
Celine Haute Perfumerie
Address
390 Rue Saint-Honoré, Paris, France