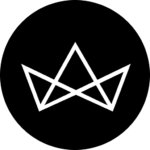 How two indie brands challenged traditional beauty marketing to take over the world
There is a 99.9 percent chance that anyone who has an Instagram account will have come across Sand & Sky and Coco & Eve.
Okay, perhaps the figure is a stretch, but here's where the numbers don't lie: with more than half a million followers each on Instagram and counting, these two indie beauty brands are on the quest for world domination, with social media as their strongest ally.
For the uninitiated, here's quick brief to put a name to a face: Coco & Eve began as a hair mask company in 2015. Its pastel pink, palm-frond-topped signature product is a hyper-moisturising, damage-repairing treatment made with virgin Balinese coconuts and figs.
As for Sand & Sky, pretty is pink too (and sometimes purple), with the brand having built its name on the countless raves given to its Pink Clay mask since it launched in 2016. Botanical-based, simple and all-Australian ingredients, Sand & Sky has similarly attained cult appeal.
A quick search for either brand on social media or Google garners hundreds upon thousands of reviews or product posts, by your average user or by publications and influencers. Though the two names are as ubiquitous as can be, a scan through the formula of their success shows an approach to beauty that flouts all the known rules.
Both began with one single product instead of a full range that tells a brand story. Both have immediately distinctive brand visions and the aesthetic appeal that makes you pause. You don't need to deep dive into convoluted advertising to get what Sand & Sky or Coco & Eve are about. Compare this to a mass-market beauty company and you'll see a vast difference in approaches to building a label that could, perhaps, herald the end of traditional beauty marketing as we know it.
We live and die by our content and creativity.
Tom Reynolds, head of brand at Coco & Eve
Coco & Eve and Sand & Sky are, in reality, sister labels and part of a company known as Supernova. The folks that run it are those who have gone through the rigamarole of the traditional beauty machine and are determined to do different, and do better.
Emily Hamilton is Supernova's founder. Based in Australia, she has been in the beauty scene since 2011, with experience that ranges from beauty subscription boxes to eventually building her own products and brands.
Joining her is Tom Reynolds, head of brand at Coco & Eve, who has a longstanding career that began at The Body Shop's product development arm when he was 22, continued with L'Oreal Paris, and finally ending up at where he is today.
We speak to the duo to suss out how they've incited a revolution when it comes to beauty branding, why Coco & Eve and Sand & Sky are so popular, and why social media is the undeniable future for how a brand can stand out.
What goes into building a brand for social media?
Tom Reynolds (TR): In the case of Coco & Eve, it is a very visual brand. We live and die by content and creativity, so we are social media and e-commerce-heavy. Our shopfront is digital, and social media is where people first encounter us. There's a real challenge to create content that is engaging, where people can learn about you in under three seconds and you can decide, "okay, I want this immediately".
Emily Hamilton (EH): For Sand & Sky, social media was a medium for us to bring Australia to the world, and to build a unique and exciting brand story. Coco & Eve is similar, this time with a Balinese star ingredient and a tropical story.
Why start out with single products?
EH: Well, money. We began as small brands, so there's a need for focus. When you launch a lot of products, you get to put out a range that represents a whole brand, sure, but for us, we but that representation into one product.
TR: For many years, I was taught the codes of the market, what you can and cannot do, but we aren't bound to those norms. We have a very successful hair mask but we want to keep people excited too, so we've since moved into more products, like our self-tanner and our body care line.
So why this evolution into other products, since you started with just single products so ingrained into the brand?
TR: We shape the products and the brand around what the customer wants. We know our customer and what they consume very well, and when we build our brand around this, it makes total sense. That is why our brand is so strong, it's because we have this proximity to the customer. If you look at our self-tanner, we're totally vindicated with branching out. It sold out three times and has a 20,000-people waiting list. People can't get enough.
EH: Social media really lets us build a relationship with the customer. There is power when you can connect with people to find out what they want, and they too, and we work around that.
Don't you ever find hype to be a double-edged sword?
EH: Hype does let you reach a lot of people quickly, but there's also the need to live up to the hype and that's a massive expectation. We're still learning and still evolving, so we're looking to also experiment with new ways to launch products that don't necessarily bank on hype.
TR: Turning hype into performance is a massive challenge for us. We have a lot of people, big brands and celebrities looking to work with us, so it's important, for ourselves, to take our heads out of the hype and think rationally, strategically and commercially. We do want to be hyped up, but we also want to be successful.
Do you think social media is the future of beauty marketing?
 TR: It has to be. Social media has smashed the barrier to entry. Traditional marketing is no longer the most effective. I've seen some of the biggest beauty brands in the world create three-minute-long videos that look beautiful, but only 100 people watch them and they only serve the same 100. Social media demands you be smarter and quicker. Long-form ads need to be reexamined. Every single day, just when we think we've seen it all, we see a new platform, a new trend, a new meme, something that keeps it fresh and exciting.