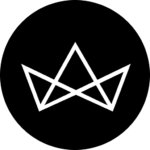 Editions de Parfum Frederic Malle and Kilian Paris are now available at Escentials
Olfactory aficionados have one more cause to celebrate as Escentials has just announced the launch of two celebrated French perfume houses: Editions de Parfum Frederic Malle and Kilian Paris.
The two collections will be available at the ION Orchard store as well as escentials.com.
While both scent names hail from France, their backgrounds can't be any more different. Frederic Malle is a third-generation perfume specialist who created his brand to unshackle perfume makers from all constraints. The result? True freedom to dream up beautiful scents with no limitations on budget, time, or raw materials. Those from the upper echelons of perfumery soon started creating scents with Malle, with their names and signatures credited on each creation.
"I thought it was so unjust to always hide perfumers like ghostwriters; I wanted them to be in the limelight," explained Malle in an interview with the LA Times in 2017.
When the perfume house debuted in 2000, it had nine fragrances under its belt. By 2017, it had at least 29 perfumes created by 16 perfumers and expanded into body washes and hair care. Today, those nine fragrances are still its signatures with Portrait of a Lady and Carnal Flower as its bestsellers.
While Editions de Parfum was created by a third-generation perfume specialist, Kilian Paris was created by Kilian Hennessy — a direct and fifth-generation descendent of Richard Hennessy, who founded brandy distiller Hennessy in 1765.
His family's dynastic sensibilities in luxury have translated into an olfactory experience where fragrances are regarded as mediums for self-expression and seduction as much as a form of armour.
The brand launched in 2007 with ten fragrances and today, has a collection segmented into four unique families: The Fresh, The Narcotics, The Cellars and The Smokes.