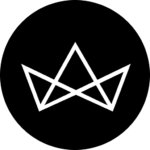 Le Labo's City Exclusive scents will soon be available worldwide, with two new scents
The brain works in mysterious ways. Just as how the sight of your childhood friend can trigger fond memories at the playground, the tiniest waft of the smell of rain has the ability to transport you back to the pebbled streets of gloomy London. If you've always wished for a scent that perfectly encapsulated the very essence of your favourite city, Le Labo's City Exclusive scents are back this year, but only for a limited time. 
But the cult-favourite brand is switching up the rules this time. Once only sold in their namesake locale and not anywhere else, Le Labo will now make an exception to make all 13 scents available worldwide for four weeks from September 1, giving its fans the chance to traipse around the world via its soulful fine fragrances.
The pseudo-vacation doesn't end there; this year, Le Labo will also release two new exclusives. Miami's Tabac 28 takes on the city's seductive side with rich notes of tobacco leaves — think Cuban Havana — and opulent oud. Cedarwood and rum also lends an intoxicating warmth to the scent, which culminates with green cardamom. It's no coincidence Tabac 28 will launched in tandem with its new shop at the city's artsy Wynwood district.
Hong Kong also made Le Labo's map this year with Bigarade 18, a tribute to its founder's Eddie Roschi's fond childhood memories in the city. The Repulse Bay Hotel in particular sets the scene for this exclusive, as Roschi set about reliving his time in the '80s spent strolling thought its hallways that were lined with lillies and citrus trees. The old and new are bottled within — 18 ingredients including citruses and white florals are contrasted by unlikely notes of dark woods and ambergris.
Tabac 28 and Bigarade 18 will join the likes of Tokyo's Gaiac 10, Los Angeles' Musc 25, and Paris' Vanille 44 come September, but you'll be able to get an exclusive whiff with their sample-sized portions in store or online now. Talk about the best vacation ever.